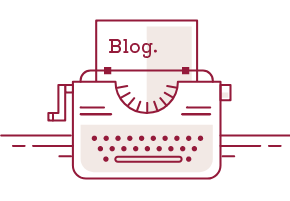 A Case of Mistaken Identity
No, Every Company Is Not a Tech Company
By Hannah Landers
What do a coworking space, a dog-walking service, vitamin delivery subscriptions, a ridesharing service, and a fast-casual, salad-slinging restaurant chain have in common? Seemingly not much.
WeWork, Wag, Ritual, Uber, and Sweetgreen, however, have all proudly given themselves a common, coveted label: They're tech companies. Consumers who actually use these brands might be surprised to learn that they see themselves first and foremost in the business of technology, but this move is a strategic one.
Tech companies such as Shipt and Dynamic Yield have been acquired for vast sums by huge brands like Target and McDonald's (respectively), and venture capital firms bestow their riches upon those companies promising to leverage technology to change the world—no matter how loose that application may be. The two firms that raised the most venture capital in 2019 are both technology companies and, of the $130 billion invested the prior year, $100 billion went to self-described tech companies.
One might see how a company like Uber or Ritual imagined themselves in tech. Uber's core product is an app built to find a ride just about anywhere, and it has since leveraged its "platform" into other businesses, such as a freight, food delivery, and bike and scooter rentals. Ritual boasts an innovative pill design—a "beadlet-in-oil technology that separates dry from oily nutrients"—and has developed an app to help women keep up with their recommended vitamin dosage.
On closer inspection, however, Uber, Ritual, and many other consumer-focused companies don't classify as technology companies in the traditional sense. While investors and analysts admitted to The Washington Post that the line between tech and non-tech is getting increasingly blurred, they defined a tech company as "a business that is primarily devoted to creating and selling technology, like software, or offering a technological service, like a social media platform." Others argued that it comes down to the company's primary revenue stream: If a company makes money by offering a tech product or service, it should be considered a tech company.
Uber is really a marketplace for freelance labor. The app is just a means to facilitate the exchange of labor. Ritual is just a vitamin manufacturer; companies have been iterating pill capsules for decades. Having an app, a cutting-edge website, or product design guided by innovation doesn't make something a tech company; it's simply the modern reality of doing business as a consumer-focused company.
In contorting themselves to fit into the tech company mold, these companies not only misrepresent their business models and the work that they do; they also defy the fundamental truth that underpins their businesses: their authentic brand identity, and the role that they play in helping their customers right the essential wrongs in their world. From this misalignment springs a skewed growth trajectory that ultimately destroys the companies who fail to recognize and embrace who they really are.
Private equity investing has been around since J.P. Morgan acquired the Carnegie Steel Company to form U.S. Steel in 1901, but venture capital is a more recent development. It split off as a distinct form of investing following World War II, when Georges Doriot, the father of venture capital, formed the American Research and Development Corporation (ARDC) in 1946—and subsequently raised $3.5 million to invest in technology that had been developed during the war. Unlike traditional private equity firms, which were focused on total buyouts of mature, established organizations (like the Carnegie Steel Company), venture capital firms like the ARDC were concentrated on new but fast-growing companies, in which investors would receive no more than 50 percent equity. While these newly emerging organizations presented more of a risk to their investors, the potential for a massive payout was alluring.
Although it began in the defense industry, venture capital really emerged during the boom of personal computing in the 1970s. Legendary firms Kleiner Perkins (known then as Kleiner, Perkins, Caufield & Byers) and Sequoia Capital were both established in 1972 to capitalize on the increasingly exciting innovations coming from the San Francisco Bay Area garages that would morph into tech powerhouses like Hewlett-Packard and Apple—companies that, in turn, were able to grow with the resources that these firms had to offer in the form of mentorship, guidance, and, most importantly, funding.
Firms willing to invest capital in young, risky enterprises allowed for a period of rapid growth and success for many early tech companies. Riskier, early-stage investments require outsized returns to be worthwhile, which put enormous pressure on startups to scale—and fast, with some companies spending as much as 90 percent of their budget on advertising alone during the infamous dotcom bubble of the 1990s. Venture capital activity accelerated in the late 2010s; in 2018, venture capital spending became the highest in history.
The proliferation of this kind of readily-available capital is pushing young companies to emulate the highly scalable, low-overhead model of many tech startups, a model that's favored by venture investors as a way to mitigate risk and demonstrate potential for a significant exit. That decision—to define a business model around investor appeal instead of customer needs—can have ruinous consequences for the firms that shoehorn themselves into the tech space.
Such is the case for Wag, a service born when Josh and Jonathan Viner followed an on-demand approach to dog-walking: Pet owners can download the Wag app and instantly connect with a group of dog walkers eager to take their pup out for a stroll while its owner was at work, at school, or out of town. Wag's mission is to make it easier for anyone to own a dog, regardless of schedule, lifestyle, and other traditional barriers—and its app was well-designed to do exactly that. Initially, employees reported that they felt excited by their ability to advance this mission, and by their own love of man's best friend.
But the Viners were determined to achieve the aggressive growth of a company like Uber, upon which Wag's business model was based. Drawing from their previous startup experience—as co-founders of a socially-focused dating site called ChirpMe, which they exited in 2013—the brothers quickly became relentlessly fixated on growth, doing all that they could to scale Wag to serve more and more areas, and classifying Wag as the type of company that was able to draw initial investment rounds led by firms like Freestyle Capital and Sherpa Capital, both of which are focused specifically on technology startups.
On the website of Battery Ventures, another technology-focused investment firms that led an early funding round for Wag, the firm describes the company not as the service company that it is, but rather a "rapidly-growing…mobile marketplace" matching dog walkers with dog owners. Wag was also repeatedly hailed as "the next big thing in tech."
The culmination of this growth focus came in early 2018 when Japanese tech giant SoftBank invested $300 million in Wag from its technology investment fund. Known for its investments in companies like Alibaba—the largest ecommerce company in the world—and chat platform Slack, SoftBank has amassed a portfolio of some of the most exciting and innovative tech companies around the world. SoftBank's enormous investment might appear questionable for a dog-walking business, but it was required to advance the company's strategy of discouraging competitors from encroaching on the pet care market—a strategy commonly employed in dealing with tech companies.
Growth for any company is good, of course. But by positioning Wag as something it wasn't—a tech platform instead of a service business—there emerged a fundamental disconnect between customer and investor expectations. The added pressure to deliver the aggressive growth and scale that a firm like SoftBank was expecting from the company only accelerated its flight from its founding purpose—and toward its downfall.
"When they started expanding, that's when things got messy," a former customer service employee told CNN. "The more clientele we had, the more incidents that would arise."
By incidents, this former employee was not referring to a glitch in the app or a failure in technology; the issues that Wag staff were seeing were ones directly stemming from Wag's ever-expanding (and, subsequently, increasingly unvetted) network of dog walkers, who all work as independent contractors. Wag's business was fundamentally about managing people and pets, which should have tipped Wag (and its investors) off to the fact that the firm was far from the tech company it claimed to be.
In one instance, a dog walker hired through Wag's app let himself into the dog owner's apartment and, instead of taking the owner's dog for the 30-minute walk that the owner paid for, simply made himself at home in the apartment, having several drinks and even appearing to take a nap.
More dire incidents followed. In one of many instances in which a dog went missing under the care of a Wag dog walker, a woman in Long Island accused the company of not simply "misrepresenting" any efforts to rescue the lost pup, but also of trying to "buy her silence" with a cash payment and an offer to fund her upcoming trip to Disney World. A couple in California became concerned when their dog started displaying signs of stress following an interaction with a Wag contractor; home surveillance footage revealed that the contractor had kicked and otherwise abused the dog.
The most egregious occurrence took place in August 2018. Texas residents Sara and Nick Moore hired a walker for their dog Winnie through Wag, as they had done many times before. The woman who showed up drew Sara's suspicion immediately due to a discrepancy in her name on the app and the name she used to introduce herself, and the couple's failure to receive a confirmation at the end of the walk further heightened the uneasiness. Although Sara called the dog walker and received confirmation that Winnie was safe at home, a call from Wag a few minutes later revealed that Winnie had been hit by a car and did not survive. Wag had little to offer in terms of any kind of investigation and offered compensation for the Moores only if they signed a non-disclosure agreement.
"We responded that it was never about the money," Nick said in an interview with Houston's CBS affiliate. "That our grievance was due to their lack of compassion."
People are not scalable, which is why service companies and tech companies position themselves so differently. Although Wag proclaimed to create "joy for dogs and those who love them," its tech emphasis led it to ignore the essential part of its business: Although Wag used technology in its business to connect needy dog owners with walkers willing to perform a much-needed service, it's a service company, not a tech one. Ignoring this disconnect did more than forfeit the company's identity; it left those at the center of its mission—dogs and those who love them—behind.
In late 2018, Christopher Mims wrote in The Wall Street Journal that every company is, in fact, a tech company. He argues that tech can no longer be "siloed" within an IT department, as it touches every aspect of an organization and is key in maintaining a competitive advantage.
"We've entered a period of upheaval, driven by connectivity, artificial intelligence and automation," he writes. "The changes affect the world of business so profoundly that every company is now a tech company."
While it's true that every company must have a technology component in order to connect with customers and remain relevant, that does not mean all companies are primarily tech companies. The danger of over-stretching the tech company label is one of mistaken identity. When a company that isn't a tech company primarily sees themselves that way, it threatens that company's very identity—the purpose that drove it into existence. That disconnect is not sustainable, as many of the customer acquisition, service, and product strategies in tech simply don't translate to other sectors. Playing dress up as a tech company can be a great way to earn accolades and cash in the short term, but when it's not genuine, it's a disguise that customers will see right through.
Hannah is an associate at Woden. Want to stay connected? Add Hannah on LinkedIn, read our extensive guide on how to craft your organization's narrative, or send us an email at connect@wodenworks.com to discuss whatever your storytelling needs may be.