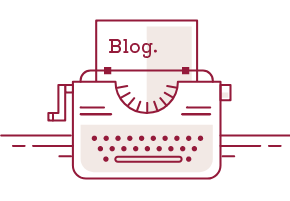 A Story from the barbershop
By Dan McDonough, Jr.
During my routine grooming visit to The Art of Shaving in Philadelphia this past weekend, I heard something peculiar. "I love the authentic feel of this old-fashioned barber shop," exclaimed a patron.
It's a natural feeling. The barbers wear ties and vests. Everything is covered in masculine wood. The smell of sandalwood fills the senses in every corner of the store. There's even a spinning barber pole in the window. But "old fashioned" and "authentic" are not phrases often associated with one of the retail brands of a company worth nearly a quarter of a trillion dollars. Yet that's exactly what I heard. Because that's exactly the story that Proctor & Gamble Co. was telling in that particular store.
Just think about how horrible retail brands would be if they were devoid of any personality — similar to how conglomerate companies often feel. If walking into The Art of Shaving felt like walking into a comprehensive catalog of all of P&G's products and services, it would be both boring and overwhelming. That's a big piece of the reason why P&G keeps its brands independent from one another — so that they can take on the personality that best resonates with their intended audience, and not be weighed down by the rest of the company.
Giving your product or service its own personality is one of the most far-reaching ways to ensure its relevance and success. We believe it's so important that we've made it our exclusive focus in working with clients at Woden.
With The Art of Shaving, those far-reaching places aren't just within the store — or within the design of the packaging. It even reaches to places such as the company's Instagram account. P&G's marketing team understands that carrying the story into each place where prospects and fans connect with the brand is the best way to keep its valuable message on point. My guess is that the narrative even gets carried out in The Art of Shaving's hiring and training processes. Storytelling isn't just a page of copy on the "about us" page of the company website. It's a theme that's carried throughout its narrative, in its visual elements, and even in how the store smells and sounds. (Yep, Frank Sinatra was playing when I was there.)
People don't buy what your product does, they buy into what your product is all about. It's the same reason why somebody may forget what you said, but they won't forget how you made them feel. For the woman in The Art of Shaving last weekend, P&G made her feel like she was getting an authentic, old-fashioned experience. And P&G accomplished this without saying one word to her.
What a fool! Couldn't she see she was being manipulated by the marketing team's excellent storytelling skills? Well, then again, I frequent The Art of Shaving nearly every week…
Dan McDonough is a founding partner at Woden. Whatever your storytelling needs may be, let Woden help. Download our free StoryBlueprint, or send us an email at connect@wodenworks.com to discuss how we can help tell your story.