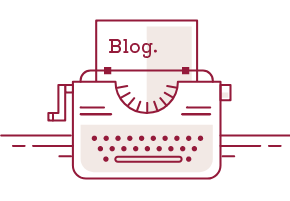 Advance your organization to the next level with this magic bullet
Every organization struggles to stand out. Whether marketing to new customers, recruiting the brightest talent, developing new customers, or delivering client experience, being memorable can mean the difference between success and failure. Sticking in the minds of your audience comes down to one thing: a great story that tells people why your organization exists, and how it can transform the lives of those you touch.
The persuasiveness that comes through storytelling long predates the written word. Before humans mastered language, we were sitting around the campfire using stories to communicate complex ideas to each other. The oral tradition born from this approach is storytelling at its best: an approach that allows people to internalize narratives and refine them to perfection.
As part of Woden's mission to leverage story in advancing organizations' causes, we're excited to announce our first-ever StorySeminar, on Oct. 20, in Philadelphia.
You owe it to yourself to unleash the power of storytelling on your organization — and you will leave StorySeminar ready to do so. Well-crafted brand stories provide a framework for increasing employee engagement, attracting top-tier talent, winning new customers, and spurring evangelism from your current base.
StorySeminar is a morning-long event with three components: the strategy of narrative, the tactics of effective storytelling, and collaboration with other like-minded leaders. Each executive who attends StorySeminar leaves the event:
– Educated about the science of effective communication and storytelling, and how to integrate these approaches effectively.
– Ready to develop a narrative strategy for his organization that unifies each piece behind a single message and direction.
– Prepared with specific tactics to refine marketing, sales, human resources and employee experience to become a true story-driven business.
– Armed with a Woden-facilitated and peer-refined story that can be applied before the day is over.
In StorySeminar, Woden shares its proprietary research on how to use narratives to connect with your audience. Executives leave with specific takeaways on how to get their entire organization aligned with their vision, and how to instill it in a way that allows their team to advance it as their own. Veterans of the StorySeminar will understand the history and psychology of effective narratives, and will be able to use it to persuade others to their cause via sales, marketing, and leadership.
Of course, these insights are available for companies that hire Woden directly, as well. What makes StorySeminar transformative is the collaboration of a small group of executives from diverse fields to help refine their stories. Under the facilitation of Woden's story architects, StorySeminar participants will use the techniques of the oral tradition to collectively improve their narratives to the level of perfection.
If you feel like your marketing could be more effective, that your culture could be better, or if you could be growing faster than you are, then you owe it to your organization to spend the morning of Oct. 20 with your peers at the first-ever StorySeminar. Unleashing the power of story on your organization starts now.