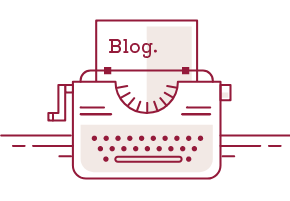 Before You Automate Your Marketing, Read This
By Dan McDonough, Jr.
I like burgers. And, ever since I was quite young, I've always known that not all burgers are equally delicious. Many variables come into play in the taste of a burger, but most carnivores will agree that quality meat is the most important ingredient.
It's no different in the marketing world. The "meat" of a message is substantively more important than all the tools used to amplify that message.
Obvious? One would think so. But yet so many marketers and start-up leaders focus so heavily on the tools, the metrics, the A/B testing, and the automation that the substance of the message — which should come first in the process of developing any go-to-market plan — is often relegated to an afterthought. This focus on tactics often creates a void in strategy and messaging, even though strategy and messaging are what help build a company's connection to its prospects.
"Marketing automation is not automatic marketing," explains Justin Lambert of Contently. "No matter how fantastic their own marketing claims may sound, no reputable marketing automation vendor is ever going to claim that their systems provide foolproof, set-it-and-forget-it solutions."
The thought and design that go into developing an authentic brand message is all about having something worth putting into the automation machine. It's about developing a conversation with an audience that feels natural despite the automation.
"Before they're going to raise their hands and identify themselves as prospects and leads, visitors to your website (or consumers of any other content you create) need to know, like, and trust you," Lambert explains. "They need to believe you're working with their best interests in mind, that you care about them as individuals, and that what you have to say means something important to them personally."
One of the best ways to examine whether a message is connecting with an audience is to A/B test elements of the message and to examine the response metrics. First, however, the message must be developed. Spending time and resources on what goes into that process will make the most of the automation and toolkit that marketers can wield. It's what allows conversion metrics that will blow away the competition.
If you're ready for a USDA Prime message and strategy, having a good partner can help you get there. At Woden, that's what we live for: helping organizations unearth their brand narratives to stand as the core of their messaging. It's something any organization can do if it takes the time to reflect and research. But it is something very much lacking in an age when marketers are focused more on the tools than on the blueprints.
Dan McDonough is a founding partner at Woden who believes that the best burgers include bacon (and cheese). Whatever your storytelling needs may be, let Woden help. Download our free StoryBlueprint, or send us an email at connect@wodenworks.com to discuss how we can help tell your story.