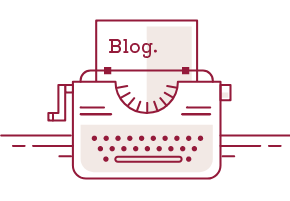 Actions Speak Louder Than Words
How TD Bank Ruined the Best Banking Brand in America

By Ed Lynes
In 1957, Better Living, an appliance store in Wisconsin, advertised itself as offering the "world's lowest prices." Consumers disagreed and sued; the defense rested on the idea that said claim was merely puffery. The Federal Trade Commission agreed, and the practice of puffing was affirmed: "exaggerations reasonably to be expected of a seller as to the degree of quality of his product, the truth or falsity of which cannot be precisely determined." You can thank this concept for the claims that every brand of detergent makes your clothes the cleanest, all toothpastes make your teeth the whitest, and that every other type of consumer good tends to label themselves as "the best."
It also explains why TD Bank still inexplicably bills itself as "America's Most Convenient Bank."
Retail banking is not known for its high levels of consumer satisfaction, nor for the creative messages that underpin each brand's story. Yet, the (de)evolution of the TD brand stands out among its peers for the way it has peddled a message while simultaneously hollowing all meaning of said message from its organization. It's a cautionary tale for brands: a reminder that what you do matters even more than what you say.
More Than Just a Slogan
If TD Bank were truly "America's Most Convenient Bank," it would likely be among the most beloved as well. Instead, consumers rank it as middle of the pack, well below average for customer loyalty in the industry. Understanding the failure of TD Bank as a brand illuminates the importance of a brand's promise – and the need to keep that promise at all costs.
Understanding why "America's Most Convenient Bank" is so disingenuous a journey all the way to 1973, and the story of a different bank, one branded in red, not green: the former Commerce Bank. Commerce was founded in southern New Jersey by Vernon Hill, a restaurant franchisee who believed banking ought to mimic the approach of the fast food industry: long hours, constant availability, and customer-oriented.
Those who banked with Commerce came to expect no fees for basic services, long hours 365 days per year, and a unique branch experience highlighted by large, well-staffed "stores" (as Commerce called them) that invited depositors. This framework allowed Commerce to market itself as the (original) most convenient bank – because it wasn't a bank, just a retail operation masquerading as one.
The customer service culture at Commerce was how this promised was delivered. "Wow!" was the feeling all Commerce bankers were expected to deliver to customers. No expense was spared to deliver this promise, from free gifts at branches to lavish holiday parties and "Wow!" awards to the Hill Cup awarded to the store with the best service.
When TD Bank purchased Commerce in 2007, it was billed as more than just an expansion. It was a way for TD to import the culture of Commerce into its own, larger enterprise. TD claimed that nothing would change, assumed the mantle of "most convenient," and charged forward.
A decade later, only the veneer of Vernon remains. Branch hours have been cut back significantly. Fees are so egregious they've sparked a class action lawsuit. The in-branch experience—sparsely staffed teller lines, long waits, and no greeters—mimic the "normal" banking experience. Customers are asked to use the low-rated (1.5 stars!) mobile phone app for customer service instead of talking to a person. And the beloved Commerce-inspired Penny Arcade has met its end after defrauding millions.
TD bought into the marketing element of Commerce's story, but failed to understand that a brand story goes far beyond a slogan. At Commerce, there was a Dr. Wow who oversaw all company culture and brand experience. TD couldn't even keep Regis on board.
Message is a Promise
Brand story is a compact between the company and the customer. It's a promise that speaks to why the brand exists, and offers the customer a broader indication of what to expect in their relationship. This context is where many brands can slip from puffery to borderline deception.
Comparison of longest average store hours in the regions (MSAs) in which TD Bank operates compared to major banks. Major banks include our top 20 national competitors by MSA, our top five competitors in store share by MSA and any bank with greater or equal store share than TD Bank in the MSA. Major banks do not include banks that operate in retail stores such as grocery stores, or banks that do not fall in an MSA.
That is the fine print at the bottom of the TD Bank website. A good rule of thumb: if your brand promise requires a disclaimer in the footer of your website, it's probably lacking in authenticity. Promises shouldn't require qualification; they stand for themselves. And if the brand story is going to communicate an organization's promise, it must be equally clear, unambiguous and genuine.
Great brand narratives are customer-centric. The Hero's Journey narrative arc is widely used in business storytelling for this reason: it places the audience at the center of the story, and empowers them to move it forward. A Mentor, the role played by brands in this format, doesn't qualify their support in fine print. They do everything they can to enable the hero's success and support the completion of their journey.
There's risk in telling a story and committing to it. But there's far more risk in telling a story and failing to deliver.
Anyone in business has, at some point or another, been reminded to "under promise and over deliver." TD's failure is not that it is worse than its competitors — it is not. But Bank of America does not make lofty promises to its customers; it is simply America's biggest bank, and the place to go if you want services nationwide. Even Wells Fargo, after defrauding more than two million customers with fake accounts, has equally high favorability as its peers. Consumers expect large banks to be terrible, and don't punish them for it when they meet those low expectations.
Yet the 2016 JD Power rankings for banks in the mid-Atlantic (the territory acquired from Commerce) placed TD Bank behind Bank of America, PNC Bank, Wells Fargo, Citizens Bank, and M&T Bank. In fact, with a score of 807, it was even below the average of 816.
Story is the Strategy
Of course, those low expectations are precisely why Commerce succeeded, and why TD valued them. The bank not only promised something different, but it delivered on it. TD Bank has continued to tell this brand story in its marketing, while living a completely different one internally. In setting an expectation that it does not deliver on, TD Bank will continue to disappoint.
This is not uncommon, as many brands see messaging as purely the domain of marketing. This is a mistake: brand story is not an ad campaign, it's an embodiment of the company strategy. Brands that want to truly convert their customers into evangelists must look at the brand story as something to be embraced uniformly across the entire organization.
Building a brand is tough. It requires the thought to craft a compelling story, tell it to your audience in a consistent way, and maniacally safeguard its execution in product, sales and customer service. It's maddening when brands that have done this well erode something so valuable. When a brand lives its story, it builds trust with its customers. But like all trust, it takes a lifetime to build and only a moment to break.
These issues are only magnified in retail banking. A study on the branding of large banks noted that they are largely equivalent in terms of product offerings, benefits, and even messaging to their customers. Those that speak differently do attract attention, although in the case of TD: "TD Bank does look different, however, but it's messaging around ease-of-use and convenience doesn't resonate."
When TD Bank bought Commerce Bank, its leadership should have made a decision: to either purchase the deposits and continue business as usual, or fully embrace the Commerce brand and enforce it. They did neither, and the result is a brand with a meaningless story that is progressively undermined by each trip to a branch and every request to customer service. Brands must go "all-in" on story, or they ought to dispense with it altogether.
Over the past decade, the former customers of Commerce Bank have come to accept TD as the new normal. Most are probably still depositors at TD, as the competitive options are not much different. And certainly, for TD, all of their changes must have made sense in the short-term: trimming hours, reducing staff and raising fees have been healthy for the bottom line.
But Commerce Bank would argue that they had fans, not customers. By continuing a brand promise and hollowing out all the things that made it real, TD Bank has destroyed their brand. In fact, Vernon Hill has returned as the chairman of Republic Bank in greater Philadelphia. A bank — surprise! — offering no fees, long hours, and great service. Its entire success is predicated on TD's erosion of 40 years of Commerce brand equity. And the slogan used to contrast against the lime-green Toronto Dominion?
"The power of red is back!"
Ed Lynes is a former Commerce Bank fan, current customer of TD Bank and founding partner at Woden. Whatever your storytelling needs may be, Woden can help. Read our extensive guide on how to craft your organization's narrative, or send us an email at connect@wodenworks.com to discuss how we can help tell your story.