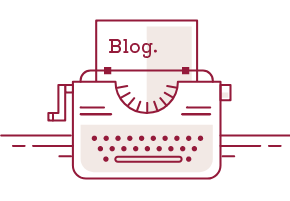 From Cyberspace to Retail Space: Building Brick-and-Mortar Connections in the Digital Age
By Hannah Landers
Retail is dead. Bankruptcies and store closure announcements from seemingly timeless brands like Toys "R" Us, Walgreens, and Macy's have firmly ingrained this sentiment into consumers' minds. Concurrently, ecommerce spending continues to rise, representing 13 percent of all U.S. retail sales and about 49 percent of all U.S. retail sales growth in 2017.
So, it might appear strange that popular, online-only mattress retailer Casper plans to open 200 brick-and-mortar locations over the next three years — especially as Mattress Firm, the top mattress retailer in America, scrambles to close hundreds of stores and build up its online business. Casper has found incredible success in ecommerce (it surpassed sales of $1 million a month after launch), so a move back toward physical commerce may appear counterintuitive.
As much as any company can create a website that is both on-brand and immersive, it's impossible to keep a user's attention relative to the ease of navigating to another site. Ecommerce brands are lucky to keep consumers on-site for more than three minutes; they spend more than an hour on each visit to the much-maligned mall, and spend much more per visit.
Creating a physical location delivers on the literal meaning of a customer experience — consumers must travel to that location, step inside the door, and interact with real people and products. As ecommerce optimization delivers increasingly similar sites designed to monetize each visit, brick-and-mortar spaces provide brands an opportunity to form valuable connections with consumers in an emotional way and viscerally impress their brand stories.
These new physical retail locations reflect lessons learned from both the struggles of traditional retail and the success of ecommerce. Locations can no longer simply be repositories of inventory — after all, Amazon can out-stock even the largest of big-box stores, and its inventory can be accessed by anyone, anywhere. And physical stores can no longer build themselves around low prices, extensive product offerings, and convenience. The internet will always be able to one-up even Walmart.
Casper's approach is designed around experience, not sales. Casper's message of back-to-basics comfort is nearly impossible to convey over a webpage — no matter how beautifully designed. People trolling the web for a new place to rest their weary heads can find cheaper, just-as-convenient options on Amazon or elsewhere.
When Casper decided to make its presence tangible, its stores didn't simply imitate the approaches that are failing Mattress Firm. Instead of a seemingly never-ending row of beds, customers at Casper's store are greeted by miniature houses designed to look like art installations or treehouse-esque structures that encourage shoppers to test out the comfort of each mattress without having to worry about a sales associate — or other shoppers — breathing down their necks. The emphasis in the stores, as in Casper's branding, is comfort, something that Casper can better convey in a serene, carefully lit, and finely decorated physical space.
Casper isn't the only web-based brand to catch on to this trend. Online clothing brand Everlane opened its first physical store in December 2017, and the glass walls, abundance of natural light, and take-home "neighborhood guides" reinforce its commitment to well-made, ethically sourced simplicity — the brand even goes as far as to place a set of headphones amidst the displays of jeans and T-shirts where customers can listen to the sounds of one of its production factories in Los Angeles.
Athletic apparel brand Outdoor Voices channels the unique vibe of each city where its storefronts or pop-ups are located, outfitting its Aspen, Colorado location with rock accents and tented changing rooms while channeling the Pacific Coast in its San Francisco location with a waterfall in the middle of the store and a projected live feed of various National Parks on the wall.
And eyeglass retailer Warby Parker — one of the trailblazers in the migration from website to storefront — recently announced plans to have 100 brick-and-mortar stores throughout the U.S. by the end of 2018. Like the others, these stores are more than a place to simply try on a new pair of specs. Each draws on the brand's foundational appreciation for affordable design; one store has been designed to look like the customer is immersed in a swimming pool while another doubles as a "do good arcade" — all the profits go to a charity.
In an industry long-focused on sales per square foot, these approaches may appear counterintuitive. But, since ecommerce has effectively eliminated selection and pricing as competitive advantages, any type of retail presence must pivot toward what customers truly desire: brands that authentically speak to them, and align with their purpose and beliefs.
Reticence to adapt has hampered legacy brands' ability to keep up.
Take Sears, one of the most storied brands in American retail history. The original retail innovator has long been plagued with poor sales, store closure announcements, and other harbingers of retail doomsday. Increasing competition from other big-box retailers, such as Walmart, and from online retailers, such as Amazon, Sears fell into a slump from which it has been unable to recover. The company has failed to post an annual profit since 2010, while accumulating more than $13 billion in debt.
During the initial years of its decline, Sears knew that it had to evolve. Like Casper, the brand took a drastic pivot, but in the opposite direction: instead of investing in experience, it charged toward convenience. Leaning into its underdeveloped web presence, CEO Edward Lampert announced that the company would become "asset light," focusing on beefing up its ecommerce segment and expanding a customer loyalty program called "Shop Your Way" that had an online focus. Lampert cited the success of Apple, Amazon, and Uber — all companies built on meeting customer needs through technology — as the inspiration for his plan.
The results were disappointing. Shifting focus away from physical retail weakened the core strength of Sears' business: rat infestations, leaky roofing, and all other types of maintenance and aesthetic issues plagued the brand's brick-and-mortar locations. Even customers willing to brave such conditions were often not able to find what they were looking for — those who have entered Sears stores across the country are often met with disorganized, empty shelves and not a salesperson in sight.
Sears' ecommerce efforts haven't seemed to fare any better. The company has long since refused to share any information on its digital earnings, but a frantic search for $200 million in loans in early 2018 is a signal that the brand is still struggling. As a latecomer to the ecommerce world, Sears' online presence promised only increased convenience and competitive pricing — things that were already a hallmark for brands like Walmart, Target, and Amazon. Sears' ecommerce offered shoppers nothing they couldn't find somewhere else.
The "Shop Your Way" program further stymied the success of Sears' physical stores. The loyalty program was anchored by a system where members accumulate points that convert into coupons and other discounts, all of which is implemented through an accompanying website that merges a closed social network with ecommerce. The program proved overly complicated, drastically slowing down check-out lines and angering shoppers as salespeople pushed the program on all customers in an attempt to meet ambitious quotas.
The cruelest irony of all: though the program did manage to boost sales, the discounts bestowed to members ultimately outstripped earnings.
Sears' instinct to pivot to online retail wasn't wrong; it's tough to see any retail brand remaining viable as purely brick-and-mortar. But the inability to think about the fundamentals of its own storied brand and how its customer base — the majority of whom were older and had little interest in moving their shopping online anyway — connected with it resulted in a strategy that neither reinforced the existing brand narrative, nor evolved it to align with its customers' values.
Prioritizing the customer's experience with a brand isn't a revolutionary strategy, but focusing on the unique elements of a brand to create an equally distinctive experience could be the key to keeping brick-and-mortar business thriving. This isn't to say every store needs to have a waterfall installation or a charity-driven arcade. Rather, a brand needs to look to its fundamental story — the elements that make the brand what it is — to find the types of experiences that will build real, emotional connections with consumers.
Hannah Landers is an associate at Woden. Whatever your storytelling needs may be, Woden can help. Read our extensive guide on how to craft your organization's narrative, or send us an email at connect@wodenworks.com to discuss how we can help tell your story.