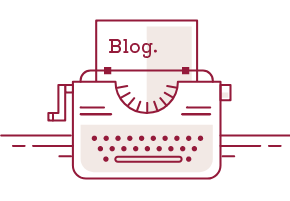 Keeping Communities Safe
When brands create communities, they take on an unspoken role to protect its members. Decisions that exclude certain members of the community don't just cause disappointment–they leave communities feeling abandoned or betrayed.
By Logan Krum
When RekItRaven clicked the red 'LIVE' button on streaming platform Twitch in early August 2021, they wanted to have an open and vulnerable conversation with their audience. The streamer, who is black and uses they/them pronouns, described a series of traumatic events in their life that shaped who they are today. RekItRaven received an outpouring of affirmation from their viewers, until about 20 minutes into the stream when the chat was suddenly overtaken by dozens of users spamming the same message, which included the phrase: "This channel now belongs to the KKK."
With just over 4,100 followers, RekItRaven is far from being Twitch's most-watched streamer. Yet, this was the second time they had become target of a "hate raid" in just one week.
RekItRaven is one of dozens of content creators subject to organized harassment from faceless trolls on the platform, a trend that has become increasingly prominent in recent months. They pioneered the #TwitchDoBetter campaign shortly after the ill-fated stream, which aimed to push Twitch to be more proactive in preventing hate raids, which often target easily findable content creators who use the platform's specific identity tags like black and transgender. Twitch has encouraged users to use its reporting tools when they witness hate or exploitation of the tags, but targeted streamers contend the mechanism isn't enough.
"I know I love the platform, but I don't love having to fear or literally be attacked for shit that I don't have control over," RekItRaven said during a stream after launching the campaign.
The campaign culminated September 1, 2021 with #ADayOffTwitch, an orchestrated event to instigate a response from the platform. By organizing a boycott and demanding a response, the streamers followed a blueprint that has consistently gotten results from other brands; in the month before #ADayOff Twitch, tech platform OnlyFans and AR company Niantic had responded to similar protests. These coordinated online crusades are just a manifestation of what has become a standard rule in the digital age: For brands that foster online communities, keeping them safe has become an unspoken but crucial element of their story.
Brand communities are formed through shared interests and shared values. The way a brand messages those attributes to its fans shapes the community, and what people expect from the brand as its steward. When a brand contradicts even the unspoken elements of that story, it not only disappoints fans–it undermines the entire foundation upon which the relationship has been build.
OnlyFans announced in August 2021 that it would ban sexually explicit content from its platform, a move the company said was at the behest of banking partners and payment providers. The streaming platform rose to prominence in no small part due to sexually explicit content: it has been one of the primary ways sex workers were able to earn income during the COVID-19 pandemic. Less than a week later, the company revised that decision after backlash from content creators, many of whom make their living (or a significant portion of their income) posting such content. OnlyFans was praised when it launched in 2016 for creating a secure platform for adult content creators—exploding in popularity when celebrities like Bella Thorne set up pages. The platform that had intended give users a peek at what normally went unseen in any content or genre, like behind-the-scenes videos or bonus content, quickly became known as the platform that gave users a peek behind the dressing room curtain instead. Though creators of all genres can set up profiles even without posting explicit content, the brand quickly became known for creating a safe community for adult content creators–and picking up the connotation that came along with that.
Adult content creators feel they have had a hand in making OnlyFans the juggernaut it is today, but the company's lack of clear association or alignment with them has, in turn, made them feel betrayed. The site's reputation became inextricably linked with the adult content, even though the platform itself has never claimed to be synonymous with that label. The company's intentionally unspecific mission statement reads: "OnlyFans is the social platform revolutionizing creator and fan connections. The site is inclusive of artists and content creators from all genres and allows them to monetize their content while developing authentic relationships with their fanbase." Despite the claim of genre ambiguity, of the top 15 earning creators on the site, 13 post explicit content, and the two who don't (rappers Cardi B and Casanova) have both acknowledged the possibility.
OnlyFans failed to act on its claims of inclusion when it announced it would be banning adult content—targeting a specific community it helped create in the first place. Content creators who depended on the platform for revenue were promised a safe home, only to have it bulldozed down by the platform itself. Siri Dahl, a performer who turned to the platform to make a living during the pandemic, wondered if she would be able to keep the house she moved into earlier that year following the announcement, which wasn't discussed with content creators before being publicly announced. "It's pretty terrifying. I bought a house [earlier this year]. So I'm sitting there going, cool. Am I going to lose my house?" the creator said. By promising to be a platform for all types of content, OnlyFans fostered a community it not only didn't protect, but directly endangered—the exact type of community violation which inspires the most aggressive backlash.
Just hours after OnlyFans rescinded on its story-contradicting decision, app developer Niantic also back pedaled on a controversial announcement. The company is best known for creating Pokémon GO, an augmented reality game which lets players explore real-world environments to collect and train pixelated Pokémon monsters. When the pandemic forced people to stay at home rather than go out and explore, Niantic implemented features billed as temporary bonuses to make the environment-dependent game playable while stationary, like extending interaction radiuses for locations that provide in-game items. While players appreciated the quality of life updates the bonuses provided, Niantic stressed these changes were temporary. Since it launched in 2016, the game's purpose has always been to get users physically active and interacting with their communities: "Encouraging people to explore, exercise and safely play together in person remains Niantic's mission."
The player base united in uproar when the company announced these bonuses would be removed for players in the United States and New Zealand, citing relaxed social distancing regulations in those countries. The decision appeared inconsistent with the brand's commitment to players: COVID-19 cases were rising at the time of the removal in both countries (New Zealand went back into lockdown days after the announcement). Adding insult to injury, the company selectively chose to keep bonus features that included payments intact: it didn't remove ability to raid (or battle a powerful Pokémon with friends) from home for a microtransaction, rather than having the player walk to the battle location like Niantic said it wanted users to do. After the community's concerns went unacknowledged for days, fans organized the #HearUsNiantic campaign and arranged a day-long boycott of the game to catch the company's attention. Prominent Pokemon GO YouTubers who built careers by playing the game announced they were quitting, including Reversal, who had an audience of 378k subscribers. "I love #PokemonGO, I truly do. I just can't accept how Niantic's running things currently," he said in a tweet.
Niantic responded to the outcry only after the hashtag trended worldwide and players boycotted—quickly announcing the extended interaction radius would be kept as a permanent feature worldwide, among addressing other concerns. Niantic has always had a strong sense of community, dubbing players 'Trainers' and running monthly events called 'Community Days' that encouraged players to play together. While placing an emphasis on in-person community, the company ironically forgot to protect the community of dedicated Trainers they had fostered around the globe. In its haste to get back to the in-person interaction in line with its mission, the company ended up pushing players together amid the pandemic. Just like Twitch and Onlyfans, Niantic caused members of the community it created to feel unprotected. Adult content creators being swept under the rug by OnlyFans contradicts the company's reputation as a safe haven for them to post their content, and Pokémon trainers felt burnt by being pushed to explore during a pandemic by a company that had implemented and then taken away features to keep them safe.
In Twitch's case, a factor of exasperation is feeling unheard. Organizing the day-long boycott wasn't the first step in the process—it was a last resort after outcry continued to go unacknowledged by Twitch. The platform issued no response before or after the boycott, which depressed the platform's viewership by more than one million viewers, almost 25 percent.
Companies that not only listen to their communities, but are proactive in protecting them, do a better job of protecting them. In the context of hate raids, tech platform Discord has been the antithesis of Twitch. With a mission to "create space for everyone to belong," Discord wants users to build their entire world on its platform. The voice, video, and text service offers channels for work, play, and socialization–a virtual hangout hub for any situation. The platform's plethora of highly specific discussion channels combined with users' proclivity for anonymity made it a natural board room for people to plan hate raids that would be carried out on Discord itself or mobilize to platforms like Twitch. The company recently announced it purchased Sentropy, a tech startup meant to detect and protect against offensive or hateful content on social media. While Discord previously had tools in place to shut down hate and harassment, it relied largely on human reporting and manual input. It's an important move for the company, a community comprised of smaller communities, that reinforces its long-standing efforts to protect its users.
When brands foster a community, they take on an unspoken role to protect its members. Whether it's providing them a stable platform to earn income, or reminding players to proceed with caution when exploring real-life environments during a pandemic, a brand's story should be one that enhances the lives of its communities–not endanger them. When brands don't prioritize the safety of its community members, backlash campaigns like #TwitchDoBetter and #HearUsNiantic happen. A brand may create its community, but if it handles them poorly, it can just as easily destroy them.
Logan is an associate at Woden. Want to stay connected? Read our extensive guide on how to craft your organization's narrative, or send us an email at connect@wodenworks.com to discuss whatever your storytelling needs may be.