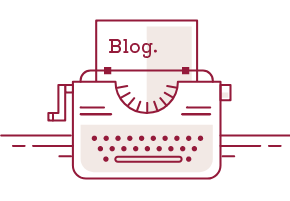 Narrow Focus, Broad Impact
By Rachel Fox
Anthony Bakker was working as a banker in New York when he answered a help wanted ad: the Nightingale-Bamford School needed someone to implement a computerized system to send out tuition bills and track accounts payable. A self-taught programmer, Bakker developed his software on nights and weekends while holding down his day job at Manufacturers Hanover Trust. He delivered his product; the success of the Student Billing system earned him referrals to implement his system into other schools, catapulting him from banker to software executive almost overnight.
His new company became Blackbaud, the global leader in supplying nonprofit organizations with cloud-based software. From Student Billing, Bakker developed Raiser's Edge, a fundraising and donor management software built specifically for nonprofits. Raiser's Edge became Blackbaud's flagship product, and steered the company down the path of exclusively serving the social good community of foundations, corporations, and education and healthcare institutions.
Over time, Blackbaud became the dominant player in this market and a publicly-traded company worth $3.4 billion—not only because its products are diverse and effective, but because of its singular focus on helping nonprofit organizations. While their solutions, products, and markets have evolved and expanded, the brand has focused on the same core story since its founding: to power an Ecosystem of Good® that builds a better world.
Blackbaud is proof that staying within a niche does not mean staying small. In fact, to thrive, brands must have a narrow focus, and align behind a clearly defined story. When companies stretch themselves too thin, or attempt to become everything to everyone, they lose focus and end up disappointing rather than delighting.
Defining a narrow focus in the vast universe of SaaS has given Blackbaud the ability to understand and solve its customers' pain points with expert precision. Blackbaud's purpose is to connect and empower people and organizations to create more good in a fast, sustainable way—perhaps best exemplified through its customer conference, bbcon. Blackbaud has held its annual three-day event—now for 20 years running—to bring together its nonprofit customers and invest in immersing them in relevant content. The company hosts inspiring speakers, organizes dedicated sessions for various roles and markets, and brings together the vast community of nonprofit professionals and organizations to network, share resources, and form meaningful relationships. Through events like bbcon, and creating customer forums to empower its customers, Blackbaud forges a community while constantly learning about the needs, challenges, and strengths of its core audience.
With this type of focus, it's no surprise Blackbaud's customers stick around: the company has an impressive customer retention rate of almost 95 percent. Not only does Blackbaud understand the unique challenges nonprofit organizations face, but its products, services, and customer experience are all geared towards a defined buyer persona that fits into well-defined roles, goals, and challenges.
Blackbaud's commitment to its niche is total, and goes beyond the business itself: it serves the social good community through its investment in the next generation of diverse tech leaders by supporting women in tech, social innovation initiatives, and research and insights which drive impact across the entire philanthropic sector.
Most recently, Blackbaud has powered the technology solutions for humanitarian aid foundations that are accruing record-high COVID-19 donations. By partnering with the Direct Relief organization, Blackbaud's technology has made fundraising and managing the influx of surging donations seamless. During the unprecedented pandemic, Blackbaud has been a leader in providing its nonprofit customers with resources, including free software, educational webinars, financial management solutions, and content toolkits to help prepare and respond to the impact of COVID-19. These efforts to give back to—and advance—the industries and communities that power its business is why thousands of nonprofit organizations, foundations, and institutions serving millions of people around the world continue to be loyal Blackbaud customers.
For a growing business, staying in a defined lane is essential. It's critical for companies to find the one thing that brings the most value to their customers (and that competitors can't offer), and excel at it. This singular focus mirrors the brand's purpose, or moral, at the center of its story: every brand's moral must describe this most important outcome for their customers, transcend the product or service offered, and serve as the reason for the company's existence.
By focusing on a specific niche, brands can better define a specific customer, and position their solutions to connect with that audience in the clearest, most compelling way possible. In order to maintain this focus, brands need to align their team, strategy, products, and customer experience behind that one goal. When these elements are cohesively expressed through a story, the narrative becomes a litmus test for an organization: if an action or strategy is consistent with the brand's core story, it will flourish.
Outdoor gear and clothing retailer REI has done a masterful job of dominating a niche market by remaining true to its story. The company was founded in 1938 by 23 mountain climbing friends as a cooperative to pool outdoor gear and resources, and since evolved to become a retail powerhouse with over 19 million lifetime co-op members and 160 stores in the U.S. and Canada. REI's story is simple: to help people get the most out of nature. It's a story so compelling that although REI has never left its niche, the brand has successfully drawn more and more customers toward it.
At a time when competitive sporting goods retailers were hemorrhaging cash and filing for bankruptcy, REI thrived. The company's difference from others was its narrow focus and a single, compelling story, unlike companies such as Modell's, whose broad sporting goods appeal fell flat when it filed for bankruptcy in the spring of 2020. With no differentiating features or core focus to leverage, Modell's couldn't connect with customers and was unable to fall back on a specific niche where it dominates. REI prides itself on its strong community of like-minded outdoor enthusiasts who participate in REI-branded classes, excursions, adventures, and outings—forging a connection between organization and customer that transcends commerce.
REI's employees, customers, and co-op members subscribe to the ethos that life is better lived outdoors. The company embraces this belief both in its story, and consistently through its applications, such as the technology that connects its customers. REI has launched a series of activity-focused community apps, including the Mountain Project and the Hiking Project, which let people share information on weather conditions, climbing routes, and the expert level needed to traverse a specific region.
"Whether it's buying the right kayak or meeting up with a guide and experiencing Machu Picchu, our goal is to give the best, most trusted experience to our members and customers," explains REI CIO Julie Averill. By focusing solely on its niche of getting the best out of the outdoors, REI has cornered the market and has the fanatic customer loyalty to prove it.
This clear story has empowered an entire community of like-minded outdoor enthusiasts to buy into more than just gear. REI-branded classes, tours, and events sprout up nationwide, encouraging customers to remain engaged in their shared lifestyle.  It's this ultra-focused singular vision, coupled with high quality products and a community-building movement, that has kept customers fanatical about the outdoor retailer.
Brands committed to their story take action to support it. In 2015, REI made the decision to close on Black Friday, a superficially strange move for a brick-and-mortar retailer to effectively forfeit their piece of the holiday season's sales blitz. REI's gamble was that whatever it lost in sales on that day would be made up in enduring brand loyalty.
Instead of opening stores for a crush of early holiday shoppers, REI asked its customers to #OptOutside. The company embraced its narrative of bringing people and nature together, and in giving both its employees and customers a reason to live the brand story, its experienced a 26 percent spike website traffic. By closing on Black Friday so people could spend the day outdoors, REI reinforced its focus, and showed that authenticity of purpose is rewarded by consumers: the same year the #OptOutside campaign launched, REI saw a 7 percent increase in sales and reported a record $2.4 billion in revenue.
Even in a time when the future of business seems uncertain, organizations must avoid the impulse to try and become everything to everyone in order to survive. By more closely aligning behind a single strategic story, organizations can lean deeper into their niche and most dedicated audiences—the exact stakeholders most likely to support them in challenging times. Staying connected to customers keeps a brand laser-focused on the organizations viability now, and into the future. When a story-driven strategy is executed in a way that's consistent with the brand and the solutions it provides, customers buy in.
Rachel Fox is a manager at Woden. Whatever your storytelling needs may be, Woden can help. Read our extensive guide on how to craft your organization's narrative, or send us an email at connect@wodenworks.com to discuss how we can help tell your story.