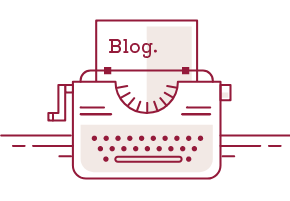 Navigating crises comes down to culture-focused leadership
Satya Nadella transformed Microsoft's 'hardball' culture (and its boosted share price)
by Jeromey Lloyd and Logan Krum 
2021 was a tough year for Activision Blizzard. The gaming giant—formed by a merger between Activision and Vivendi Games—is the name behind mega-franchises such as Call of Duty, Tony Hawk's Pro Skater, Diablo and Warcraft. The company was rocked when an investigation conducted by the California Department of Fair Employment and Housing revealed a culture of discrimination and sexual harassment, which resulted in a lawsuit in July 2021. Then the SEC came knocking with its own investigation, followed by the U.S. Equal Employment Opportunity Commission, which also filed a suit. From July through the end of 2021, the company faced employee walkouts, executive turnover, and the specter of litigation that might loom for years to come. And then, almost of nowhere, Microsoft announced its intention to acquire Activision Blizzard in its largest acquisition ever—profoundly toxic and all. 
Mergers and acquisitions are complex in the best scenarios: studies show 70 to 90 percent fail for perfectly non-scandalous reasons. But taking on an organization under governmental scrutiny for the reportedly atrocious behavior of its employees seems like an unnecessarily difficult task, and yet Microsoft reports the deal is "moving fast." 
Microsoft understands that it has a powerful weapon to deal with this massive misalignment: a story-driven culture that begins with its leadership. Perhaps more than any other component of an organization, the C-suite must embody a brand's story to align an organization behind its purpose. Using brand pillars to communicate that purpose to internal and external stakeholders can drive massive, positive change. Microsoft has a history of effectively leveraging a strong, healthy culture in pursuit of stable growth, and those at the tiller likely knew that when they saw a profitable, successful venture like Activision operating under a shadow of broken culture, they had a path to acquisition that could be among the rare few that deliver value.  
Truly effective leaders steer the culture of their organizations according to its mission and values by living those values themselves. When a brand hits a rough patch, these leaders look to these brand pillars—traits that distinguish them in their market and make their customers care—as a way to recover. Microsoft's evolution in this area is a credit to its CEO Satya Nadella who has led the organization since 2014.  
For an example of how the right CEO can set the tone—beginning with the right story—Microsoft could look to its Seattle-area neighbor, Starbucks.  When Howard Schultz stepped back from his CEO role at coffee giant in 2000, the company was a model for culture-driven growth. His "third place" mentality defined Starbucks' story far beyond the beans it ground:  
You get more than the finest coffee when you visit Starbucks. You get great people, first-rate music, a comfortable and upbeat meeting place, and sound advice on brewing excellent coffee at home. At home, you're part of a family. At work you're part of a company. And somewhere in between there's a place where you can sit back and be yourself. That's what a Starbucks store is to many of its customers — a kind of 'third place' where they can escape, reflect, read, chat or listen. 
Subsequent CEOs, eager to put their own stamp on the brand, acquired other coffee chains and opened a slew of new locations in the U.S. and beyond. However, that expansion required operational changes which began to change the customer experience that Schultz had valued as the "romance and theatre" of the café. For a brand whose magic relies on the connectivity of baristas with customers and customers with each other, many of these changes meant sacrificing what made Starbucks special in the first place.  
In 2008, Schultz returned to the CEO role to find a company not exactly the same as when he left it. Starbucks' same-store traffic was declining and its stock price had dipped 42 percent. In a memo, Schultz wrote that "over the past ten years, in order to achieve the growth, development, and scale necessary to go from less than 1,000 stores to 13,000 stores and beyond, we have had to make a series of decisions that, in retrospect, have led to the watering down of the Starbucks experience, and, what some might call the commoditization of our brand." 
He called out decisions such as replacing espresso machines with newer models that "blocked the visual sight line the customer previously had to watch the drink being made, and for the intimate experience with the barista." Pre-bagging the coffee led to "the loss of aroma—perhaps the most powerful non-verbal signal we had in our stores; the loss of our people scooping fresh coffee from the bins and grinding it fresh in front of the customer, and once again stripping the store of tradition and our heritage."  
Overall, he said, the changes that prioritized efficiency created "stores that no longer have the soul of the past and reflect a chain of stores vs. the warm feeling of a neighborhood store." 
Starbucks' mission and values prioritize that feeling of neighborhood and belonging. Its mission is "to inspire and nurture the human spirit—one person, one cup and one neighborhood at a time," and its first core value prioritizes "creating a culture of warmth and belonging." Schultz's turnaround strategy relied Starbucks' values as a guide to adjust the actions and expectations of everyone in the company, from baristas to executive leaders. This story-driven lens allowed Schultz to see everything from decisions about shuttering stores to which talent to empower from the perspective of who Starbucks wanted to be in the eyes of its customer. 
The "romance" needed to return, so Schultz temporarily closed every single location to retrain staff to recapture the "theatre" it once offered. Baristas were retrained in how to make Starbucks' signature drinks in a way that favored care over speed, and the culture behind the counter once again became more visible to customers. Those newer coffee machines started to vanish so that sightlines allowed people to watch the coffee experts at work. And many of the decisions that promoted quick turn-around were walked back to find a balance between higher traffic volume and "a culture of warmth and belonging."  
By the time Schultz completed his second CEO term, Starbucks' stock price was over $50, up from approximately $3 in 2008. 
A company's true values can be seen in which behaviors its leaders encourage and which ones they shun. At Starbucks, Schultz lived by what he preached, showing full alignment with the story Starbucks wanted to tell about its place in communities. And that alignment steered Starbucks back to a place of stability. By prioritizing the community-building behaviors of its employees, Starbucks reinforced its place as a community hub and drew customers back.  
The contrast in behavior at Activision Blizzard is hard to miss. Its leaders professed one set of values publicly, but clung to a very different rubric internally. While the vague traits of "responsibility" and "integrity" are listed as official core values, its actual core values were the exact opposite. Generic values are a sign of companies who don't prioritize the culture they create. CEO Bobby Kotick reportedly knew about the abusive behavior in his offices and did nothing to stop it (and may have been part of the problem himself). By turning a blind eye, he not only reinforced how empty those values were, but in keeping them disconnected from the brand's story he put the entire company at risk for the exact type of crisis it faced prior to acquisition.  
Despite a desire to be seen as the company behind immersive stories gamers fall in love with, the company's real story was "constant sexual harassment, unequal pay, and retaliation" that targeted female employees—vividly illustrated by the "cube crawl," in which male employees would get drunk and literally crawl their way through the cubicles, participating in "inappropriate behavior toward female employees" along the way. In one particularly disturbing case, a female employee committed suicide while on a work trip with a male supervisor after allegedly being the victim of sexual harassment—nude photos of her were circulated at an office party.    
That Microsoft would want to wade into this morass seems counterintuitive. Microsoft CEO Satya Nadella certainly sees a cultural overhaul as a huge undertaking: "We are supportive of the goals and the work Activision Blizzard is doing, and we also recognize that after close, we will have significant work to do in order to continue to build a culture where everyone can do their best work." But if anyone can realize the potential in Activision, it's Nadella. After all, he's already made this type of change at Microsoft. 
Microsoft's own culture and core values once made it a challenging place to work. Co-founder Bill Gates was infamous for his temper, sending harshly critical emails to employees in the middle of the night, and tolerating screaming matches during meetings. In a 2006 blog post, a former employee wrote of his first product review with Gates: "The whole reporting hierarchy was there, along with their cousins, sisters, and aunts, and a person who came along from my team whose whole job during the meeting was to keep an accurate count of how many times Bill said the F word. The lower the f***-count, the better." 
That confrontational, "hardball" way of conducting business continued under Gates' successor Steve Ballmer. According to Executive Vice President of HR Kathleen Hogan, when Nadella took over in 2014, "he said we had become a bunch of know-it-alls, when we really needed to be a bunch of learn-it-alls." Forbes pointed out in a 2021 article, "Microsoft was in big trouble, even if it remained insanely profitable. Ballmer had tripled revenues and doubled profits, but Microsoft's stock price remained largely flat, a clear signal that investor perception was of a future not all that bright." 
Microsoft was trailing in many markets they had once led, trying to catch up to Google and Linux's operating systems, Apple's smartphones, and Amazon's cloud computing solutions. From Nadella's point of view, Microsoft acted with an arrogance it didn't earn and innovation was suffering as a result.  
Microsoft needed to tell a public story of being dynamic and innovative again, which demanded prioritizing values of curiosity and learning internally. "He urged the company's 120,000+ employees to embrace a 'learn-it-all' curiosity," Forbes reported, "in contrast to what he categorized as Microsoft's traditional 'know-it-all' worldview." Nadella quashed in-office screaming matches with a calm, inviting demeanor that prioritized questions and solutions over criticism and blame.  
"In the marathon Friday executive-team meetings, Nadella instituted a regular feature wherein Microsoft researchers would phone in to talk about their innovations—reminding the company's leaders of the company's advances and encouraging them to focus on the future rather than maintain the status quo," Forbes reported. 
According to Nir Tenza, an 11-year Microsoft vet and its one-time COO, Nadella's actions "created a North Star" that steered internal behaviors and united its various teams. Nadella shifted the behaviors through more collaborative values that focused on respect (which is now mirrored in the company's official core values), building a track record of engaged and productive employees. Employment review sites like Glassdoor, Comparably, and Indeed all award the company high ratings, with common themes in reviews including a positive work environment, supportive co-workers, and opportunity for upward mobility. It unquestionably worked as a means to improve the company's business prospects—that once-fluttering stock price has skyrocketed since Nadella began his tenure. 
As the company story changed, so did its mission statement which now reads: "To empower every person and every organization on the planet to achieve more." It's job after the Activision deal closes is to make sure the women stuck in their cubicles at Activision Blizzard feel as empowered as any other Microsoft employee and have a workspace where they can achieve more. That will likely begin by at the top, with Nadella leading by example. 
Jeromey Lloyd and Logan Krum are engagement team leads at Woden. Want to stay connected? Read our extensive guide on how to craft your organization's narrative, or send us an email at connect@wodenworks.com to discuss whatever your storytelling needs may be.