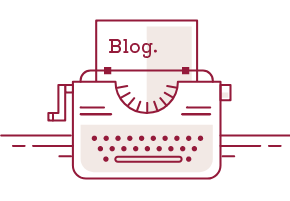 Open Office Critics Have It All Wrong
By Kate Faigen
When it comes to the merits — or not — of open offices, it's pretty much all been said already.
The consensus appears to be that this particular office plan causes productivity to plummet and breeds employee disengagement, leading to burnout and turnover. Not exactly what the boss ordered. But, despite studies and vehement (no, scathing) pieces arguing for its demise, the open office has a unique power over private spaces that cannot be overlooked. The kind of collaboration that the open office facilitates not only helps to bring brand story to life, but reinforces it, by aligning the values of a team with the values of a brand. Ultimately, the open workspace's ability to enhance brand story in a way that closed office spaces cannot offsets the damage caused by decreased productivity.
It's an idea worth fighting for.
The early 20th century architects that we can thank for the open floor plan believed office walls and rooms to be fascist, and envisioned a space devoid of social divisions could be made possible by breaking down literal walls. As the concept spread, idealism met capitalism: "companies took up the idea to pack in as many workers as they could." Thus, the adoption of the open office spread, with a significant bump in the 1990's when workers primarily saw cubicles as a "trap" to be escaped — and today, it's estimated that "15 to 20 percent of offices are using completely open-plan spaces without dividers."
Critics today claim that the open offices' detrimental side effects strongly outweigh its benefits. These downsides range from frustration due to lack of privacy and space to personalize, and noise that can genuinely inhibit employees' cognitive performance. Not to mention, stress can multiple in these spaces where visual and audible distractions run rampant throughout the day. Funny enough, headphones help to mitigate the problem, but only "inhibit the collaboration open spaces are meant to afford." It seems like quite a catch-22.
The most notable drawback, perhaps, is that open office spaces "negatively impact our health." But while the observations related to distraction, productivity and health are no doubt accurate, measuring the value of office design purely in terms of throughput reduces workers to no more than machines executing the business' operations. In fact, they are each living embodiments of the brand, and it's in this regard that breaking down walls delivers value.
Work is important — but there's more to it than just what someone does. There's why they do it. Employees are companions who choose to embark on a company's journey with the rest of a team. Success requires being attuned to the same goals, ambitions, and values. All together, this is what is referred to as "company culture."
Culture begins with that brand, the nature of which is best codified in a story. Brand story is a promise that every team member must deliver on in order to be trusted. It's no surprise that aligning the values of your employees with the values of your brand is critical, more so than office perks alone. Brand story cannot thrive without a likeminded company culture, and vice versa.
In an open office, the visuals of hierarchy are dismantled — associates may sit feet away from managers, interns across the room from their bosses. Feelings of inferiority or intimidation cannot hinder the process of effective work. Removing those barriers allows for transfer of the company's values and cultural norms, through conversation, but perhaps most vitally, through example. Constant collaboration causes the company's shared mission to become interspersed within the non-work related talk that arises from time to time. And these kinds of conversations, while reducing productivity in the short term, help bring balance to team relationships and establish trust beyond the task directly at hand.
For an example of how this plays out in the real world, take a look at The Bridgespan Group, a nonprofit based in Boston that provides consulting services to philanthropies and related nonprofits. The company is driven by a promise to address society's challenges and opportunities, and is helmed by people who share a common goodness, a desire to make positive changes in organizations doing good. To cement its distinct company culture, Bridgespan's managers decided to carefully plan an open office space for their 70 employees.
This move turned out to prove open office naysayers horribly wrong. The company found that the new layout "increased productivity, energy and connectedness," and revitalized their collaborative culture even further. "We used to make appointments to see each other," The Bridgespan Group said in a blog on the change. "Now, we often just run into each other, and all kinds of new ideas emerge from these unplanned collisions of two or three or four people." The best aspect of this new office is that it's both built to last, and built to change. The Bridgespan team schedules regular check-ins and value input on improvement.
Facebook, possibly the most well-known champion of the open office, boasts the happiest and most satisfied employees within its industry. Although it's far-fetched to assume that any company could acquire an office even remotely similar to Facebook's Building 20, the tactics that Facebook's office takes to bolster productivity, collaboration, and confidence — such as a focus on mobility and the empowerment of individual boundaries — can certainly be replicated. And even in a high-stress, highly technical environment such as theirs, it's a reminder that purpose, and story, can trump the isolated need for individual peak productivity.
When an entire team rallies around core values, and that same team embodies the soul and purpose of a brand, story becomes powerful and real. This can successfully be accomplished through open spaces devoid of both literal and figurative boundaries, where the company's shared mission and values can become apparent through constant, thoughtful conversations.
Even in more traditional office formats, this sort of collaboration, the foundation of any successful company, can be found. In communal areas, employees can talk candidly with one another, creating a passageway for the values and cultural norms to thrive, and for your singular, shared mission to become a reality. It's a reminder that for all of its drawbacks, the open office isn't all bad — as long as it accurately reflects the story your organization is seeking to tell.
Kate Faigen is an associate at Woden. Whatever your storytelling needs may be, Woden can help. Read our extensive guide on how to craft your organization's narrative, or send us an email at connect@wodenworks.com to discuss how we can help tell your story.