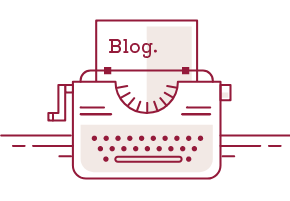 Selling a Story You're Not Telling
Craft a Narrative Built for Indirect Customer Marketing
By Lindsay Cottman
A staple of camps and classrooms is the children's game "telephone." The kids sit in a circle, and work to progressively pass along a message until it returns to its originator — only for them to share how much that story has changed as it passed each new person. Humorous as it may be in a room full of third-graders, for some of the world's largest corporations, it's no laughing matter.
Companies operating in a number of different industries rely solely on channel partners or distributors to sell their product. Instead of a direct customer relationship, they play "telephone" on a daily basis, challenged to effectively communicate their own story, while never sharing it with their customer directly.
Empowering partners, distributors, dealers, and resellers to manage the end customer relationship has several benefits, with the chief perk being that it takes the time-consuming (and unscalable) onus of connecting with customers off of a company's sales team. It also creates scale: when leveraged correctly, a solid network of relatively few partners allow a brand to build a significant revenue stream with limited internal resources.
Amidst all the tactics of building partnerships, one concern reigns supreme. Like the previously mentioned "telephone" game, each incremental step between a brand and its customer offers an opportunity for confusion and diffusion. Those that seek to build the most effective channel partners require a clear, compelling message that remains consistent as it's whispered down the lane.
Take Caterpillar. A Fortune 100 corporation and the world's largest construction equipment manufacturer, it is built on a network of global dealers. Caterpillar managed to go from losing $1 million per day in the 1980s to sales volume double that of its nearest competitor two decades later. The company's turnaround can be attributed to a number of factors, including the company's commitment to innovation and improving its technology, investments it's made in streamlining manufacturing processes, and its continued focus on costs.
But, according to former Chairman and CEO Donald V. Fites, these improvements pale in comparison to one thing: Caterpillar's dealer network and the close customer relationships it fosters.
Fites observed that dealers know and understand their customers better than Caterpillar ever could. Although Caterpillar is a global enterprise, its regional dealers are enmeshed in their communities, allowing them to forge close bonds with buyers in local markets. They ensure each machine is in perfect condition when it's delivered, and they're often the ones to complete routine maintenance and respond to service requests over the course of a product's lifespan.
Fites made it a priority to assist these key players however he could, because he recognized that this attention to distribution and product support was a crucial component often overlooked by Cat's competitors. Even though the company could have potentially saved money by going directly to the consumer, Fites believed so strongly in his partners that "we'd sooner cut off our right arm," than bypass dealers.
Caterpillar correctly understood its customers as the hero of its brand story. But, by fostering vital relationships with its dealers, it engaged them as equal partners in mentoring those heroes to success. By being willing to invest in a true partnership, Caterpillar's leadership saw a pattern play out in the market again and again: competing manufacturers could talk the talk, but when it came to treating dealers and suppliers as co-equal mentors, as opposed to secondary customers or supporting actors, they were simply unable to walk the walk.
Customers know that Caterpillar produces the giant, yellow machines they see everywhere from farms to construction sites. But it's the dealers who are cementing the company's image in the minds of consumers. They are the faces behind the name, and they are on the front lines of the customer experience.
When a company embraces a sales model reliant on independent or indirect partners, they surrender a large amount of control, including control over the narrative. A lack of a clear message for the partner to carry forward can cause much of the nuance of a company's offering to get lost in translation.
Big Pharma is no stranger to this challenge; large manufacturers like Pfizer, Merck, and GlaxoSmithKline spend billions of dollars advertising their drugs and medical devices to doctors, who in turn prescribe them to patients. And although direct-to-consumer marketing has opened up a new advertising angle for pharmaceutical companies, physicians are still the ones writing the scripts, and therefore remain the most important partner in the pharmaceutical sales process.
With more and more medications being rolled out each year, doctors need help understanding the ever-growing deluge of drugs entering the market. Pharmaceutical reps have long been known to buy their way into doctors' good graces with expensive dinners and free samples, while simultaneously bombarding them with insistent cold calls and emails. And though these aggressive, often unscrupulous tactics work for some, physicians are growing tired of such intrusive methods.
As Dr. Linda Girgis put it, "Doctors need the information, but make it meaningful."
Customer influence can't be bought, it can only be earned by aligning a partner with the journey each brand imagines for its heroes, and by engaging them on that quest. Only then are they equipped to play a meaningful role in a story that resonates with all parts of the customer journey.
Even technology is becoming increasingly reliant on indirect customer influencing. Multinational technology company Lenovo has traditionally earned the bulk of its sales from large businesses and enterprises. As it attempts to claw away share in the consumer market, however, Lenovo understands it requires a strategic shift in how the brand engages its channel partners. As a result, Lenovo has completely redesigned its partner program and is working to generate a more mutually beneficial relationship.
During this year's Accelerate Lenovo channel conference, partners unloaded a laundry list of concerns onto leadership, complaining about everything from the company's compensation model, to its unmanageable deal approval system. As its channel partners talked, Lenovo listened: Rob Cato, the brand's North American channel chief expressed a desire to take engagement with distributors to the next level. Lenovo's plans include bolstered support to Lenovo Gold and Platinum partners, enhanced communication around key areas like pricing, and strategic alignment between the brand and its partners with the goal of strengthening the customer community.
As president of Lenovo's North American business Matt Zielinski notes, "trust doesn't come overnight," and the company will have to convince its dealers that doing business with Lenovo will spell success for them, as well.
Dr. Girgis's point about making information meaningful is essential for any business utilizing channel partners to influence their customers — and at the core of this approach is a codified brand story. Businesses that successfully communicate their message to consumers are typically successful, but generating buy-in for that narrative among channel partners first is primary.
Purpose-driven narratives do this exceptionally well. Channel partners will recognized the hero (customer) of the story, which they share with the brand. By building the message around a shared desire for that customer to achieve success, it makes the channel partner a crucial component of the story's catharsis.
It's scientifically proven that humans are not persuaded by facts and figures alone. When we hear stories, our brains release chemicals like cortisol, dopamine, and oxytocin. Dopamine and oxytocin promote engagement and connection, while cortisol helps to formulate memories — a key component in the learning process.
Using story to highlight the core elements of the brand's value proposition is critical, as its more likely to be retained by the partner — and they're likely to receive the same emotional benefits while retelling it. That delivers success well beyond a sales sheet, as partners can't help but repeat a brand's narrative far and wide.
Brands like Caterpillar, who succeed in instilling its mission and purpose across the organization, invest just as much in telling their story to their partners on the ground as they do to the team internally. Channel partners' dedication to Caterpillar's old credo — Buy the Iron, Get the Company —rivals that of anyone directly working for Caterpillar, and it creates a level of trust, and a powerful sales ecosystem, that leaves competitors behind.
Lindsay Cottman is an associate at Woden. Whatever your storytelling needs may be, Woden can help. Read our extensive guide on how to craft your organization's narrative, or send us an email at connect@wodenworks.com to discuss how we can help tell your story.