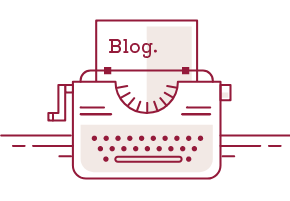 The Game is Afoot
Tapping into New Markets through Brand Story
By Meghan Termat
Imagine this scene: A large arena with blinding lights illuminating a captive audience; loud music pumping from speakers; people sporting Gucci and Balenciaga sneakers amidst the crowd. BMW sponsorship signs line the walls, and screens displaying a Louis Vuitton collection hover above the masses. It's New York Fashion Week, right?
Wrong, this is the scene at the League of Legends World Championship.
League of Legends is a team-based online game where two opposing forces battle against one another, taking over enemy bases on their way to victory. As a professional esport, League of Legends has an annual championship hosted by video game developer Riot Games where the top 24 teams in the world compete in a four-round elimination match. The event draws millions of people to watch both in-person and online, and has recently attracted a new audience–the fashion footwear industry.
In advance of the 2020 championship, Nike collaborated with Riot Games to produce the League of Legends Air Jordan 1 sneaker, whose design is inspired by the terrain of the game–the Summoner's Rift. K-Swiss and Adidas have also produced footwear for gamers. Even luxury retailers have joined the charge. Riot Games' partnership with Louis Vuitton, has, according to the developer's head of global e-sports partnerships and business development Naz Aletaha, been a "validating moment" for the esports industry.
It's not a leap for brands like Nike or Adidas, that already offer sneakers to athletes, to enter the esports market, even if their primary audience is non-virtual sports players. But, despite its limited dabbling in luxury sportswear, this is a significant market expansion for Louis Vuitton: in addition to footwear, the brand now offers skins (virtual clothing for avatars).
Brands that successfully penetrate other markets and diversify their offerings are only able to do so when they connect with customers at a level beyond product. When a brand's story is solely rooted in a product, it offers little room to grow. Effective positioning for a brand, shared through its stories, should be a holistic representation of the organization and what purpose it serves for customers. The strongest brand stories use this product-agnostic approach to propel themselves forward—opening the door for more possibilities. Markets or product categories that would, at first blush, seem not in line with the existing offering become exciting growth opportunities by aligning through a common purpose.
Louis Vuitton's venture from the physical luxury goods market into the infinite, virtual world is a prime example. In 2019, Louis Vuitton announced a new collaborative project with Riot Games to create a Louis Vuitton x League of Legends (LVxLoL) collection of digital couture essentials ranging from sneakers to clothing and accessories. Designed by Louis Vuitton creative director Nicolas Ghesquière, the collaboration includes virtual goods, so that player avatars can be  decked out in Louis Vuitton, as well as garments for humans. With the digital garb and the real-life collection inspiring each other, the virtual and real worlds overlap, as gamers are able to dress like their favorite avatars (and vice-versa).
These types of market expansions aren't new to Louis Vuitton. The company's 2017 partnership with Supreme was its entrée into newer audiences, and the success of that collaboration offered Louis Vuitton a bridge to other nontraditional opportunities–including gaming. Not every brand that started out peddling luggage trunks can evolve to designing digital collections for esports avatars almost 170 years later. Louis Vuitton has built its value proposition so it does not rest on a specific product offering, and shares that in a brand story that allows it to tap into new markets. That was true in the growth from luggage and trunks into clothing and other luxury goods, and now in the world of virtual merchandise.
At Louis Vuitton, products don't determine the brand's direction. Instead, the brand's purpose determines the products it should offer, and opens the markets the brand can break into.
At the foundation of Louis Vuitton's brand are values of innovation and collaboration. Louis Vuitton revolutionized the travel industry by creating designer trunks that would protect their contents, and worked with customers to customize the appearance based on their preferences. The trunks were further refined by the innovative locks that deterred burglars from breaking into the chests. Driven by its purpose of "exploring new horizons," Louis Vuitton's trunk quite literally enabled customers to travel. But the brand also figuratively represents the access that customers have to these new horizons: from the luxury ship travel of the past to the virtual fantasy worlds of today, supported by the partnerships that make these explorations possible.
For Louis Vuitton, it's all about the iconic. The logo in and of itself is one of the most widely recognized symbols and in expanding its market, Louis Vuitton fused its brand with other icons in various industries.
League of Legends is iconic in the esports industry, allowing Louis Vuitton to traverse the fashion universe into the virtual world (it also helped that the 2019 League of Legends World Championship took place in Paris, Louis Vuitton's birthplace). Merging these two icons in a powerful acknowledgement of Louis Vuitton's heritage and reinforcement of its relevancy in the current world, a Louis Vuitton trunk housed the Summoner's Cup–the trophy for the champion of the event.
Gamers welcome this emergence of Louis Vuitton and other luxury brands onto the esports scene. As the industry rises in cultural status, it requires the fashionable trappings to match. And the monogrammed "LV" seals its recognition in the luxury world.
Louis Vuitton was not the first physical goods brand to recognize an opportunity in the virtual esports industry: that trend began in April 2018 when K-Swiss partnered with Immortals Gaming Club to develop a sneaker for pro gamers called the ONE-TAP.
K-Swiss is known for its tennis shoes, which are based on a unique design specific to the sport. With the intense side-to-side movement in tennis, players required a shoe that could support this motion. While its heritage will always be rooted in tennis, K-Swiss recognized that growth would come from expanding its story beyond product, and expanding into other markets.
On an episode of Drift's The Swipe File podcast, K-Swiss President Barney Waters spoke about a question he asked himself in the process of repositioning the brand: "Why does the world need you if there's already Nike and Adidas?" In responding to that question, K-Swiss repositioned on its brand story of performance.
According to Waters, the big names in sneakers each represent a hero that young people aspire to be, and the brands make deals with the heroes of these groups. For Nike, famous athletes wear their sneakers; Adidas chases after music and entertainment celebrities, spurring a desire for young people to dress like them. Needing to differentiate, K-Swiss pinpointed new hero groups where their competitors hadn't looked and realized they could reach them through the purpose of performance.
Performance can be applied to tennis players and beyond, and K-Swiss embraced this thinking to pioneer sneakers for gamers. The ONE-TAP sneaker filled a gap in the marketplace: while the physical activity of gaming is more sedentary than other sports, comfort is crucial to the mental performance that fuels success in games that can last for hours. The lightweight ONE-TAP shoe has a slip-on design and built-in adjustments to temperature change. The overall construction of the shoe allows players to perform their best—even if it's a somewhat nontraditional interpretation of performance.
Performance is not even specific to sports. In line with its continued expansion around its "performance" positioning, K-Swiss launched a collection with marketing entrepreneur Gary Vaynerchuk: "Sneakers for CEOs". Waters noted in an interview with Strategy News that "young entrepreneurs are the new aspirational heroes of youth culture," and K-Swiss developed a collection aimed at those whose focus on the performance that occurs in the corner office instead of the court. Entrepreneurially dubbed "The Startup," the collection features various sneakers named for values that the brand shares with qualities of high-performing, aspiring CEOs, including the Risk, Vision and Ambition. Performance here occurs in the context of grinding and hustling in the workplace.
Had K-Swiss stayed strictly focused on its products—shoes and accessories for tennis—it would have remained a niche brand. By thinking about what made those products unique in the first place, and codifying the ethos that made them possible, K-Swiss built a brand story that followed suit.
The mistake in thinking that brand is all about the product is that there are innumerable brands offering the same product, rendering a story-less brand unoriginal and limiting. With one product that informs all messaging, there is a finite opportunity to compete and no opportunity to expand. The incorporation of new markets butts up against the product if it doesn't exactly align with the new buyer persona. With product-focused messaging, companies can only sell one thing. With brand-focused messaging, companies can sell a mindset.
K-Swiss' sole purpose was never about the sneakers but about the audience it was appealing to and the context into which the sneakers fit.
All in all, brands don't exist to offer a product, but to help improve customers' lives in some way. In order to grow and, in doing so, help more and more customers, brands must develop a story that is disentangled from and unrestricted by product. Once brands find their foundational footing, they can determine the direction for their brand and new markets they can reach.
Meghan is an associate at Woden. Want to stay connected? Add Meghan on LinkedIn, read our extensive guide on how to craft your organization's narrative, or send us an email at connect@wodenworks.com to discuss whatever your storytelling needs may be.