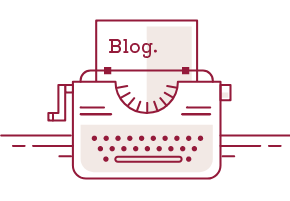 The One Thing Six of America's Fastest-Growing Companies Have in Common
Each year's Inc. 5000 list recognizes the fastest-growing private companies in America. While these high achievers come from all corners of the country and dozens of industries, six of them have one crucial component in common: engaging Philadelphia-based Woden to craft their messaging.
More than 100 innovative companies have partnered with Woden, including four-time Inc. 5000 honoree Swift Capital, who was acquired last year by PayPal for $183 million. The six Woden clients who earned a spot on this year's list are a diverse group of companies, but each has benefited from defining and implementing a powerful brand narrative.
Woden clients on this year's list are:
According to Sovereign Lending Group CEO Dan Holtz, "SLG was already a 5-time Inc. 5000 honoree before we engaged Woden. Bringing them on board did more than help us define our story; it helps us develop a customer driven growth strategy that helped keep us on the list six years running."
Each Woden client defines their brand messaging through the StoryKernel, a process that includes extensive research, interviews and reflection to codify a single brand narrative that defines an organization. Woden then develops each company's unique StoryGuide, which provides an implementation strategy for the StoryKernel in areas ranging from customer experience to digital marketing to company culture.
"The entire Woden team is humbled to play a role in our clients' success," said Woden Managing Partner Ed Lynes. "Recleim, The Stem, Sovereign Lending, Freedom Mortgage, Clear Title and INTEX all have compelling narratives and led by exceptional teams committed to living their story."
Lynes and Woden partner Dan McDonough, Jr. have previous Inc. 5000 experience at Elauwit, where McDonough served as Chairman and Lynes as Vice President of Sales. Elauwit recently exited to Boingo Networks for $28 million; it was their experience there that led them to found Woden in 2014.