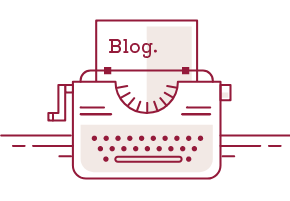 Do what you do best, and 'team-source' the rest
Most business owners get a funny feeling in their gut when the word "outsourcing" is mentioned. And rightly so. There are plenty of examples of outsourcing gone wrong. It's almost become a cliche.
But it's not always the case. In fact, some of the most remarkable business success stories have smart outsourcing — we call it "team-sourcing" — as a principal chapter in their stories.
Consider one of the largest, most innovative companies in the world. When Apple needed to more quickly and carefully develop its life-changing products, it turned to Foxconn. And, as Forbes writes…
Foxconn is contracted by Apple to assemble iPhones in a southern Chinese city, Shenzhen, and Foxconn employs 230,000 workers. The Foxconn campus has banks, supermarkets, bookstores, fire brigades, a police station, a hospital, and many other facilities. It is sometimes referred to as "iPod City."
Apple gets a team — quite an enormous team — with all the capabilities of specializing in manufacturing. So Apple gets to focus on what it does best: the design of awesome products. And a company with about 80,000 employees "team-sources" the assembly of its devices to a company with a total focus on manufacturing and nearly a quarter-million employees.
If Apple can thrive through sourcing out its work, so can you.
When it comes to marketing and advertising, very few business owners are even proficient as the art, much less experts at it. So trying to do it yourself is both a waste of time and a difficult task. The smart business owners choose to find a pro. But simply hiring somebody with a few years of marketing experience isn't much of a step up.
Just like using the right materials for your product can make all the difference, finding the right skill sets to handle your marketing is just as critical. Rather than just get one person, with one set of skills, it makes much more sense to get a team of people with diverse skills. That's why we call it "team-sourcing".
At Woden, you get a team of people with deep understanding of how to craft and amplify the story of your business, using the latest tools. We know how to find your audience and get the right message about you across to them. And we can do it all for less than the cost of one qualified, full-time employee.
Want to see how it all works? Check out this video of Eugene getting real marketing advice.
Give us a call at 844-GO-WODEN or email us at connect@wodenworks.com or visit us at wodenworks.com — and let our team start telling your story.