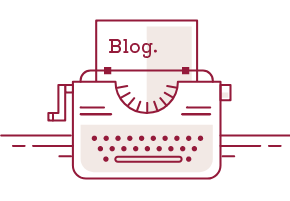 Edit Social Photos Worth Sharing With 6 Free Apps
By Shelby Fisk
Like every great piece of literature, sharable photographs require time and dedication, composition and editing. Adobe Photoshop and other desktop applications are amazing resources that some of the best photo editors rely on, yet there are additional resources that the best social media pros of all skill sets swear by. Free and readily available on your iPhone, here are some of the best photo editing apps.
1. Snapseed
With many editing functions reminiscent of the most beloved Photoshop features, Snapseed allows photographers to edit such things as the vertical perspective of their images. There are also healing and brush tools available for correcting imperfections. One of the most interesting features of this app, however, is selective editing. With this function you can edit the brightness of an object within your photograph – perfect for personalizing your edits. Similarly, you can customize the strengths of all in-app filters.
2. VSCO
The best social accounts have one thing in common – aside from consistent content, consistent colors and editing styles make these accounts visually appealing and refined. VSCO offers free filters and editing options to create a unique visual identity for your social feeds – transferable to any image. VSCO also offers a variety of free and paid preset packages with various filters. Use them for inspiration or to help build the look you're going for on social media.
3. Lens Distortion
Not every image is shot on a sunny day, or a cloudy day for that matter. However, when done well, these elements can be edited into your images. Lens Distortion allows you to add a variety of light, fog, and shimmer effects to photographs. What separates this app is the ability to fine tune, amongst other things, the opacity, brightness, contrast, and saturation of these elements. Additional elements are also available for purchase in this app.
4. Creative Shaper
Some of the most loved, and most shared images are simple – allowing viewers to see themselves within the images. Creative Shaper was created with Instagram users in mind. This app allows you to crop images into a variety of free photo shapes, perfect for this platform. Images with a white background will give your work an ultra modern look. Additional shapes are also available for purchase; however, this app lets you preview the shapes before you buy, so you know exactly what you're getting.
5. Font Candy
Font Candy has some great features for all social networks. Choose which network you plan to post to, then crop your image to the exact size needed for Instagram, Facebook, or Twitter. With Font Candy, you're able to then overlay preset sayings onto your images, or add your own favorite quotes. Any graphic design fan will appreciate that this isn't only a photo-editing app. When you overlay text, you can also edit character and line spacing, text shadows, and the curve of your text.
6. Fotor
Fotor offers the ability to color correct images and adjust everything from highlights to shadows to midtones. Stickers, frames, and pixelate functions add depth to the level of customization. Considered "Photoshop lite" by BBC, this app is extensive, and the best part is great edits are easy to create with the free functions alone. Additional frames, fonts, stickers and more are also available for purchase.
Never has it been simpler to create beautiful images. And with brand advocates willing to share the content they most identify with, there's no excuse for not editing work to the best of your ability. Well-edited images create social feeds that you, your clients, and your company can be proud of. Start with these free apps, and then explore paid applications, and photography technique apps to take your social feeds to the next level.
Shelby Fisk is a Manager at Woden. Whatever your storytelling needs may be, let Woden help. Download our free StoryBlueprint, or send us an email at connect@wodenworks.com to discuss how we can help tell your story.