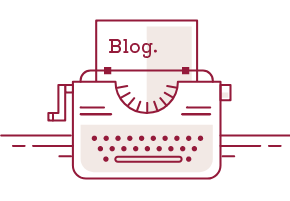 Hitting the Sweet Spot: When to Get Your Story Straight
By Hannah Landers
At the height of the early 2000s American cupcake craze, Crumbs Bake Shop appeared poised to take the cake.
What began in 2003 as a joint venture between a legislative counsel and her entrepreneur husband in New York's Upper West Side had rapidly become a national, publicly-traded business. There was no limit to the gourmet bakery's flavor arsenal—Crumbs boasted 75 different flavors, including the Margarita cupcake with vanilla cake and a lime-flavored cream cheese frosting, and the Cappuccino cupcake, which was filled with the bakery's "signature" coffee cream cheese. Crumbs offered these flavors in packages ranging from the small, one-inch "Taste" cupcake that allowed even the strictest dieter to indulge their sweet tooth, up to the 6.5-inch "Colossal" cupcake that served six.
From Washington D.C. to Beverly Hills, Crumbs offered something for everyone everywhere. By 2010, the typical Crumbs location generated more than $1,000 in annual sales per square foot—on par with McDonald's.
Fast-forward only four years: Crumbs had announced that it would be closing its remaining store locations permanently after its stock plummeted, and CEO and co-founder Jason Bauer had departed. How did such a sweet tale turn sour in such a short time? There's more to blame for Crumbs' fed-up customers than the brand's rapid growth or trendy products. Plenty of organizations have rocketed to success thanks to products that appear to be nothing more than a fad. Rather, Crumbs' failure to establish a clear, compelling brand story from day one rendered it an empty shell once customers had gorged themselves, and the company sputtered out.
The boom and subsequent bust of the cupcake fad seems to be an obvious culprit for Crumbs' downfall. Yet Magnolia Bakery, a few years older than Crumbs, still generates $40 million in annual revenue and has established locations across the U.S. and internationally. Two former Tennessee Titans players recently opened a branch of the Gigi's Cupcake franchise in Texas and instantly became spokespeople in Microsoft's latest commercial. Plus, The Great British Bake Off continues to attract audiences worldwide.
Crumbs co-founder Jason Bauer said it best: "When people stop eating dessert, they'll stop eating cupcakes."
Bite-sized cupcake peddler Baked by Melissa experienced a period of rapid growth comparable to Crumbs' after opening its first retail location in New York City's Union Square in 2010—and is still around to tell the tale. Within only six years, the company was operating 13 retail stores and shipping its miniature goodies nationwide. The company is still thriving today, earning millions of dollars and even spawning a cookbook by founder Melissa Ben-Ishay.
Baked by Melissa built its narrative around Ben-Ishay's personal story and her family ties. After losing her job as an assistant media planner, Ben-Ishay decided to turn her passion for baking into a fulltime gig. An opportune tasting event with a well-known caterer shortly after charting this course set the company on the fast track to success. Even before Ben-Ishay knew that she was launching a business, she had already established the crucial brand story that facilitated her company's growth. Since then, Ben-Ishay has shaped the strategy of her business around this story of the sweetness that comes from creating something memorable with family and friends by one's side.
This story is woven tightly into everything that Baked by Melissa does, from the company's name and logo—which includes the iconic tie-dye cupcake that was once a beloved familial treat—to the design of the company's stores, one of which is decorated with images from Ben-Ishay's personal scrapbook. Ben-Ishay even infuses the brand story into her flavor combinations, choosing those that she associates positively with her childhood experiences.
Crumbs, on the other hand, never bothered to invest in a strategic narrative. Initially, founder Mia Bauer spoke of her desire to launch "a neighborhood bakery" where she could establish relationships with the families in that neighborhood—a statement that could have easily served as the foundation of the Crumbs brand story.
But Crumbs failed to make this message actionable in a meaningful or apparent way. The brand's New York locations were "nondescript," containing a case full of cupcakes and not much else. There was nothing within Crumbs' stores or customer service that made these locations feel like a gathering place for the community, somewhere where the baker knows your name and the names of all of your children. Each new store opening across the U.S. only further highlighted this lack of personality or community connection; the Crumbs store in Los Angeles was virtually indistinguishable from the Crumbs in Philadelphia. The frenzied cupcake craze allowed Crumbs to grow revenues quickly, but after the sugar high wore off, customers saw that Crumbs' brand was simply empty calories, devoid of anything meaningful or sustainable.
While it's true that Crumbs was a family-run bakery from the start, the spark that brought the brand to life didn't stem from a love of baking, but rather an entrepreneurial itch that would be sated had the Bauers opened a shop that sold ice cream, cookies, or any other number of sweet treats. Consumers don't love brands for the purpose of conducting commerce; they evangelize for them because they see them as kindred spirits on the same journey.
Since the organization was rooted in profit over purpose, it was inevitable that Crumbs' baking philosophy would take a sharp veer from Mia Bauer's original homegrown bakeshop. Although she mentioned the nostalgic appeal of eating a cupcake in an interview with New York Family, Bauer's idea of the cupcake as an "individualized dessert that can be specific to your tastes" became the tactic that drove each and every cupcake. This led to the bakery's use of all sorts of flavors, fillings, and decorative touches in an effort to create a cupcake for anyone—something the brand tried to fashion into a brand story of sorts, but ultimately fell short as more and more bakeries specializing in nontraditional flavor pairings and elaborate embellishments popped up. Features and benefits are nothing if not easy to imitate.
Finally, Crumbs tried to hang its chef's hat on the fact that it launched the gourmet cupcake trend, introducing novel flavors and other decorative trappings at a time when the cupcake world was far more black and white (or chocolate and vanilla). This claim, however, is one that is easily refutable—and not very substantial in the first place.
Magnolia Bakery had already been in business for nearly 10 years by the time Crumbs opened its first store. Although Magnolia offers a variety of different confections, the bakery's cupcakes—which rocketed to fame after appearing in an episode of Sex and the City—have always been a mainstay, made in such nontraditional flavors as Snickerdoodle and chocolate hazelnut banana.
But Magnolia didn't build its brand on its status as one of the first gourmet cupcake bakeries. Magnolia has rooted its story in its image as the classic, American bakery, making cakes, cupcakes, and other goodies by hand in small batches to ensure a certain level of quality in each treat. Magnolia carries this message through the nostalgic décor in each store and its variety of classic pastry offerings, from muffins and cookies to pies and cheesecakes. Magnolia invested in the right brand story before opening its doors and infused that story into all the company did before embarking on a 200-location massive expansion.
While any budding business can capitalize on passing trends for quick revenue growth, buzzwords, product fads, and imitation can't make an organization sustainable. What keeps a brand vibrant in perpetuity is the brand story that engenders real connection with customers—and it must be in place before the organization is ready for growth. Strategic narratives shape everything that a business does, from product to marketing strategy to internal culture. Without this essential roadmap, organizations end up with half-baked growth that ends up turning out more bitter than sweet.
Hannah Landers is an associate at Woden. Whatever your storytelling needs may be, Woden can help. Read our extensive guide on how to craft your organization's narrative, or send us an email at connect@wodenworks.com to discuss how we can help tell your story.