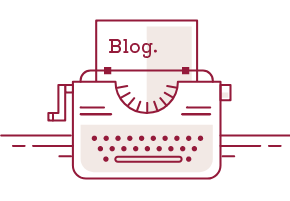 If people don't 'like' your story, does your story even matter?
If a story falls on Facebook, and nobody shares it, does it even make a sound?
That's a bastardization of the old cliche, but it tells an important message: Why bother writing your story if your best prospects won't ever learn of it?
A few weeks ago a post on our blog explained how storytelling isn't just for the Fortune 100. It's for all businesses. We explained that doing it is simple. But that doing it well, however, isn't that easy. Go check it out.
Today's conversation is about what to do once you've written your story.
Back in the old days (well, as recent as just a decade ago), the process of telling your story was easy. You simply bought advertising: billboards, newspapers, magazines, television. That was where your prospects congregated. That's where you had your audience. The conversation was one way, and customers were there ready to hear your story. That, of course, has changed.
Today, there are platforms for every personality — some of which you've probably never even heard of. But everybody knows the household names such as Facebook and Twitter. Those platforms, only in existence in the last decade, are where most of your business prospects congregate now. And if you want to reach your audience, you need to be there, too. But it isn't just about buying ads on the social media platforms. It's about telling your story — repeatedly, in new and interesting ways — so that your customers and prospects help amplify it.
Mat Honan of Wired recently explained it well in an article where he outlines a bit of a social experiment he conducted:
The like and the favorite are the new metrics of success—very literally. Not only are they ego-feeders for the stuff we put online as individuals, but advertisers track their campaigns on Facebook by how often they are liked. A recent New York Times story on a krill oil ad campaign lays bare how much the like matters to advertisers. Liking is an economic act.
Liking is an economic act. Whoa! That's a pretty apt statement. And it means if our stories are going to reach a broader audience, they have to get more likes and shares.
Facebook uses algorithms to decide what shows up in your feed. It isn't just a parade of sequential updates from your friends and the things in which you've expressed an interest. In 2014, the News Feed is a highly-curated presentation, delivered to you by a complicated formula based on the actions you take on the site, and across the web.
It's no accident that items which get more likes and shares get more exposure in Facebook news feeds. And, in the Twitter example, a series of retweets can help you reach a relevant audience that's exponentially larger than your own network. Think about the ALS ice bucket challenge. Do you follow the ALS on Facebook or Twitter? Probably not. But have you seen their ice bucket challenge? Probably. That's the power of doing social networking well.
The moral of the story is that you need to weave your story into the blog posts you write and the items you share on social media in a way that makes others engage with you. That's the real value of social media. Having a lot of followers and fans isn't worth much unless they are out there spreading your story. So, when developing your social media marketing, think about what makes them WANT to share your message first. This way, when YOUR story falls on Facebook, everybody hears it!
Woden helps businesses develop and articulate their unique story — what it is that makes them valuable. We then help broadcast that story in a way that gets attention and interest in today's social-sharing culture, helping get the awareness and understanding that leads to authentic sales and better business. If you'd like help with your story, why not give us a call at 844-GO-WODEN or reach out at connect@wodenworks.com. Or visit our advertising agency Web site.