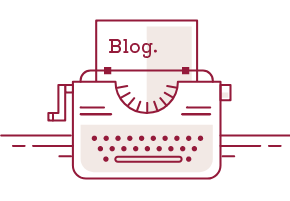 Make your marketing campaign more inspiring with animation
We've been a big fan of explainer videos that tell a story and explain a business using animation. And, as Manroop Takhar writes on Inspirationfeed.com, it's a technique used by some of the most successful companies:
As video grows on the web, more and more brands are taking to video marketing to help them achieve their marketing goals. There are some well known brands which would not have experienced their rate of success if it wasn't for explainer videos.

Take Dropbox, Crazy Egg, or Spotify as examples. All three businesses are based on what would have otherwise been dismissed by many as 'complex' services in their early days. However, all three have now made our technological lives so much easier.

Dropbox went from 0 users to 100+ million users within five years. Much of their marketing success has been attributed to their explainer video which led to a rapid growth in users.

Alongside releasing an excellent explainer video for their service, Dropbox went a step further and offered viewers the additional incentive; the more they shared the video, the more free space they would get in return.

Clever? Yes. Inspiring? Most Certainly!
The animated video — especially short ones that turn the abstract into something concrete — is a wonderful way to explain a product or service. We think the most important element of the video is the story it tells. Takhar agrees:
Many businesses struggle to tell the story of their brand and market their products or services in a manner which genuinely engages their target audience.

In today's competitive market, we are all constantly being bombarded by marketing messages from those who wish to gain our attention.

Therefore, simply getting in front of potential prospects is usually no longer enough.

To make the most of the available opportunities, businesses now more than ever before need to be able to stand out from the crowd and effectively get their voice heard.

This means you being able to connect on an emotional level with your target audiences so that they take the desired actions.

We all know that everybody loves a great story. Hence, one great way to stand out and be heard is to tell a story which inspires your audience.

It can be of your brand, your products or services, your happy customers or associated with other marketing activities such as a competition you will be announcing on your social platforms.
Check out the full story on Inspirationfeed.com.
Woden helps businesses develop and articulate their unique story — what it is that makes them valuable. We even can write and produce an explainer video for you for as little as $2,900 just like the animated explainer video we did for ourselves! If you'd like help with your story, why not give us a call at 844-GO-WODEN or reach out at connect@wodenworks.com. Or visit our advertising agency Web site.