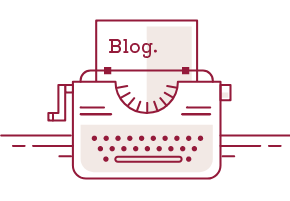 The Hidden Stories Behind 4 Famous Logos
By Mia Jang
Businesses use a variety of advertising methods to attract customers – some obvious and some subtle. Outward facing – a brand's visual identity is one of the most effective ways to appeal to customers. Even though logos consist of only a few colors, the best ones tell stories – defining companies, and encouraging those who resonate most with corporations to share company stories far and wide.
1.FedEx
The FedEx logo has won over 40 awards over the years and was ranked as one of the eight best logos of the last 35 years in the 35th Anniversary American Icon issue of Rolling Stone magazine. With negative space between the "E" and the "X" mimicking the shape of an arrow, the corporate is representing their story of global reach. This is well matched with the corporate's goal.
As the company's story states: "We've assembled an extraordinary portfolio of solutions, from express and freight forwarding to critical inventory logistics, that can solve any global commerce challenge."
2. Adidas
The Adidas logo looks like a mountain, created to represent the obstacles that people often face. Particularly aimed at athletes, this logo's story further iterates the aspirational aim of achievement beyond obstacles.
As the company's story states: "It is not only about faster shoes and fashion statements. Just as a shoe is more than padding and foam, there is more to us than just the product. Everything we do is bound by one simple thought: we strive to help you perform at your best. Your success is our ambition. Your defeat spurs us on to be better."
3. IBM
IBM's logo has a hidden message for the whole world. The white lines passing through imply an equal sign in the lower right corner, representing equality. And the horizontal stripes across the letters suggest productivity, speed, and a dynamic spirit.
As the IBM's value statement states:
"Dedication to every client's success.

Innovation that matters—for our company and the world.

Trust and personal responsibility in all relationships."
4. Citigroup
 The Citigroup logo tells a story of security. By incorporating an arc over the lowercase 't' in Citibank, you can see a red umbrella sheltering and taking care of its trustworthy patrons.
As the company's story states: "Citi's mission is to serve as a trusted partner to our clients by responsibly providing financial services that enable growth and economic progress… We protect people's savings and help them make the purchases – from everyday transactions to buying a home – that improve the quality of their lives."
Great logos share stories at first glance, they also help audiences remember and share company stories. And since they usually get the most attention – logos are a way to stand out in a world filled with overflowing advertisements.
A study conducted by an international team of researchers suggests that people make complex assessments of a company or product based merely on the shape of the logo. Imposing logos, therefore, are no coincidence. When it comes to creating a company logo, it's not just about aesthetic appeal. Logos are an extension of brand stories, and great brand identity cannot be born from half-baked narratives.
Mia Jang is an Intern at Woden. Whatever your storytelling needs may be, let Woden help. Download our free StoryBlueprint, or send us an email at connect@wodenworks.com to discuss how we can help tell your story.