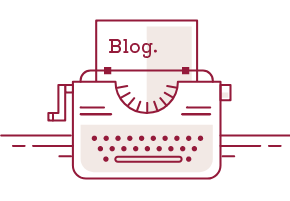 Why Kendrick Lamar Should Be Your Next Marketing Director
For the last two weeks, the music and pop-culture worlds have been abuzz over the release of hip-hop wunderkind Kendrick Lamar's new full length LP, "To Pimp a Butterfly". Late last week, the latest figures confirmed that in addition to being a massive critical achievement, "Butterfly" was also a resounding commercial success.
The album smashed Spotify records and quickly shot to number one on the Billboard charts. Not bad for a guy who's just 27 with only a couple of records under his belt, recording at time when no one buys music anymore.
Business owners and marketers can learn a lot from Kendrick's recent moves. It's unlikely he'll be in need of work anytime soon, but should he decide to quit the rap game for the C-suite, here's a few reasons why Kendrick should be your marketing hire:
He Builds a Good Team
Some 20 producers and artists, including some of the biggest names in the business (Flying Lotus, Dr. Dre, Pharrell) are listed on the production credits for "Butterfly", and the tracks sample from an even wider array of critically acclaimed artists such as The Isley Brothers, Sufjan Stevens, and Fela Kuti. It's a lot to unpack at times, but the end result is a captivating tapestry of sounds that showcases a veritable panoply of musical influencers and tastemakers. Having brought them together in a sound studio outside of LA, Kendrick is able to coax from his team mesmerizing results far greater than the sum of the group's individual parts, and, in the process, has produced a surefire contender for album of the year.
Business owners and marketers would do well to learn from Kendrick's ability to assemble a winning team and lead it to produce extraordinary results.
He Knows How to Make a Splash
If a tree falls in a forest, and no one is around to hear it, does it make a sound? The same question goes for a great album. Fortunately, this was never an issue in the case of "Butterfly". The album was supposed to come out on Monday, March 23, but Kendrick surprised everyone by unceremoniously dropping the record on Spotify a week early. This ensured a captive audience and a rapt national press covering the record. Far from a simple release, the album became an event as critics and fans alike raced to get through it.
All the hype led to the record for most first-day streams on Spotify.
This kind of coverage and uptake would make any marketing director drool, and it illustrates the importance of making a splash. When folks pay attention to your product, sales and profits tend to increase accordingly.

He Tells a Mean Story
We at Woden are huge proponents of storytelling, so it's no surprise that we find a lot to like about Kendric's approach to his albums. While 2011's breakout album "Good Kid, m.A.A.d city" took listeners on a tour of Compton with Kendrick and his friends, "Butterfly" is an exploration of "survivor's guilt" and the burdens of fame. Now that Kendrick is a best-selling superstar, he grapples with this success and the influence it brings.
On the first track, his mentor Dr. Dre counsels that "Anybody can get it, the hard part is keeping it". During the rest of the album, Kendrick struggles to make sense of his new place in the world, and the temptation, guilt, and pride that come along with it. The result is something far more compelling than a collection of random, unrelated songs — no matter how good they might be.
For businesses, your customers don't just buy what you do, they buy why you do it. The stories that Kendrick tells – his why – give his efforts added heft and demands repeat listens. In marketing parlance, this is called engagement, the holy grail of any firm looking to interact with its customers.
No matter your opinion of the actual music, it's tough to deny that Kendrick's process, craft, and showmanship can teach business owners a lot. While none of us here at Woden can flow quite like K-dot, we're pretty good at understanding his genius – on and off the microphone.
If you'd like to "rap" with us a little about your business's current marketing initiatives and learn how they could improvement from Kendrick's example, give us a call today!