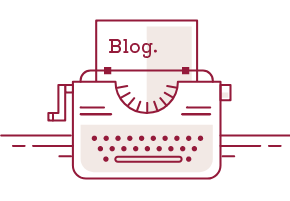 Woden Wins International Marketing Honors
By Mike DeSocio
We at Woden are proud to announce winning Platinum and Gold honors for our work with SoldierStrong and Nooch, respectively. Woden was recognized by the Association of Marketing and Communication Professionals for outstanding storytelling efforts.
Our work for SoldierStrong (formerly SoldierSocks) took Platinum in the Pro Bono category, as Woden helped to tell the story of an organization that helps disabled American patriots get back on their feet when they come home. Woden's work for SoldierStrong focused on social presence, growing Twitter following and engagement significantly, while bolstering an already-strong Facebook audience.
On Twitter, Woden added a strong, curated content component to the self-generated posting. In addition to SoldierStrong-specific content, we included related stories and posts that tied into the message of SoldierStrong — giving service men and women the resources they need to overcome any obstacle.
Woden relied on similar strategies to improve the Facebook presence, which previously used inconsistent and un-scalable posting of content produced at events. We added regularly scheduled, curated content that posted multiple times per week to keep the large audience engaged and interested in the organization's story.
For Nooch, a mobile payments app, our Communications Plan proved Gold Award-worthy in its effectiveness to overcome obstacles in market penetration.
When Nooch engaged Woden, it presented a challenge: not simply to acquire new users, but to create buzz and interest around a new peer-to-peer payments app in a space that already had entrenched competitors (e.g., Venmo, SquareCash). Woden was tasked with differentiating Nooch as a credible and interesting new app that would turn users into evangelists, and edge out the apps that were already dominating their target audience.
Our objectives were broad: Establish Nooch as a leader in the financial technology space in a way that would make user acquisition a logical result. We aimed to turn Nooch into the obvious leader in its space by creating unique, compelling content across various media.
Our solutions to these challenges are outlined in the Communications Plan we created for Nooch. They include social media strategies, a website content refresh, suggestions for using traditional media, and even the groundwork for a "campus rep" program that would engage the target audience of college students. These tactics proved to be extremely successful in the continued growth and success of Nooch.
These awards tell the story of how Woden aptly can tell stories for organizations big and small, and in fields as diverse as veterans affairs and mobile apps. Whether through social presence or communications strategy, Woden is equipped and excited to get to work telling your story.
Mike DeSocio is an Associate at Woden. Whatever your storytelling needs may be, let Woden help. Download our free StoryGuide, or send us an email at connect@wodenworks.com to discuss how we can help tell your story.