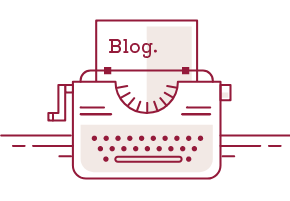 Working Beyond Negativity
By Mary McCool
Imagine trying to build for an architect who will only tell you what the building should not look like. I know a theatre director who is quite talented—but his methods don't match his strengths. For example, he may have a beautiful vision for a particular moment onstage, but when it comes to how he achieves that, the process is as painful as the results are beautiful. Giving feedback and adjustments, this director fits the cliché of the raging egomaniac who only cares about the art—his art—employing a raised voice, belittling, micromanaging, relying on "no" and "don't" as the main means to results. I've witnessed this behavior strip his team of their agency, reducing them to puppets emptily enacting commands. I've seen actors and designers reduced to tears, throwing chairs, and relationships that could have been productive, thwarted and damaged. No one is happy, and the work suffers. Over time, his company has experienced high turnover, diminished critical praise, and stagnated growth.
The scene at your company may not be so dramatic, and perhaps no one is throwing furniture around yet. However, there is a common thread of truth that the culture you build relates directly to the health of your business and even the health of your employees. Studies have shown that leadership directly affects the amount of sick leave taken by employees, as well as their long term health. Employee turnover, productivity, and quality of work are all influenced by your management style, and creating a positive and healthy work culture can reap significant benefits.
There are a lot of buzzwords and advice going around on how to create healthy work culture, from wellness to mindfulness and beyond. Without doing a complete overhaul on your business, here is one simple step you can begin to implement immediately: Avoid speaking in negative terms. By rephrasing your thoughts and framing them with positive language, you can begin a quiet revolution from control to shared responsibility. Changing your language can change outcomes.
As an employer, it's easy—and necessary— to say no to something you don't want. Especially where safety is concerned, "no" can and should be employed, without question. But for employees seeking to be proactive in their work, hearing "no" all the time can be a subtle but powerful block to their work advancing your company's goals. In fact, tests using fMRI scans of the brain show that when a person hears or sees the word NO, stress chemicals flood the brain and interrupt valuable functions such as logic, language processing, and communication.
It's common in the customer service sector (and parenting) to employ positive language techniques to achieve better results and boost morale. Remember, telling a child not to do something is often the best way to ensure that they will do exactly what you don't want. Instead of saying "don't do this", which focuses on a negative outcome, make the effort to rephrase your thought positively. For example, by saying "try this instead" or "be sure to…", you encourage understanding and proactive behavior. If employees understand why they do a certain task a certain way, they can anticipate similar instances in the future and become more effective and productive at their work.
Company culture begins with the bosses, and trickles down the chain of command to every employee. This doesn't mean you have to change your message, but looking more closely and digging into detail on the "why" of your "no" will help you get to the heart of any given issue, and make your employees feel more valued. Avoiding negative sentence construction helps the team share your goals; you're not shutting them out, you're including their creative input within a shared framework. This activates a sense of ownership, and fosters proactive behavior.
No one wants to feel like a drone with the sole function of executing commands—studies have shown that a sense of autonomy at work is one of the biggest factors in determining overall happiness. And when you stop to rephrase a thought about something you don't want, you're faced with clarifying what it is you actually do want, and this exercise is as good for you and the vision of your business as it is for the employees helping you carry it out.
As storytellers, we at Woden understand the power of language, and the impact that word choice has—not only on your message, but on how your brand identity comes through in every aspect of your business. If everyone can take ownership of their role in implementing a unified message, your goals will thrive company-wide. It's a simple practice that when implemented, can reap rich returns.
Mary McCool is an Associate at Woden. Whatever your storytelling needs may be, let Woden help. Download our free Storytelling Blueprint, or send us an email at connect@wodenworks.com to discuss how we can help tell your story.