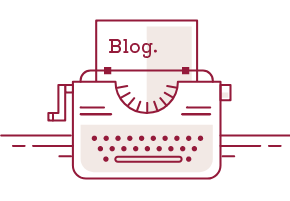 Death by Dollarita: Restaurant Chains in the Millennial Age
By Jacob Schrimpf
Is it too good to be true? Dollaritas returned for the month of April at Applebee's! Touted as the perfect way to "ring in spring and celebrate the return of warmer weather," this $1 mix of tequila and margarita mix on the rocks may mark a final, desperate attempt for the chain to remain afloat following the closure of 99 locations in 2017 and plans to close anywhere from 60 to 80 restaurants in 2018.
The Dollarita first debuted last October, marketed as a celebration of Applebee's Neighborhood Appreciation Month. Despite criticism surrounding a viral video that questioned the quality of this widely celebrated promotion and negative press from frustrated employees, the campaign did jumpstart a rebound in sales for the quickly dwindling chain. And certainly April's promotion must have made a splash: it was extended into May, and quickly joined by "2 Dollar Dos," the brand's special for draft beer that doubled the possibilities for a bargain binge.
Capitalizing on the mass appeal of cheap booze, these specials are just the latest in a long line of food and drink specials aimed at reviving the dying company. But, is this temporary price decrease really a viable strategy for long-term recovery? Or is the Dollarita (or any of Applebee's other, many $1 cocktails) debasing the value of the Applebee's brand in a desperate attempt to grab at young consumers, merely delaying an inevitable decline?
The Dollarita debacle is just one illustration of the major conundrum plaguing most major restaurant chains as they blindly attempt to seduce young customers. The food service industry has noted major changes in dining preferences driven by millennial consumers, but statistical uncertainty has led to confusion across the board as chains flounder in attempts to attract this important group. Some claim that millennials are dining out at lower rates than ever before, prompting a dramatic dip in restaurant sales growth. Others contend that this key demographic dines out more than any other, craving convenience and unique dining experiences to the detriment of their own long-term financial security.
While these claims may appear to be disparate approaches to understanding a community that individually averages almost $3000 a year dining out, they actually work in tandem to shed light on developments in millennial dining preferences.
Millennials may not be frequenting traditional restaurant chains at the same rates as other demographics, but they do not lack for opportunities to spend money on dining. The average millennial eats out, or orders in, five times per week — but rather than heading to Buffalo Wild Wings or Chili's, consumers in this coveted group show preferences for delivery services, coffee bars, local restaurants, snacking, and food that arrives on their table ready for posting on Instagram.
Millennials are vastly different than their peers in other age demographics, but brands' efforts to understand them often lead to gross simplification. Failing to capture the nuances of the millennial viewpoint and lifestyle lead to efforts that at best appear tone-deaf, and at worst, destroy decades of brand equity.
An example of this oversimplification was seen in a widely circulating piece from Time magazine, which suggests that young people's preference towards lavish dining spending habits (specifically the much-maligned avocado toast) may be preventing them from becoming homeowners. This accusatory view, espoused by Australian millionaire Tim Gurner, was met with extreme backlash from millennials. Many felt that Gurner's stance reflected a skewed understanding of millennial spending championed by a group utterly disconnected from the reality of life in their age bracket.
Large restaurant chains adopting similarly stereotyped views have also experienced pushback from frustrated millennials. Experimentally revamping brand strategies has all too often formed lackluster attempts to capture this elusive group and ultimately, undermined core tenets of the brand. Even in the last few weeks IHOP temporarily changed its name to IHOb to promote its burgers, Chipotle just announced its new quesadillas, milkshakes, and more in a move that threatens its simple and fast appeal, and KFC just announced an ironic foray into tofu. While the success of these changes remains uncertain choosing to upend the essence of what makes a chain distinct with half-hearted menu and PR stunts all-too-often proves disastrous.
A major component of these failures is each brand's blatant desire to exploit the coveted diners, without committing to any meaningful change in the brand. Change requires more than drenching your current menu offerings in sriracha, or swapping out a bun for a taco shell or a piece of lettuce. Consumers always see through these obvious ploys. If a brand wants to appeal to a new audience, it must pivot the very core of who they are toward them in a meaningful way.
In 2016 TGI Fridays opened a prototype of a new restaurant model in Corpus Christi, Texas. Despite once achieving ubiquity in the suburban dining landscape matching that of Applebee's, it designed a sleek upgrade to a chain that still resembled the 1965 New York singles bar of its early days. The new-and-improved TGI Fridays featured a juice and coffee bar, grab-and-go meals, Wi-Fi-equipped work spaces, live bands, open-mic nights, trivia, and Apple Pay possibilities. The restaurant even overhauled its menu to distance itself from casual dining and inspire new interest.
Fridays CMO Brian Gies commented on this attempt as a move to be more "millennial-minded," catering to consumer desires for greater flexibility, technological flair, and "fluid social zones." Remarkably, early data suggests that there may be some merit to Fridays' millennial push. As of last year, Fridays was drawing in millennials 250% more effectively than its competitors, with research suggesting that 21-35 year olds were attracted to developments in pricing, beverages, and alcohol, encouraging further action.
TGI Fridays isn't alone in their recognition of the need for wholesale change. In a move towards successfully rebranding for millennial foodies, a restaurant in the Pacific Northwest, recently renamed as North 48, found that clarifying menu offerings, creating a more casual dining environment, updating graphics with bolder colors, developing a strategic social media marketing campaign, transforming décor to craft a warm environment, playing into local identity, and embracing transparency in food sourcing led to a successful rebrand that drew in a much larger population of local millennials. The key takeaway of both experiments is that effective change begins with expressing shared purpose to the millennial diner, and then aligning the entire organization behind that narrative.
Compare these commitments to change to that of Applebee's and their aforementioned Dollarita. Applebee's first made an attempt at "Millennializing its menu" in 2015 through the introduction of kitschy shareables, pub plates, and bar snacks — alongside an array of dishes featuring sweet potatoes, sriracha (see point #3), and new cocktails. These superficial changes kept the underlying brand unchanged, while attempting to add a trendy veneer that came across as a clear impulse grab at young diners, rather than an honestly developed rebrand. The result was disastrous for Applebee's, propelling them into a downward spiral that has yet to stop.
Regular diners were confused by Applebee's move to distance itself from its middle-American roots. But Applebee's also failed to attract millennials – they were uninterested in the pandering façade of an empty rebranding strategy and unconvinced by a menu based entirely on clichés. And the situation may be dire for Applebee's if their primary regrowth strategy centers on discounting booze to right the wrongs of this alienation and regain customers lost to the brand's identity confusion.
In fact, this loss of brand identity may help explain Applebee's recent mixed messaging. In August 2017, Applebee's executives announced that they had altogether given up on millennials. Yet, just two months later they unveiled their Dollarita promotion, a seemingly-blatant attempt to once again capture the demographic that they had just sworn off. Was this a remission of comments just two months ago? Or another attempt at a halfhearted rebrand? Or perhaps one final attempt to rescue the already-sinking ship? Regardless, this disparity between the brand's comments and actions has left many scratching their heads and proved disastrous for the chain.
Restaurant brands are likely to keep struggling with this issue, terrifying management and investors alike. What does it take to attract new, young customers to long-term vitality? It seems that few have cracked the code. Consider this piece from the National Restaurant Association. Located under the "specialty marketing" section of the website (problematic in itself: it implies that millennials are separate from the mainstream market and should be approached as a specialty group), this guide is rank with clichéd expectations that reveal a lack of understanding about people in the millennial age group.
Successes like North 48 and the encouraging results of TGI Fridays' efforts are signs that chains like Applebee's, Ruby Tuesday's, Buffalo Wild Wings, and more could stand to rethink their approach. Simply altering a menu to include flashy buzzwords, adding a coffee bar, or discounting margaritas are not sufficient strategies to deeply inspire consumers. Donald Burns' "10 Commandments of Restaurant Branding" provides a strong lens through which chains should view their ever-evolving brand stories.
When Applebee's altered its menu to draw in millennials, they acted in a way that was inconsistent with their brand story and failed to connect diners to the "why" of their operation. By dropping the prices of their drink specials and rolling out cheap Dollaritas, Applebee's broke Burns' 3rd Commandment and entirely undercut their brand, positioning themselves for inevitable difficulties. To successfully recapture the attention of young consumers without losing the business of loyal families, major restaurant chains must thoughtfully transform their brand stories in a way that accommodates changing preferences but does not devalue the brands they have been cultivating for years.
This process also can become a major source of competitive advantage for restaurant groups, and other consumer chains looking to attract newer, younger buyers. The process of truly understanding one's story, and then aligning the organization behind it, may not be as straightforward as a new product or menu addition, but it has the effect of transforming the brand for the better in the eyes of customers.
Legacy brands of all sizes continue to wrestle with this issue. Wodenworker Lindsay Cottman recently published a piece delving into Coca-Cola's calculated attempt to reclaim millennial consumers through the introduction of new fruity flavors. She notes that young consumers are particularly aware of inauthentic messaging and that attempts to capitalize on convenient trends often prove disastrous. Whether you're Diet Coke, Applebee's, or any other established brand, short-live promotions are just a temporary fix.
So, for now, enjoy as many Dollaritas, 2 Dollar Dos, and $1 cocktails as you can. Without some serious soul-searching and thoughtful brand redevelopment, Applebee's and other major casual-dining chains may not be around much longer to peddle cheap booze and seduce millennials with flashy promotions, the next victims in a long line of companies missing the mark in the millennial market.
Jacob Schrimpf is an associate at Woden. Whatever your storytelling needs may be, let Woden help. Download our free StorytellingBlueprint, or send us an email at connect@wodenworks.com to discuss how we can help tell your story.