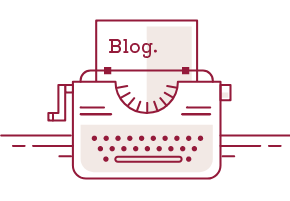 Foosball isn't a Culture
Imitating Google's Employee Perks are No Substitute for Purpose
By Mike Dea
Millennial employees: they're killing industries by the dozens. But at least they're getting some pretty great work perks while they do it.
Workers under 38 years old have become the largest demographic in the U.S. labor market, and the companies of Silicon Valley have provided a template for the wider pool of employers who are trying to attract this talent. Opportunities at firms such as Google are prized for free snacks, game rooms, gym memberships, transportation to and from the workplace, and much more. With the rapturous coverage of these perks, it's common for more traditional employers to assume millennials flock to open positions at these organizations because they offer free massages. This fallacy has sparked an arms race of companies trying to attract top millennial talent through employee benefits that fall increasingly outside the norm.
But, if the key to engaging millennial talent is loading up on more and more freebies around the office, why is the average tenure of a Googler only 1.1 years? People voluntarily abandon a benefits package that includes naps on-the-job and the rest because those perks obscure the reasoning behind why those rec rooms and free meals are there in the first place.
Tech companies offer catered meals and free dry cleaning for a reason: because if your workplace has a gym, a free cafeteria, and childcare, you barely have to leave. These perks draw in candidates enraptured by the lifestyle that comes with a "generous," high-tech firm. But those same talented employees fail to stick around because, at the end the day, foosball isn't a culture.
For the vast majority of firms who either lack Unicorn status or just happen to be based outside the Bay Area, attracting millennial talent isn't a question of ramping up perks in an effort to ape Google. It requires engaging younger talent with the organization's purpose and empowering them to move it forward.
In fact, some studies indicate that the lavish perks tech companies offer have no effect on hiring at all. The reality is that whether an employer perk is effective depends on the company culture it supports. Great cultures are rooted in organizational purpose, which not coincidentally is what those coveted employees value most. Before a firm spends $100,000 on ping-pong tables and concierge services, they need to invest in clearly articulating who they are, why they matter, and most importantly: why should employees devote themselves to advancing that cause?
Canadian sleep lifestyle company (and Woden client) Endy knows exactly why employees should devote themselves to advancing the cause of the company. The company began when one of the founders, Rajen Ruparell, attempted to purchase a mattress online and found the process unnecessarily difficult. He teamed up with co-founder Mike Gettis to start a company singularly focused on ensuring every Canadian can have the great day that only comes from a perfect night's sleep. Their Canadian-focused mission and pursuit of simplifying the buying process is the purpose-driven approach a millennial workforce craves.
The company could have been just another ecommerce mattress company; it experienced enough success to be acquired by Canadian mattress behemoth Sleep Country — the perfect opportunity to just allow Endy to operate as a digital front for its parent company.
Instead, Endy doubled-down on their story — an approach that has allowed the company to attract young, purpose-driven talent where perks-driven employers would least expect it: a Canadian mattress company.
With a clear mission centered on its customers—Canadians looking for a quality night's sleep that doesn't break the bank—Endy has eschewed the flashy workplace that tech companies have. Their Toronto headquarters are the perfect, relaxed reflection of their corporate ethos, and an instance where the "nap room" is completely on-brand. Instead, Endy focuses on building connection within its team through a shared purpose each and every day. It's not about the Endy gear you get as part of a new hire's offer letter; it's about delivering a better night's sleep, and being singularly focused on the products, service and teamwork that delivers it.
Application of this ethos begins with how the company treats its customers. One of the largest points of internal pride are all the changes (product and otherwise) purely driven by feedback from Endy sleepers. In the pursuit of a better night's sleep, it's the sleeper that get the final say. Because the mission is purpose–not profit–driven, internal initiatives such as donating used Endys to charity feel authentic: everyone deserves a great night's sleep.
The result is a team that's not only growing, but retaining talent even through M&A activity, the exact type of thing that might otherwise prompt younger workers to update their resume.
Every company, no matter how big or small, needs a core narrative that aligns all of its operations: culture, just like marketing or product, is one of the primary tools for communicating it. When a company loses sight of its purpose, there's a direct impact on employee retention: competitors can always beat a salary number or add a perk, but a purpose-driven emotional connection between the employee and the company endures.
In a firm who clearly understands their strategic narrative, perks can be added that reinforce and strengthen the company's culture. Slack, for example, makes a point of limiting work to the company's office hours, as these reflect the core narrative of the Slack brand that puts people at the center of its offering, and allows work to happen anywhere. Slack's core values are patience, empathy, and courtesy, and these core values get reflected not just in its employee benefits package, but also in the way it interviews, auditions, and hires its employees. Slack knows its core story starts with working together, and that gets applied to its product, its customers, and its employees equally.
Effective narratives communicate a moral, or universal truth, to their audience. For an organization's narrative, the moral of its story is its purpose: a clear-eyed vision of what it offers the world establish the foundation on which an attractive company culture can be built. Once the company's core narrative has been established, it becomes an empowering tool for employees to advance the culture and mission on their own. And from that, millennial talent will come.
The particular power of establishing the strategic narrative is that it offers a cultural framework for companies without the inherent advantages of Google — such as a Canadian mattress company. It is a strategy that also works in traditional, staid firms, such as financial company Charles Schwab. Schwab's high employee retention rate comes from living its story. Rather than offering absurd perks, Schwab has focused its culture around the same financial security it provides its clients. These perks do more than ensure happiness: they reinforce the company purpose through team experience, and help management be more confident in how that purpose is delivered externally. Charles Schwab doesn't pretend to be a tech company by offering free gym memberships, but provides its employees with a benefits package that's reflective of what the company's purpose in this world is.
Sinking some money into a new pool table or an espresso machine seems like a quick (if expensive) fix to the millennial talent problem, but the reality is that purpose and meaning in one's professional life are far more attractive than having an arcade at the office. Defining that purpose clearly, and aligning the culture behind it, is a deeper challenge — but its impact is far more enduring than that week's high score in Galaga.
Companies that lack this clarity of purpose will damage their ability to attract top-talent in offering the wrong perks. And, if those perks are all that connect the employee to the brand, it means they're liable to leave as soon as a better benefits package is offered elsewhere. Only connection to the brand's story is resilient against competitive offers.
There will always be another company with a larger budget offering higher salaries and better pet insurance, but every company has a unique story that defines its purpose. Investing in it, rather than focusing on the newest "cool" perk to catch millennial attention is the only effective way companies can match the financial competition of firms like Google and Facebook. Instead of investing precious resources convincing millennials what they'd get out of working at a company, invest those resources in clearly defining a purpose-driven narrative that makes others want to join the cause.
Or you could throw a couple of ping pong tables next to the water cooler. It seems to be working well for Google.
Mike Dea is an associate at Woden. Whatever your storytelling needs may be, Woden can help. Read our extensive guide on how to craft your organization's narrative, or send us an email at connect@wodenworks.com to discuss how we can help tell your story.