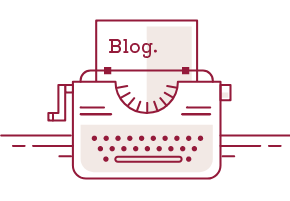 Seeing is Believing: When Contemporary Aesthetics Are Valued Over Timeless Storytelling
By Zachary Vickers
When the Metropolitan Museum of Art revealed its new logo in 2016, Justin Davidson, New York magazine's classical music and architecture critic, called it a "bus crash."
Designed by London-based Wolff Olins, the new logo replaced one the Met had been using on every admission button since 1971, a derivative of a 1509 woodcut in the Met's collection. The design embodied the Met story, as it was evocative of the soul of the museum, illuminating a love of art, architecture, and history.
According to Davidson, the iconic logo managed to represent "the museum's great hall," "a diagram of a Raphael composition," "the proportional geometries of Leonardo's Vitruvian Man." "ionic columns," and "a medieval illuminated manuscript" all at once.
However, the new, hand-drawn logo is the opposite of the former. Rallying around the museum's colloquial name, "The Met," used by both locals and tourists, the new logo has the two words in all capitals, on top of each other, with the letters merged together. The new logo was an attempt to express connectivity, relevancy and modernity, but it fails to capture the museum's authentic story.
A brand's logo should be considered an avatar—it's meant to convey the soul, and the strategic message of the brand, not just its corporate ideals. Whereas the old logo superbly represented the "why" of the Met, its new iteration goes all-in on a narrower, tactical "what" objective—to strengthen accessibility both for the visitor experience and to its broad collection.
Every company wants to expand its audience. But to build a brand around today's popular aesthetic and trends of relevancy is short-sighted. Those brands who invest in a timeless story will endure more seamlessly, and such brands use their visual identity to reiterate "why" the brand is invaluable.
Arts and cultural institutions all struggle with the challenge of visitors feeling intimidated and overwhelmed, and disconnected to ancient cultures due to a lack of apparent relevancy to their lives today. Visitors may even feel unwanted — there can be a perception that cultural institutions are merely for those with an existing deep knowledge of art, and that they are not a place for socializing, exploration, or entertainment.
Although the Met seeks to be more accessible, that's not the core of who the Met is. As one of the world's most revered, significant cultural institutions, the Met contains collections too vast for even the most dedicated scholar to truly appreciate. The authentic story of the Met is one as complex and daunting as humanity itself; where the museum excels as a mentor is by curating and displaying art in ways that make it viewable by anyone who seeks out such experiences.
Consider this against the Met's former logo. By anchoring the museum's visual identity in a collection object itself, and evoking additional meanings of art and history, the Met immediately confronted this challenge in an authentic way. The former logo communicated the Met's story well, inspired an emotional reaction, and more importantly "felt" like the Met. The new logo is one among several changes the Met is undergoing, and while it may feel relevant today, enduring brands think in broader horizons than the next quarter.
Author Joan Didion once famously said, "We tell ourselves stories in order to live." But we don't just tell them to live, we tell them to justify that very existence. We are forever in search of our "why." Stories have bound us since before the wheel, or fire. In fact, fire became a communal opportunity to tell stories. Because we want to live, we want to feel alive (empowered), and to do that we want to be connected—whether to a moral, an idea, or each other. Amongst the Agta people, for example, levels of cooperation were higher in camps with a greater proportion of skilled storytellers. But a brand's logo should not be the story, but an extension of the story, and in service of it. A logo doesn't define a company, a company defines its logo.
Take Tropicana: when PepsiCo overhauled the design of one of its flagship products in 2009, consumers were surprised and appalled to see a sleek new carton that lacked its symbolic orange with a straw. Comments ranged from "ugly" to "stupid" to "a generic bargain brand" to "Do any of these package-design people actually shop for orange juice?"
Tropicana's new design did indeed offer its product a more modern and simplified look, but this sacrificed story for pure aesthetics. Tropicana had positioned itself as the all-natural, fresh, healthy, and delicious juice — in stark contrast to other, from-concentrate, artificial, and preservative-based juices. The straw-in-the-orange logo told a powerful and straight-from-the-source story. But the new visual identity suddenly made Tropicana look like every other orange juice; catching up with the times cost them their image as the leader in freshness. Not surprisingly, after a month of outcry and a 20 percent drop in sales, PepsiCo reversed course, and announced it would resurrect the old logo.
But there are companies that have successfully visually rebranded by asking themselves: how can we tell our story better through our design? Fandango is a great example, who redid their logo in 2014. Why would a company commission a redesign so soon after recording its best year to-date? Because they saw room to more clearly articulate their essential "why."
By taking the former "F" logo and designing the other half of the ticket in solid orange, this sudden negative space now forms a second, inverted "F" — a pleasant surprise for unsuspecting consumers. Additionally, these two "Fs" are literally linked, like a handshake, conveying Fandango's story to help "[more than 36 million moviegoers] discover, buy tickets and share their passion for movies in a more engaging and interactive way."
The new logo more clearly articulates Fandango's essential narrative by drawing in consumers to that hidden "F," thereby reiterating that Fandango "informs, inspires and enhances the movie experience through fan engagement in the theater, at home, online … wherever and whenever."
FedEx is another great example of when a logo more quickly (no pun intended) gets to the heart of their story. Does anyone even recall that FedEx stands for Federal Express? While their old logo reiterated quickness through the italicized "ss" in "Express," such an emphatic touch only draws attention to the "what" of the old Federal Express—quick service.
Now, weigh that against the new logo: simplified, yet still acknowledging quick and efficient service just more subtly through its abbreviated name (we're so quick we don't even have time to say "Federal Express.") But what really shines through is FedEx's story. Hidden in the negative space between the "E" and "X" you'll see an arrow pointing forward. Not to mention "FedEx" itself — based on "Univers" and "Futura" fonts— emphasizes the company's story to "connect people and possibilities" and to "[connect] people with goods, services and ideas [that] create opportunities and improve[s] lives. At FedEx, we believe that a connected world is a better world, and that belief guides everything we do." While speedy and efficient service are important values of "what" FedEx offers, they are not "why" FedEx exists.
Then there's IBM, who has used a logo that has remained relatively unchanged since 1947, standing tall with its three simple, capital letters. Over the years, the letters were given the treatment of the horizontal stripes to suggest "speed and dynamism," but could also be a subtle gesture to their history — the lines are reminiscent of the old dot matrix and line printers. In their classic blue, they could also indicate latitudinal lines that stretch around the world, again harkening back to the "I," their international presence. Combined, these subtle tweaks never drastically changed the logo, because IBM invested in a bold mark that represents their story. As the CEO of IBM, Virginia Rometty, says, "We remain dedicated to leading the world into a more prosperous and progressive future."
For many companies, to "rebrand" is to visually refresh everything. But a visual brand is more than a logo; it's also a feeling. And that feeling is generated from people's understanding of that company's story — a story that doesn't just strengthen brand loyalty, but also turns consumers into advocates of that brand. The brand is merely a filter through which the story should pass. If a company's visual identity takes precedence, then the "why" of a company will be compromised. Because when that visual brand is inevitably rebranded again, its identity will seemingly again change, too.
Visual brands come and go, but good stories endure. Great logos are more than visually appealing: they serve as icons to tell the brand's story with nary a word. A logo should be in service of the company's story, not the other way around. The Met should anchor its logo in its story in order to convey its timeless narrative to millions around the world. By returning to a collection object, for example — one with multiple interpretations that celebrates its 145-year history and diverse collection — and then simplifying it, the museum will gesture toward accessibility through modernity while remaining rooted in its "why": to offer a world of complex art in a place that everyone can appreciate and enjoy.
Zachary Vickers is an associate at Woden. Whatever your storytelling needs may be, Woden can help. Read our extensive guide on how to craft your organization's narrative, or send us an email at connect@wodenworks.com to discuss how we can help tell your story.