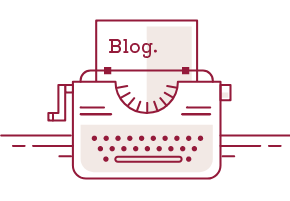 Beyond the Branch
Retail Finance Finds New Ways to Drive Deposits
By Mike Dea
At the intersection of Philadelphia's 17th and Walnut streets, there's a café where people can find a cup of coffee, a locally-sourced pastry, and a coworking space — or discuss their financial goals with a money coach provided by Capital One. The opening of Capital One Cafés has been interpreted differently, but the dominant analysis of the bank's decision to open these establishments is to effectively market to millennials via the stereotyped trappings of "what millennials want:" local fare, single-source coffee, and a space to pursue their passions — all at no charge. This, the theory goes, will ensure Capital One is the banking institution of choice for this demographic.
Business Insider scoffed at the move in a 2017 article — despite acknowledging that millennials represent a growing share of the workforce, and that Capital One is providing the trappings that conventional wisdom says millennials want. Of course, the article focuses on the surface of the café initiative as the most attractive part of Capital One to millennials, rather than the fact that Capital One has a robust online interface that works well in a demographic increasingly pursuing quick-and-easy modes of conducting banking transactions via Wi-Fi connections.
So why is a bank with a strong digital interface opening a brick-and-mortar café and stocking it with bait designed to capture a millennial's attention?
Capital One's unique approach is rooted in the same challenge facing many traditional banking brands: the millennial generation is slated to become the largest share of the retail banking market, with a 2014 report from BBVA noting that millennials already comprise 25 percent of individuals with a transactional account. By 2050, the millennial cohort are likely to make up more than 21 percent of the total population of the United States, making it likely their share of the market will grow. With this size comes influence over economic forces, and no brand wants to be losing out to avocado toast the way homeownership, napkins, and Applebees  have in recent years.
The problem with analyses like Business Insider's is that it takes more than locally-sourced pastries and free coffee during happy hours to attract millennials to become account holders. Marketing can only take a company so far, and Capital One understands this; rather than rely on the "tried-and-true," yet simultaneously obsolete banking practices, they are finding ways of acting out their brand narrative authentically, a move that pays dividends among all demographics.
Writing off the café at 17th and Walnut (and its peers) as nothing more than a marketing campaign does Capital One injustice. The bank already provides everything millennials want in a financial institution, according to a FICO report from 2014: a digitized approach that allows transactions to be managed from any device at any point in time, with the speed and convenience a traditional branch lacks. Taking the literature and established norms of retail banking at face-value, Capital One has already made an offer millennials cannot refuse.   
Capital One's café initiative shows a bank attempting to innovate in a vertical where conservative approaches have thrived in the past. With traditional branch networks becoming obsolete in the shift towards digital banking, retail banks need new ways of connecting to their communities, and the Capital One Café has provided a way to do that.
This method does come with a cost. ING Direct once had a similar concept for their branches, and some experts have even been critical of Capital One's investment in what can be characterized as a "dead delivery channel." However, to be so quick to criticize represents a deep cynicism about the ability of retail finance institutions to innovate and the depth of the experts' disconnection from the demographics they are attempting to serve.
If the cynical interpretation that Capital One Cafes are merely a marketing ploy for millennials were correct, it's unlikely they would be successful. Millennials in particular value authenticity in brands above all else — and cloying attempts to win them over often do brands more harm than good. Such a significant move has a stronger imperative than marketing or generating new ways of subsidizing small and medium businesses in the community: Capital One is finding new, experiential ways to connect customers with their brand story.
Capital One's brand story is defined by investing in communities and their clients. This isn't unique to them, and most banks have initiatives that mirror this. What differentiates Capital One's story from the many other voices of the financial sector can be boiled down to simplifying the banking experience so that someone can spend less time worrying about money and more time living their life.
Millennials have come of financial age in a time where there are many different ways by which one can manage their money, making it difficult for banks to not only differentiate from one another, but also from the myriad of new financial services available. Wodenworker Lindsay Cottman has discussed the challenges of inspiring the type of trust that banking institutions once commanded in a more skeptical millennial audience. A more authentic approach to engaging with customers is needed by financial brands, and emphasizing the personality of the organization over the benefits and features it provides creates an emotional connection audiences value.
Capital One Cafés offer a way for the bank to illustrate their story that is more direct and genuine than a marketing campaign. Visitors to the cafes are part of an experience with the brand: they are literally immersed in the environment Capital One creates for them. This allows the brand to signal what it values without resorting to marketing copy: inviting coworking spaces with no time limits doesn't just create foot traffic, they signal embrace and acceptance of the new economy. Given the explicit connection between work and banking, it sends a strong signal of trust that Capital One can leverage to create a deposit relationship.
Capital One could easily charge a fee for the use of its spaces, which include roundtables, charging stations, and private rooms, but instead it offers them for free to anyone who chooses to visit. Far from limiting the such spaces to Capital One account holders, no pressure is asserted on a visitor at any point to apply for an account.
Instead, Capital One provides what it believes the community needs in abundance to make their experience easy and enjoyable: access to ATMs, Peet's coffee and local pastries for sale, outlets to charge a phone or laptop, free money coaching, and ambassadors on hand to help with any basic retail banking questions one may have. A visitor can receive help in setting up a Capital One account, of course, but the focus of the café is to assist the millennial community through an improved version of a coffee shop that anyone can visit, regardless of whether or they are looking for a new bank account.
Capital One is far from the only bank that espouses concern for customer and community wellbeing; at the same, previously mentioned corner where the café is located in Philadelphia, there are also branches for both Citizens and Chase Banks, both of which have great offerings for financial tools and espouse the ideal of investing in the communities they serve. Citizens Bank even ran an advertising campaign attempting to make their bankers seem more personable by telling viewers to "Ask a Citizen," and campaigns like these might have been sufficient for older generations (even Capital One ran its own memorable campaigns where Samuel L. Jackson asking "What's in your wallet?") but neither campaigns like this, nor a website notice of what banks are investing in communities changes the actual experience of interacting with the brand. These approaches fail to deliver on the promise of its bankers consisting of everyday men and women; traditional branches are filled with professionally attired people waiting to answer the petitions of their account holders. This disconnect between what a brand says and does is particularly acute in retail banking — and can destroy the trust account holders have in the institution.
Capital One makes good on the promise of its brand story: by putting the customers they serve at the core of their narrative, and empowering them to pursue their preferred financial future in a way that is consistent with their own life, and doesn't require Capital One by necessity. This focus on the customer before the features, benefits, and bottom line of Capital One tells their story in a way that's not only compelling, but truly authentic.
And, when that story is experienced over a hot cup of coffee, there's no telling who might become the newest Capital One account holder.
Mike Dea is an associate at Woden. Whatever your storytelling needs may be, Woden can help. Read our extensive guide on how to craft your organization's narrative, or send us an email at connect@wodenworks.com to discuss how we can help tell your story.