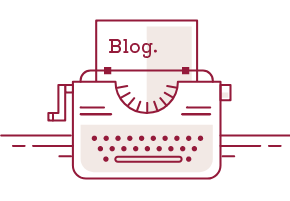 Bull not Bear: The Economy of Six-Second Brand Stories
By Zachary Vickers
Every second counts in the battle for a customer's attention. Although Internet users are consuming video at ever-increasing rates, 90 percent of people skip past "pre-rolls:" the short ads that come before the main content, and can be skipped after a certain amount of time. Brands are being issued a new challenge: craft a compelling message in a few seconds, or cast your investment to the Internet ad-equivalent of the recycle bin.
Adweek reports that unskippable six-second pre-rolls are seen as 27 percent very effective and 54 percent effective. With attention fleeting and audiences programmed to focus on the pre-roll countdown in anticipation of clicking the "Skip Ad" button, brands have developed a new storytelling format: the six-second story.
Just like Ernest Hemingway's famous six-word short story, it's possible to both say and evoke a tremendous amount in precious little time. Six-second "bumper ads" were revealed by YouTube in 2016, to prove that an emotional story could be concise and compelling. Brands like Bounce, Hefty, and Under Armour have adopted this structure to surprising success — 90 percent of bumper campaigns boosted ad recall by some 30 percent. A great format is only half the battle. Brands are now challenged to convey their brand story in such a brief space.
By following Joseph Campbell's Hero's Journey in this economical format, brands can create six-second bumper ads that resonate emotionally with their audiences. And, like all great stories across time and cultures, they must convey a broken world that the ad viewer identifies with, one whose pain points continue to plague him or her. But this format requires extreme precision and attention — it's not an abridgement of the narrative arc, but a compression. Those brands that take the easy route and abridge their story lose the emotion that makes stories timeless. Those brands that compress the narrative arc — focusing on the economy of language and imagery that multi-tasks through double-meanings and subtext — are able to deliver a full arc to audiences so emotionally compelling they resonate beyond their six seconds.
"Like with all storytelling, I [want] to start with something relatable," says six-second filmmaker Alexander Engel. "That's always important, but here, especially so. [W]hen your audience can relate, they'll project their own experience into the piece — filling in the blanks and giving you freedom to move more quickly through your narrative."
The Gorilla Glue Company managed to fully deliver the arc of the hero's journey in only six seconds — resulting in an incredible ad that ranks in the top five of YouTube's best bumper ads.
While the narration describes Gorilla Tape (the magical gift), "…double-thick adhesive with a rugged outer-shell, for the toughest jobs on planet earth," the span of six seconds is filled with the broken world (a man in the woods, his hike interrupted with a damaged shoe), a mentor (a literal gorilla representing the Gorilla Glue Company), and the mended world (the Gorilla Tape has literally mended the hiking shoe, wrapping the toe, and is so durable the tape can be walked on). In these six seconds, the Gorilla Glue Company has also spoken directly to their core audience in a relatable and authentic scenario: outdoorsy, rugged consumers who need a reliable tool to get the toughest jobs done right, the first and only time.
Most narratives using the hero's journey are fairly linear. By playing fast-and-loose with the format, while hewing closely to its conventions, Gorilla Glue was able to both leverage the most powerful storytelling structure, and in the engaging six-second format.
"The Gorilla Glue story is simple," says Lauren Connley, Senior Director of Creative at The Gorilla Glue Company. "Something is broken and needs to be fixed. Then Gorilla shows up with the solution. This moment of consumer need is relatable, common, and visual, so we really don't need a long format to set it up…Think about the problem consumers are facing and how you can help them tackle it. Then tell that story as simply as possible."
Brand missteps often begin by being caught up in a specific visual, without investing in the narrative structure around it, as in this Scholl ActivGel™ bumper ad. The six seconds begin with the "what" and "how" of the ActivGel™ insert, its features and benefits. Significant research shows that customers are initially drawn in not by product features, but by shared purpose — meaning Scholl viewers already likely have their cursor hovering on the "Skip Ad" button.
Viewers are then shown a man in dress shoes bouncing comfortably on a sidewalk covered in a giant, imaginary Scholl insert. This commercial fails to establish a broken world that viewers can relate to — the key "setting of the story" in a hero's journey. By only portraying a happy man, one never portrayed with a problem, Scholl neglects to communicate his journey, and catharsis, which gives great storytelling the tension that draws in audiences.
"The core of every good story is change," says Tony Xie, Associate Broadcast Producer at Droga5, "a square becomes a circle; a character learns about herself; a landscape shifts. Six seconds is a limited time frame to show that transformation…"
Airbnb simultaneously shows and tells transformation. In one six-second ad, a mother and children joyfully make pizza in a kitchen as the mother's voiceover says, "We went on vacation loving delivery, but we left loving homemade." In another ad, a boy jumps happily into a pool while the mother's voiceover says, "We went on vacation with a toe-dipper, and left with a cannonballer." Both of these ads end with the same tagline: "Book your family home now."
What Airbnb has successfully done is establish the broken world — the family "before." In the second half of each narration, in juxtaposition with the images, we see the mended world, families changed for the better. Airbnb has positioned themselves as a mentor who enables that change: empowering their clients to make home-away-from-homes, ones where these families can grow and connect. These short stories are hero-focused, and contain change facilitated by Airbnb — while appropriately positioning themselves as a catalyst, not the driver.
And, unlike Scholl, they clearly articulate the "why" of Airbnb, or the moral of their brand story — an emotional narrative of togetherness. In no way does Airbnb explain the "what" (a hospitality service) or the "how" (a web or app booking system), because Airbnb knows that these two things don't book reservations. Reservations are the result of a relatable and compelling story that has inspired consumers.
Mark Twain famously said, "I didn't have time to write a short letter, so I wrote a long one instead." There is a longstanding conversation among writers about the challenges of the novel versus those of the short story, further elucidate by Henry David Thoreau:  "Not that the story need be long, but it will take a long while to make it short." Novels, while marathons of patience and endurance, are more narratively forgiving. Short stories require a level of compression, precision, subtext, and emotional/narrative ambiguity and ambidexterity in order to fully articulate an affecting novelistic world in a fraction of the space. And, most importantly, they must clearly understand the message they seek to convey, and communicate it quickly. The challenge for brands is no different — the more succinct the format of their message is, the more challenging it is to convey something meaningful.
The only brands that can do this effectively — and most affectingly —are those that know the moral of their story inside and out. Telling a compelling, compressed marketing message requires a clearly articulated strategic story for the brand, and internal alignment behind how to tell that.
Brands who know their stories well understand that they don't need more than six seconds to create a complete hyper-narrative that speaks to their audience. As F. Scott Fitzgerald notes: "Find the key emotion; this may be all you need know to find your short story."
Zachary Vickers is an associate at Woden. Whatever your storytelling needs may be, Woden can help. Read our extensive guide on how to craft your organization's narrative, or send us an email at connect@wodenworks.com to discuss how we can help tell your story.