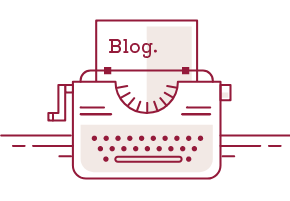 Defying Disruption
The Limits of Industries Resistant to Change
By Hannah Landers
The white dress. The flowers. An inevitable choice between chicken or fish. The months of stressed out planning and coordination. Whether this year or fifty years ago, there isn't much that's changed about planning or attending a wedding. Sure, trends have come and gone—those who attended weddings with special, couples-themed hashtags, flower-crowned brides, or succulent-based arrangements understand this better than most—but the core elements of the American wedding have remained largely unchanged. But not for lacking of trying.
The average wedding costs around $38 thousand, and that adds up to annual wedding spending of $72 billion in the U.S. alone. When it comes to trading vows, cutting cake, and jetting off on a honeymoon, couples are willing to pay big for the day of their dreams. No surprise, a bevy of startups seek to to turn those dreams into a reality, using technology and creative thinking to put a modern spin on traditional ceremonies in an attempt to lower stress levels for all involved, from wedding guests to the happy couple.
And yet, startups aiming to disrupt this enormous, entrenched, traditional industry have been largely unsuccessful, even though it appears a prime target for disruption. Loverly, for example, raised millions on the promise to "put the capabilities of a wedding planner right in your pocket" with a concierge app and other digital planning services, but failed to maintain the fundraising momentum necessary for success. The site now exists as a wedding-focused blog and no-charge planning resource. Vow To Be Chic, a web-based service to rent bridesmaid dresses founded on the idea of "bring[ing] the wedding industry into the 21st century," went from $10 million in funding to ceasing operations in the span of only four months.
What these and other doomed would-be wedding innovators failed to take into account was that some industries simply cannot be disrupted in the same way that a brand such as Uber has rocked the transportation industry, or that Airbnb has with vacationing. With deep roots in historic and religious tradition, the wedding industry—as commercialized as it may have become—is resistant to the cutting edge, futuristic connotations that industry disruptors herald. True disruption requires not only innovation, but an established sense of what cannot change, and anchoring any advances on those key cornerstones of the industry.
When Vow To Be Chic first launched in 2015, CEO Kelsey Doorey felt she had a firm understanding of the problem facing the many women who had been asked to be part of a friend's, sister's, mother's, or other relative's special day.
"I've been a bridesmaid many times and so I knew the pain point, and [the bridal industry] was one that was ripe for disruption," she told The Knot in 2018.
The industry's key players certainly reflected that need for transformation. Amidst the proliferation of smaller boutiques and purely online dress outfitters, bridal behemoth David's Bridal filed for bankruptcy in 2017 (though the brand has since bounced back with a new structure and increased emphasis on customer experience). Even smaller, seemingly stalwart bridal brands, such as Alfred Angelo Bridal, which had locations across the U.S. as well as a robust wholesale business, succumbed to bankruptcy and closures.
Doorey observed that rather than coordinating schedules for an entire bridal party to settle on a single bridesmaid dress at a brick-and-mortar shop, women were increasingly looking to save that time and make their budgets go further—especially for a dress that many will wear once, then toss in the back of their closets. Vow To Be Chic was founded on those ideas of increased efficiency and affordability.
"That was really our goal, to help brides and bridesmaids save time and save money," she said in the same interview with The Knot.
Vow To Be Chic allowed bridesmaids to rent their dresses for the big day and then return them via mail to be dry cleaned and rented by another bridal party, instead of compelling bridesmaids to shell out hundreds of dollars for a more traditional gown that required hours of searching and fittings. The ease and affordability that men have enjoyed in renting wedding-ready tuxedos would be accessible for women's wedding-wear, too.
However, an increasing number of bridal parties (up to 63 percent in 2018—the year Vow To Be Chic shuttered) opted to wear different dresses, giving many bridesmaids looser guidelines to follow; if price and ease of purchase were the only thing on a bridesmaid's mind, she could look to any number of sites—including the immensely successful Rent the Runway, which launched its own wedding-specific rental service around the time Vow To Be Chic closed—for the perfect gown. While Vow To Be Chic was certainly a quick, affordable option for bridesmaids, it was far from disruptive: merely an incremental improvement that was not able to live up to its promise.
Vow To Be Chic was able to correctly diagnose the elements of the wedding industry that required change: the high markups and hassle of carting an entire bridal party to one location, and asking them all to seek out and try on dress after dress until everyone settles on a winner. However, the brand failed to recognize the experience of discovering the perfect gown, one that will make the wearer look and feel beautiful, and complement the bride on her once-in-a-lifetime day. Absent that experience, little set Vow To Be Chic apart beyond features and benefits that were better delivered by other players, leading to its demise.
As Union Station, another wedding rental company that has since pivoted to solely selling dresses online, discovered, that moment of seeing the dress in person is when a bridal party truly enjoys the experience of dress shopping, and appreciates new advancements capable of upending the way the industry has functioned in the past.
"You get the dress right before the wedding; oftentimes, somebody needs alterations," said founder Corie Hardee in an interview with Vox. Those looking for a disruptive experience seem to be looking to buy, not rent. Floravere, another women's wedding-wear startup, took the lessons of both Vow To Be Chic and Union Station to heart, but with a different angle.
"Fashion in particular sort of cuts out all of these different populations that are not represented in the brand, and we felt like that was really important to us," said Floravere cofounder Molly Kang said of the firm in an interview with NowThis News. "And we're both also Asian American, so in terms of diversity, we always wanted to make sure that felt like it was part of the brand from day one."
In shopping for her wedding dress after getting engaged, Kang and cofounder Denise Jin realized that many wedding dresses weren't compatible with the average woman's body; stores often only carry sample sizes, which run small to begin with.
"The whole thing just felt really uncomfortable and really outdated—just not the kind of experience that you think wedding dress shopping is going to be," Jin said in the same NowThis interview. Floravere recognized that for disruption to occur, it need to be based in that in-person experience.
A New York Times story on bigger brides from as recently as spring 2018 covered women who had been photoshopped to look thinner in engagement photos and others who had been squeezed into a tiny sized dress in order to get an idea of what it might look like. Writing for Glamour, one plus-sized bride not only registered her disappointment at the limited range of sample sizes ("…you might be pleasantly surprised at how much you like a dress when you can actually put it on," she writes.), but also expressed her outrage at the $100 to $200 fees that many designers charge for dress sizes 14 and above (research has indicated that 68 percent of American women wear a size 14 and up).
Floravere offers different styles of affordable, designer gowns up to size 30—and, later, diversifying its sample sizes to include those beyond a size 12—directly addressing a broken, outdated piece of the overall wedding industry. Brides select their dress (or dresses) conveniently online, then greet their stylist at one of the brand's nine locations across the U.S. for a personalized wedding dress boutique experience.
Floravere also recognized the aspects of the wedding dress shopping process that couldn't change—the things that make it truly magical when a bride finds her dream dress. Wedding dress shopping is often a time-consuming, collaborative, and hands-on process for a reason: On the day when all eyes will be on her, a bride wants to ensure that she chooses the perfect dress, no matter how many styles she has to browse or suggestions she needs to wade through from both stylists and loved ones.
This process usually starts online, but it's rarely smooth sailing once brides hit the racks: While it's easy enough to pinpoint the perfect gown on Pintrest, finding that same dress in-person can be impossible. By allowing brides to select the dresses they'd like to try, and actually providing them in the correct sample sizes, but without eliminating that magical, in-person dress-up session that's so integral to knowing which dress is "the one," Floravere has been one of the few wedding innovators who has successfully achieved disruption—precisely because it knew what not to change. The brand preserved the sanctity of tradition, while making the dress shopping experience more affordable, inclusive, and easier.
Convincing any industry to completely change the way it has been operating for years, no matter how outdated or inefficient that industry may look on the outside, requires perfect alignment of product and purpose. But in certain industries, those promises of innovation can only take a brand so far; customer attitudes, personal connections and emotional attachment to existing experiences must be respected as part of the disruption process. The wedding industry illustrates the boundaries that brands must work within to achieve the adoption that validates their disruption. After all, the more an industry changes and improves, the more the foundational components of experience mean—and the more tightly customers hold to them.
Hannah is an associate at Woden. Whatever your storytelling needs may be, Woden can help. Read our extensive guide on how to craft your organization's narrative, or send us an email at connect@wodenworks.com to discuss how we can help tell your story.