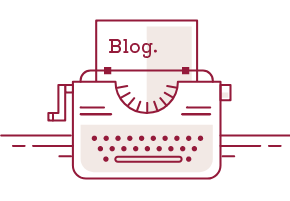 Earn Your Lightsaber
A brand must be more than the sum of its partnerships
By Jeromey Lloyd
Who wouldn't want a lightsaber? Most brands would. But a Jedi would be the first to tell them: the ability to wield that kind of power takes an inner strength. And many organizations lack the fortitude to make the best use of such a partnership.
Effective partnerships enhance a brand's own story. In too many instances it replaces it wholesale; a brand must know how to stand on its own before it can truly leverage the power of another.
The appeal of these partnerships, even at the risk of one's own brand, is obvious: a deal with Star Wars, Harry Potter, or any other mega intellectual property comes with a ready-made fanbase eager to spend. Some organizations have built their long-term growth strategies around these relationships, ceding a sizable portion of their own brand equity for the ability to put a popular logo on their packaging and call themselves the official battery, lipstick, or cell phone provider of a galaxy far, far away.
But there are those who eagerly dive into a new partnership without considering the impact beyond short-term benefits. By not considering what a partner's story says about their own brands, they risk paying a price for their lack of vision— leading to consequences when contracts expire, relationships sour, or category-exclusive deals move to competitors.
Toymaker Lego and video game publisher Electronic Arts are both global entertainment organizations that rely heavily on partnerships with popular brands—many of the exact same ones in fact. But Lego has maintained a strong brand that is near-universally loved, while EA has seen its own brand lost amid struggles to connect with its customers.
Both companies are heavily committed to partnerships. Lego spent half a billion dollars in 2020 on licensing agreements with Disney (including its Star Wars and Marvel properties), Warner Bros. (for Harry Potter and the DC Comics characters), and others. Star Wars products are one of the Lego's top-five best-selling lines, and posted double-digit category growth in 2021.
Electronic Arts (EA) publishes Star Wars products too: its Star Wars Battlefront II game sold more than 9 million units within three months of its launch.
But where Lego's relationship with Star Wars has served to strengthen its own brand, EA's reliance on partnerships is much more codependent—leaving it light years behind Lego's in terms of brand strength.
On the independent review site Trustpilot, EA rates 1.1 stars out of 5. Of the more than 3,200 reviews left for its various services, 95 percent rate the company "bad." The site Comparably, which publishes a Net Promoter Score to measure "the satisfaction of a firm's customer relationships," rates EA last in its business category with an NPS of –10. It is the only video game publisher with a score below zero.
EA's mission is to "inspire the world to play." Yet EA has eschewed virtually any consumer-facing messaging that would do that. Despite the sheer volume of games EA publishes, its own brand is rarely prominent. The ads for its Jedi: Fallen Order game, for example, shows a host of other partner logos attached to the critically acclaimed project. But EA's is very hard to spot in the mouse type legal info at the end. Inspiration in this ad (and others like it) come from Star Wars' soaring soundtrack or audience's affinity for the familiar characters they may play. EA remains in the background, collecting the profits from the game's strong sales while others' intellectual property defines the product.
There is one place where EA does take a central role in working with consumers: neither Star Wars nor its Disney parent must deal with customer service issues for broken games or other complaints. It's in this area that the weakness of EA's strategy is revealed: almost every customer interaction is around a problem, and the positive aspects of the brand's experience have been ceded to other brands. The result? Gamers who love playing Star Wars, but in spite of the fact that it's published by EA.
That poor Trustpilot score is the result of hundreds of bad service reviews that highlight an unwillingness to engage with unhappy customers. A typical customer complaint: "I had hundred and hundred (sic) of dollars for purported purchases from EA improperly charged to my debit [and] credit card. EA does not care and just keeps [sending] me a boilerplate email response … that the investigation is closed. … I scoured the internet for a number at which a human can be reached – couldn't find one."
The disconnect between the inspiring themes of Star Wars and the dispiriting reality of EA's brand is epitomized by the 2017 release of Star Wars Battlefront II. The game's marketing touted it for months as a chance to play as Luke Skywalker, Darth Vader, and popular characters from the franchise. Customers who eagerly bought the game based on their affinity for these characters quickly discovered that most of them were inaccessible unless they paid more money for a chance to draw those characters from a randomized rewards program. EA had not disclosed the game's new revenue model before launch—a change that was perceived by consumers as a way to bleed more money from a game they now saw as incomplete. EA cited the issue as the reason the game missed its ambitious sales projections.
EA anchors its story in a promise to "inspire the world to play," but it relies on partner logos do all the heavy lifting. The result is a brand that plays second-fiddle to its partnerships, and that customers have little-to-no affinity for. That lack of connection means a lack of willingness to purchase additional products or even give EA the benefit of the doubt: the brand is little more than a channel for fans to get their Star Wars fix, and the affinity for the partner brand never transfers accordingly.
In comparison, Lego's Net Promoter Score is 57, which is in the top 20 worldwide. Lego is a brand that not only understands its story but puts it at the center of all customer interactions ahead of any other partner.
The brand's mission is "to inspire and develop the builders of tomorrow," a cause to which it has recommitted itself within the last few years. In the early 2000s Lego faced financial difficulty after years of declining sales—weighed down by a bloated portfolio of partner-affiliated themed products.
Lego president Jørgen Vig Knudstorp voluntarily ended several partnerships and brand extensions to focus on Lego's fundamentals. It stepped back from prominent intellectual properties such as Teenage Mutant Ninja Turtles and Nickelodeon, whose branded Lego products were largely designed like model-building kits; they came with instructions on how to build one single thing, like a Ninja Turtle van. Knudstorp saw this as fundamentally misaligned with the creativity at the core of the brand's story. Even a branded Lego set must capture the playful, free form, "build anything" story Lego's customer affinity is built upon. It's a message Knudstorp believed so deeply, Lego made it the core tenet of its full-length feature film.
This re-focus also meant orienting Lego's customer service toward a commitment to inspire and, use its brand partnerships to deepen its connection with consumers. In real life, these principles translate into experiences such as the one "John" had with an expensive Star Wars set he bought at retail. The 3,000-piece kit shipped with pieces missing, which wasn't discovered until it was half-built. Unable to return the opened packaging, he reached out to Lego's customer service team online and received the following in response:
"Thanks for getting in touch with us and providing that information! I am so sorry that you are missing bag 14 from your Mos Eisley Cantina! This must be the work of Lord Vader. Fear not, for I have hired Han to get that bag right out to you. Have a bricktastic day and may the force be with you."
Inc.com discovered that customer service stories like this are commonplace for Lego. It honors both the brand partnership that attracted John to the set and reinforces Lego's own viewpoints and commitment. It's this balance—and emphasis on telling its own story—that explains why Lego's own intellectual property (such as Technic) appears right alongside Star Wars and Harry Potter among its top-selling lines.
Lego wants to inspire its customers, and it makes sure its organization is empowered to tell that story in every interaction, whether that customer is a six-year-old playing with a basic set or a collector in their 40s spending hundreds of dollars on a rare kit. The inspiration those customers feel from immersing themselves in the world of Luke Skywalker or Harry Potter is supported by Lego's strong commitment to creative play, and there is an understanding that no matter what Lego product someone buys, it will be backed by the same organization committed to inspiring builders. A Star Wars kit may be the first Legos someone buys—but they won't be the last.
EA, on the other hand, remains entirely reliant on the brands it works with. This approach has given EA a profitable business for years—but one missing the stability of its own story and customer relationships. Two years of contract negotiations with FIFA, one of its major sports league partners, have "hit the wall" according to the New York Times, leaving EA to ponder what do to if it can't produce any more annual installments of FIFA's popular and profitable franchise. And its exclusive deal to publish Star Wars games is set to renew in 2023, but last year—ahead of that deadline—Disney announced that a handful of new big-budget Star Wars games would be developed outside the bounds of EA's supposed-exclusive arrangement.
Lightsabers can cut through a lot, but they can't build a compelling brand story from thin air.
Jeromey Lloyd is a team lead and brand storyteller at Woden. Want to stay connected? Read our extensive guide on how to craft your organization's narrative, or send us an email at connect@wodenworks.com to discuss whatever your storytelling needs may be.