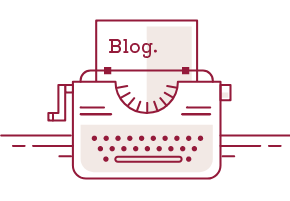 OK Computer: High-Tech or High Touch?
In an automated world, people still matter
By Rachel Fox
Running into the store to grab a gallon of milk is not quite as mundane as it used to be. Today, when a consumer decides to shop at one of 172 Giant Food Stores, an encounter with a non-human employee is to be expected. Marty, the grocery chain's autonomous roving robot, can be seen rolling down aisles using image-capturing technology to monitor spills, debris, and hazards—and to ensure the store's shelves are properly stocked at all times. Marty isn't there to replace human beings with artificial intelligence, but to help Giant associates (who do have a pulse) better serve customers.
Giant's far from alone. In early 2019, Walmart partnered with San Diego-based AI company Brain Corporation to pilot floor-scrubbing robot janitors in 360 stores. The robots, which even cleaned amongst customers during peak business hours, were deemed such a success that the world's largest retailer plans to expand its roster of autonomous cleaning machines to 1,860 stores by February 2020. An additional 350 stores will welcome shelf-scanning robots, and another 1,700 Walmarts will employ bots to automatically scan and sort inventory as it arrives each day.
The use of robots to take on repeatable, predictable, and manual tasks allows employees to spend more time assisting store patrons—just like at Giant. When speaking on preparing for the future of work, Walmart CEO Doug McMillon said last year, "The overall trend we're seeing is that automating certain tasks gives associates more time to do work they find fulfilling and to interact with our customers."
While customers are becoming more accustomed to seeing and interacting with devices in positions that people once held, companies should not take this as a signal to fully embrace a Jetsons-style future, either. Organizations are moving in the direction of high tech, but people are craving high touch more than ever—and those that thrive are making room for both.
The world may be in the midst of an industrial transformation employing automation, big data, and machine learning, but soft skills still have a huge impact. According to Creative Communications and Trading, Inc., communication errors at organizations with more than 100 employees cost an average of $420,000 annually. Even the most intelligent machines are unable to communicate and collaborate as effectively as humans, but those human touches are more than a differentiator for organizations.
Only the perfect synthesis of new technology and human interaction creates the ultimate consumer experience. A global consumer intelligence survey by PwC found that 73 percent of people point to customer experience as an important factor in their buying decisions. Across all industries PwC surveyed, 48 percent of American consumers single out friendly, welcoming service as a uniquely defining marker in a successful company. In fact, 75 percent of respondents claimed they wanted even more human interaction, and when it comes to making a purchase, this weighed more heavily than price or product quality.
Online shoe retailer Zappos consistently ranks high on the list of brands who excel at customer service, but their Holacracy organizational model and propensity to empower both employees and customers aren't the sole reasons. Zappos has heavily integrated AI into its reporting, metrics, and analytics, and in guiding the customer service team toward strategic decisions when solving customer issues. Tech and touch converge at Zappos: the company uses machine learning to look at lifetime customer behaviors, and uses that data to assist agents in various service situations.
When asked if AI will ever rival or replace live customer service interactions, Rob Siefker, Senior Director of Customer Loyalty at Zappos is highly doubtful: "No matter how "intelligent" an auto-response system can be, there's no way to replicate the warmth and authenticity that a live customer service rep can offer… Our customer service model is based on creating personal, emotional connections with our customers, and our employees are experts at that."
Customer service and experience supported by technology and data can be more proactive, specific and effective thanks to insights into customer behavior and engagement avenues, but delivery must be through people. After all, whether a business is B2C or B2B-focused, clients, customers, and team members are all people, and opportunities emerge from relationships forged through interpersonal connection.
This human interaction provides businesses opportunities to create enormous social and economic value in the mind of the customer because they feel real intention, and not soulless automation, in each interaction. People equate intention with purpose and meaning, so customers feel heard when an experience or service was provided with their specific needs in mind. Automation and AI are efficient, but lacking the connection that forms relationships. Even Tesla CEO Elon Musk, in the wake of placing too much emphasis on automation, admitted, "Humans are underrated."
According to a study by Narrative Science, over 60 percent of businesses adopted AI practices in 2017. That number was as low as 38 percent. Powerful as AI is to automate processes and workflows, chatbots and self-service kiosks do not earn customer loyalty. Loyalty comes from person-to-person interactions where empowered, friendly, and knowledgeable customer service professionals find quick, creative, and customized solutions to problems.
In an industry not exactly known for their pleasant customer service experiences, T-Mobile CEO John Legere was so fed up with the way service calls were handled that he created an initiative in 2018 called "Team of Experts." In an attempt to live up to its self-applied moniker, "the Un-carrier," Legere completely blew up the standard customer service practices for mobile carriers: no more bots trying to guess what a caller's needs are. T-Mobile has invested in a dedicated staff of customer service agents who work on teams and are assigned calls from their own region, which means they are aware of local outages and issues. If a customer calls for a follow up on their issue, they are connected with the same team of people who began their service journey.
The reason "Team of Experts" is successful is due to T-Mobile's Natural Language Understanding machine learning models which extract meaning from textual data, such as the hundreds of thousands of customer requests that come in each day. The machine learning models predict which data should be used to best serve specific customer needs, and that relevant information is then displayed to the service agents.  T-Mobile has the highest customer service rating they have ever achieved, which skyrocketed by 60 percent in the months after "Team of Experts" launched. This customer-first mentality, informed by the learnings of high-powered machine learning, has helped T-Mobile solidify its stance that people matter most.
Creating emotional connections with a brand's customers strengthens the relationship.  There may be no better example of this impact than online pet retailer Chewy. Chewy sends hand-written holiday cards to customers, sympathy cards after the death of a beloved pet, and if customers send in photos of their pet, Chewy commissions artists to create free oil paintings for them. This approach is expensive, sure—but the loyalty it created paid off when PetSmart acquired Chewy in 2017 for $3.35 billion.
Kelli Durkin, Chewy's VP of Customer Service attributes a lot of the company's success to its exceptional customer service. "We train our agents to actively listen and tap into their empathy. If the customer mentions a wedding, we send a wedding present. Our customer service agents are trained to delight the customer. We're not optimizing customer service to save money." And yet, none of Chewy's stellar customer service would matter if its website, mobile app, and factory technology wasn't best in class. At the company's technical headquarters in Boston, engineers are implementing machine learning, APIs, and automation behind the scenes to improve user interface, search functionality, and shipping logistics. While customer service may be the linchpin that holds the company together, at the end of the day, Chewy is an e-commerce company who happens to excel at both tech and touch.
Milton Pedraza, CEO of the Luxury Institute calls this notion the "luxurification of human engagement." With automation invading every facet of business, the human touch is now the Midas touch. And, the more personal the connection, the more likely the customer is to have a quality experience. When it comes to the human touch, quality experiences are directly related to hiring the right customer-facing employees. Traits such as warmth, empathy, teamwork, conscientiousness, and optimism are often at the top when it comes to people in service roles. Employees are the connective tissue in the customer experience. Taking the time to properly onboard, train, and consistently support these team members will be reflected in both happy customers and an organizations' bottom line.
Technology and automation aren't going anywhere, thanks to their ability to make operations more efficient, more precise, and more informed. But, technology perpetually lacks trust humans place in one another. Brands that fail to keep up with what machines learn about consumer patterns are at a distinct disadvantage, but only merging that data with the human-informed psychology of the customer journey can unlock true loyalty. Companies who can master the balance between automation and the human touch will increase brand loyalty, generate more revenue, and win in customer experience.
Rachel Fox is an associate at Woden. Whatever your storytelling needs may be, Woden can help. Read our extensive guide on how to craft your organization's narrative, or send us an email at connect@wodenworks.com to discuss how we can help tell your story.