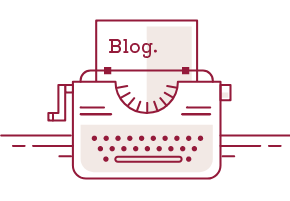 Snow Days and Paradigm Shifts
Why Some Crises Pass—And Others Define the Future
By Ed Lynes
Over 36 hours in early February 1978, New England was buried underneath more than 27 inches of snow in just over a day. The snow fell so quickly that plows could not keep up; cars crept to a standstill on the interstate until they were buried. More than 100 New Englanders died as a result of the storm.
The blizzard also brought nearly all economic activity in the affected states to an abrupt halt: flights were canceled, roads were closed for three days to all but emergency travel, and businesses were shuttered for more than a week.
More than forty years later, locals still ominously remember the "Blizzard of '78," but the crisis' long-term impact is negligible. The costs at the time were significant, but eventually the snow melted, and life returned to normal.
Compare the Blizzard of '78 to a crisis from just five years earlier: the 1973 oil crisis. In October of that year, Egypt crossed the Suez Canal and ignited the Yom Kippur War with Israel. In support of Egypt, the Organization of the Petroleum Exporting Countries (OPEC) declared an oil embargo against countries that supported Israel in the war, including the United States.
While the crisis had an immediate effect—skyrocketing gasoline prices, fuel rationing, turmoil in the stock market—it also initiated enduring changes, particularly in the American automobile industry. Customer preferences rapidly shifted toward smaller cars; the basic assumptions upon on which American automakers positioned themselves changed,  and even after the crisis subsided, the automobile industry never looked the same. The crisis instigated a paradigm shift, and firms had to adapt to survive.
When the world is in crisis, organizations must quickly determine how to adapt and move forward. Surviving the turmoil, and thriving into the future, requires an honest, complete understanding of who their organization really is and why it's valuable to customers, partners, employees, and investors. And, it requires applying that awareness differently based on trajectory. When faced with mounting uncertainty a business must decide: is the crisis a snow day, or a paradigm shift?
In crisis, businesses and consumers both make decisions about what they perceive as essential and expendable. As a crisis evolves, fewer and fewer products or services pass this litmus test; 72 percent of executives look to cut operating costs during these times. The first step to survival is repositioning—an organization must quickly and clearly ensure its customers understand the value of the brand, and why it is vital to their own survival.
In 2007, Doron Reuveni formed uTest, an application testing platform that crowdsourced engineers to do QA work. The company initially targeted startups that did not have their own QA teams, and scratched its way to $100,000 in revenue. Then, the 2008 financial crisis hit.
Firms were shedding payroll, but still needed to avoid a bottleneck in critical QA work. These factors combined to both increase the number of freelance engineers available and the demand for their skills, creating a perfect storm for uTest. According to Reuveni: "Without the recession we probably would have continued working with startups and playing things slowly."
uTest repositioned as vital in the midst of crisis: it transformed from a "nice to have" option for smaller companies that did not want full-time QA staff to an essential service for bigger firms whose QA budgets eroded. Users' quality expectations didn't change just because the economy did, and uTest became indispensable both to firms and to engineers craving an income stream.
Repositioning the product or service is essential during crisis to ensure it remains a priority as budgets shrink, and distractions arise. uTest was even able to maintain a pricing premium bykeeping its core message and differentiators in the forefront of customers' minds; their clients' major software releases became inconceivable without them.
The firm posted revenues of $1.25 million in 2009; uTest, now know rebranded as Applause, had 2019 annual recurring revenues in excess of $100 million.
This change was only possible because uTest had a clear understanding of why the organization existed in the first place, and why customers valued it prior to the crisis. uTest was built on a pay-for-performance model, and rigorous ranking pyramid of testers (who must begin with unpaid tests and incrementally move from smaller to larger jobs). The company's story of committed professionals who bet on their own abilities to get the job done resonated with customers craving peace of mind during crisis.
When the company understands the unique value it provides to customers, it can redefine its message in a way that heightens that value and empowers the customer at a time when they are most vulnerable. uTest's customers were undoubtedly panicked about the competing priorities of budget and quality; seeing the crisis through their customer's perspective allowed the brand to remain authentic.
In a crisis, competition increases: organizations must compete for their employee's focus with disruptive news cycles, compete against other firms for customers' limited financial resources, and contest for priority service with partners and vendors. Firms that enter the crisis with aneffective messaging strategy in place are already prepared to deepen those connections. Those that don't must quickly define a story that re-affirms the primacy of their customer and positions the organization as a mentor to guide customers through the crisis.
All decisions—but especially those in a crisis—are driven by emotion. That means the strategies with the most resonance aren't those driven by facts and figures or features and benefits, but rather by emotionally compelling stories, particularly narratives that align with the Hero's Journey narrative arc. Clarifying the key components of this approach (broken world, hero, mentor, magical gift, and mended world) do more than provide a tool for reaching people; they become the framework for strategy throughout and in the aftermath of a crisis.
Once an organization can clearly communicate its enduring value and a strategy to share that message is in place, it must develop a plan that carries through to the other side of the crisis: is it experiencing a snow day, or the beginning of a paradigm shift?
The duration of the crisis is not what is important in this determination; it's anticipated changes imposed by the situation. This change is not consistent for all businesses. The same financial crisis that upends dozens of industries allows McDonald's to thrive in its existing strategies. If an organization believes the key elements of its narrative arc will remain consistent once the crisis passes, it should approach the situation as a snow day: hunker down, and wait for the storm to pass.
It's essential that the organization act quickly, even during a snow day. To weather these situations, firms should focus clarifying the existing message and positioning, and deepening their investment in that strategy.
Harvard Business Review notes that Apple "wasn't in particularly good shape as it headed into the 2001–2003 recession. For one thing, revenue fell 33% in 2001 over the previous year. Nonetheless, Apple increased its R&D expenditures by 13% in 2001—to roughly 8% of sales from less than 5% in 2000—and maintained that level" through the end of the downturn.
Apple recognized that the crisis in 2001 was driven by drop off from Y2K-related investment, a dot-com boom, and the 9/11 terrorist attack. The recession caused short-term pain to Apple, but did not alter its message and strategy. Accordingly, the firm deepened its investment in its own story of simple, easy-to-use, beautiful consumer technology. The result was a wave of new product releases right as the recession ended, and a growth streak that has continued unabated for more than 15 years.
During a snow day crisis, organizations must prioritize investing for the future—it is essential to recover on the other side of the crisis.
The brand story is again the framework for this moment: the organization must keep all stakeholders anchored and focused amidst turmoil. Leaning into the story gives employees purpose; they know why their role is uniquely important amidst the broader challenges. It also reminds customers they have stability when other things seem more uncertain. And, it provides guidance to which investments are likely to have the best long-term value: those that support the organization's core positioning, not tangential ones with uncertain outcomes.
For some companies, it becomes clear mid-crisis that they will need to change in order to remain viable. Those companies must also plan for the future, but they must enact those plans today. If there's a shift occurring that changes one of the arc's five key components, a paradigm shift is underway.
A paradigm consists of the base assumptions that underpin a firm's connection with its customers. The narrative arc defines each business' paradigm clearly: a problem statement (broken world), customer profile (hero), positioning of the firm (mentor), product/market fit (magical gift), and benefits (mended world).
If any one of those components are disrupted by crisis, and unlikely to restore to a pre-crisis state, a paradigm shift is about to occur. The more clearly an organization understands its current paradigm, the more quickly it can anticipate when that paradigm changes—and react accordingly. Defining its paradigm helps a brand to know exactly which parts must change, and which elements should remain intact to ensure consistency for current customers, and a point of stability around which to pivot.
As of March 2020, the world is caught in the throes of a crisis brought on by the spread of COVID-19. The spread of the coronavirus has introduced a crisis that touches almost every person on the planet. As organizations struggle to adapt, they must determine: is this a snow day, or a paradigm shift?
For a numberof industries, the COVID-19 outbreak is likely to be an event that forces their paradigm to change.
Companies have had to rapidly move their workforces almost entirely remote, instituting work from home policies. Governments have signaled these policies may be encouraged or required for some time; what impact will that have on commercial property owners and managers? If companies function effectively with remote workers, these commercial property owners and managers will need to rethink core elements of their story to demonstrate a different type of value.
Forced closures and massive layoffs in the hospitality, travel, and dining industries could be equally disruptive. Most of their brand stories are built around service and experience; it's an open question whether those messages will resonate on the other side of the crisis, or if their stories will need to evolve as well.
Numerous other industries face similar upheaval: healthcare (especially firms selling products and services for elective procedures) is likely to look different on the other side of the COVID-19 outbreak. And with the world experiencing significant limitations on movement of people, it's worth considering how that will shift the story for brands oriented towards servicing the global economy.
The organizations facing these paradigm shifts must first adapt and reposition for the crisis. Once their employees are moved remote and their customers are assured, though, they must invest resources immediately in considering how their customers' perspectives will change—and position appropriately. Failing to do so leaves them liable to be disrupted by the newer firms that will emerge during the crisis with messages targeted specifically to the current reality.
Adapting to a new paradigm requires the organization to rethink who it is. Retrofitting operations or customer experience efforts is important, but that is impossible to do without an understanding of how the core positioning will change in response to the paradigm shift. Writing that out—and using the narrative arc framework to do so—crystalizes the path forward.
It is essential, especially when the basic assumption of the organization's position is changing, that it is positioned as a painkiller—not a vitamin. When there is disorientation in the market, "nice to have" offerings disappear, but painkillers become more valuable. The more problems there are, and the more uncertainty is created, the more customers desire solutions.
If a company can position itself as an effective remedy for an immediate pain, crisis becomes a powerful growth opportunity—even if it requires rethinking customer profiles, product features, or other key items in the process. When the economy bounces back from the impact of COVID-19, it will look different. For some organizations, this will be a long snow day; others will need to rapidly reconsider who they are and why they matter.
In either case, survival—and eventual success—will only come from a clear understanding of an organization's own story, and a well-defined strategy for ensuring that story resonates with the most important stakeholders going forward.
Seventeen percent of companies do not survive an external crisis such as COVID-19. To have the highest probability of thriving in the aftermath, organizations must invest comprehensively in their future through R&D, marketing, and new assets. Story is the strategy that guides these investments and ensures they're oriented for success.
John F. Kennedy once (erroneously) mused that "When written in Chinese, the word 'crisis' is composed of two characters—one represents danger and one represents opportunity." The danger comes in an organization not having a clear understanding of who it is and why it matters. The opportunity, however, is in rethinking those crucial defining questions for either long-term investment during snow days, or pivoting around it to thrive through a paradigm shift.
Ed Lynes is a founding partner at Woden. Want to stay connected? Add Ed on LinkedIn, read our extensive guide on how to craft your organization's narrative, or send us an email at connect@wodenworks.com to discuss whatever your storytelling needs may be.