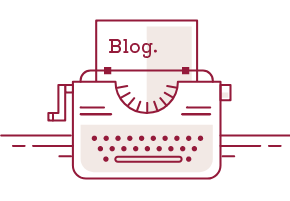 Under Pressure
Why Smart Decisions Require Story-Driven Precision
By Hannah Landers
Whether they were calling, texting, or playing snake, if someone had a cell phone in their hands during the late 1990s or early 2000s, there's a good chance that it was a Nokia. More similar in appearance to an average landline than the iPhone, Nokia's devices were chunky, and fairly simple; just a set of twelve buttons on the main keypad below a small, rectangular screen.
Nokia gained an early lead in the nascent global mobile phone market and showed no signs of stopping as the smartphone era dawned; the brand owned nearly half of all smartphone sales in the third quarter of 2007. So why, today, are only 1 percent of smartphone users using Nokia phones?
It's reductive to attribute the brand's downfall to the emergence of players like Samsung and Apple in the smartphone market. Nokia wasn't Blackberry, an outdated dinosaur trying to hold on against exciting, innovative newcomers. Rather, the company had long operated in ways that would have seemingly made it futureproof, such as with its acquisition of Diamond Lane Communications to beef up its internet speeds in 1999—a time when less than 5 percent of the world's population was even using the internet in the first place.
Nokia's brand had always been one of innovation; many of the features considered indispensable on today's modern phones—cameras, the ability to play music—were pioneered by the Finnish telecom giant. What stymied Nokia was its failure to make decisions that aligned with its core brand narrative at a time when the marketplace was rapidly shifting, and those missteps cost them their dominance.
When an organization is faced with change—whether due to encroaching competition, rapid changes in the marketplace, or a full-blown crisis—making decisions quickly and decisively is essential to survival. Every choice has the potential to lead to success or immense failure, and taking the time to puzzle through which is the right one can ultimately leave an organization stymied.
"You've got to operate in the environment that you've got and optimize that," says Charles Bayless, a leader who has specialized in shepherding companies through restructuring efforts, in an interview in the Insigniam Quarterly. "You can't go back. … [Companies] are suddenly in a different environment, and they're frozen. They don't know what to do; it's such a brand new environment."
In a study from the Harvard Business Review, however, author Donald Sull finds that it isn't paralysis that keeps these companies from moving forward in these new environments. Many companies, he says, "recognize the threat [of change] early, carefully analyze its implications for their business, and unleash a flurry of initiatives in response." Despite this, he notes, the companies still fail—not because of their "inability to take action but an inability to take appropriate action." It's only those companies that are grounded in who they are and why they are valuable that have a strong foundation to adapt quickly.
The inability to take the right action in a moment that necessitated quick decision-making certainly describes Nokia: As the smartphone industry shifted rapidly after the iPhone's introduction, the company make a decision that strayed from the core of who it was, altering the course of its then-upward trajectory in the process. Nokia got to its pinnacle by investing heavily in innovation, all in service of its mission to better connect people around the globe. It lost its spot by abandoning that story in a critical moment, ultimately ceding its powerful story to others.
The company pumped tons of money into research and development throughout its reign at the top, starting with its creation of the first car phone in the early 1980s, and kicking into overdrive as the mobile phone market quickly germinated and evolved. The Nokia 1011, released in 1992, was the first mobile phone to be mass produced, and the first with the ability to send SMS messages. Just four years later, the company released the world's first smartphone, the Nokia Communicator, which was a touch-screen, internet-enabled device that could be used to download and use various different applications—a decade before Apple launched its revolutionary App Store.
But Nokia's futureproof vision and its ability to create products that were far before their time failed to translate into a strategy that would lead to quick, purposeful decisions when they were needed most. As the world moved decisively toward data-consuming smartphones, Nokia made the decision to double down on what it had been doing well for years: creating durable, functional feature phones.
"The 'phone first' mindset ran through everything they did," says Adam Leach, who worked closely alongside Nokia on its now-defunct mobile operating system, in an interview with TechCrunch. "And although the R&D guys came up with some great innovative things, they were slow to get those to market. So they were very good at coming up with concepts—'this is what the future's going to look like; in the meantime, what's selling in the market is these feature phones with additional internet capabilities,' and they were kind of caught between the two."
Rather than marketing the Communicator's capabilities as the future that Nokia believed it to be, the company chose to be conservative at a pivotal moment—a stark contrast to the innovative mindset and ambitious mission that guided it internally. In its mission to connect people, Nokia promised to serve as the bridge not just between people, but also as the brand to "bridge the gap between people and the information they need." In focusing solely on the way that people were communicating then, without thinking about how the connections of the future would be forged, Nokia failed to make a decision that aligned with its brand story at a time when the pace of technological innovation was accelerating—and it became harder than ever to recover from making the wrong choice.
This decision shaped Nokia's strategy in a way that would eventually lead to its downfall: Instead of investing in a sound, robust mobile operating system that would be able to compete with Apple's iOS or Google's Android, Nokia funneled all its resources into beefing up hardware. Following the release of the iPhone in 2007 and the explosion of app-driven marketplaces, downloads, and data-enabled uses for smartphones, Nokia was left playing catch-up. By the second quarter of 2013, the company's market share had fallen to just 3.1 percent.
Market shake-ups test an organization's ability to make decisions that align with its purpose. Whether driven by environmental changes, rapid shifts in consumer preferences, or the sudden emergence of a strong competitor, quick thinking is required for survival.
Kmart stores, as the world knows them today, emerged in the 1960s as the discount counterpart to founder Sebastian Kresge's department stores. Unlike his department stores, however, which didn't have a specific product or audience focus, Kmart catered to bargain hunters—offering everything one could find at a regular department store at the cheapest possible price. Kmart even went as far as to set up whirling blue lights (reminiscent of police sirens) in certain aisles to signal special, limited-time discounts for those shoppers currently in stores.
"The success of Kmart is based on our ability to sell quality goods at the lowest possible prices with complete satisfaction," boasted Harry B. Cunningham, who helped co-found Kmart with Kresge, in 1969.
Kmart built its story around delivering a department store customer experience with the rock-bottom prices of a discount chain; at the organization's core is giving customers access to a wide array of quality products at the best possible price. For years, single-minded commitment to this mission fueled the brand's rapid growth. By the mid-1970s, Kmart's sales had skyrocketed to billions of dollars, and the company opened its 2,000th store in 1981.
At the same time, a similar story was beginning in Arkansas, where businessman Sam Walton was opening the very first Walmart in 1962. From the beginning, Walmart's identity was similar to that of Kmart: "If we work together, we'll lower the cost of living for everyone," Walton once said. "We'll give the world an opportunity to see what it's like to save and have a better life."
Over the next two decades, Walmart experienced similar growth as Kmart did, and celebrated $1 billion in sales from 276 stores by the 1980s. Concentrated primarily in the Southern U.S. at this time, Walmart flourished alongside Kmart, which spread more holistically across the U.S. and even internationally—until the two came head-to-head in the 1990s.
Walmart had grown considerably throughout the 1980s, a time in which it opened its first superstores (Sam's Club) and Walmart Supercenters—huge stores that basically offer the services of a small town, including nail or hair salons, portrait studios, a full grocery store with a bakery and deli, and eye care services (among other offerings). This expansion in services was a natural extension of the Walmart story: More than department store products, these services were essential to lowering the cost of living and expanding opportunity.
With Walmart encroaching on its turf, and rapidly offering a wider suite of services, Kmart had to decide how to respond. Although it had risen to success by providing a balance of low prices and customer satisfaction, Kmart was now facing a competitor with a similar animating purpose—one that Walmart embraced much more holistically. In comparison, Kmart was found wanting. Walmart was quickly moving into the business of offering a huge variety of products at the best possible price; where did that leave Kmart?
Kmart knew it had to diversify to remain competitive. Where Walmart had expanded its offerings in a way consistent with its story, Kmart sought growth by taking stakes in other companies such as Waldenbooks, The Sports Authority, and OfficeMax. While these decisions gave a boost to the firm's P&L, their purposes—niche products, not discount-driven—were at odds with Kmart's mission. This left the firm with a number of tangential brands that distracted from its core purpose and appealed to different customers.
In the meantime, Kmart's own stores—the only means through which the brand lived it story for its customers—suffered. Technology became outdated, and shelves were often left empty as stores received insufficient stock. By the time Kmart leadership recognized their lapse in judgement, disposed of its other assets, and reinvested in Kmart by renovating stores and expanding inventory, it was too late.
Throughout this tumultuous time for Kmart, Walmart had remained consistent with its story, rapidly expanding relevant offerings without sacrificing the low prices and customer experience that Walmart customers had come to expect from the brand. Walmart had been better embodying Kmart's own story for years, and customers who defected never saw a need to come back.
Initially, Kmart was seemingly poised to claim international discount brand dominance. Kmart reached $1 billion in sales in 1966—more than a decade before Walmart hit the same milestone (even though the companies were founded a mere four months apart). When confronted by an encroaching competitor and forced to act quickly, however, Kmart abandoned its story to embark on a strategy that didn't align with its purpose—a decision that resulted in the closure of hundreds of stores and a declaration of bankruptcy.
No matter what kind of struggle an organization is up against, looking inward before responding outward ensures leadership makes the correct decisions—especially when time is of the essence.
Startup veteran Bob Moore puts it best in an interview with First Round Review: "A good vision means you have strong first principles. The products can evolve. The team can change. The market could hit a downturn. But if you are relentless and consistent in your pursuit of a well-formed vision, you'll be able to weather most storms. … The difference between having a crisp vision and muddling through without one will alter the trajectory of your company."
Change often happens quickly. While many organizations recognize the importance of developing and codifying a brand story that can guide everything from hiring to product development, relying on such a clearly articulated statement of purpose when faced with monumental change helps ensure the right decisions are made when the pressure is on—positioning a brand to not simply survive, but thrive.
Hannah is an associate at Woden. Want to stay connected? Add Hannah on LinkedIn, read our extensive guide on how to craft your organization's narrative, or send us an email at connect@wodenworks.com to discuss whatever your storytelling needs may be.