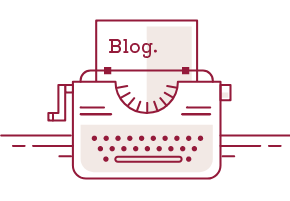 What Workers Want
In the age of COVID, employee engagement and loyalty are bolstered by meaning and purpose
By Rachel Fox
For many organizations, the summer of 2021 will mark the highest employee turnover they have seen in years. While much of the previous year had been devoted to managing the immediate impacts of public health orders, remote work, tangled supply chains, and other impacts of the COVID-19 pandemic, the return to "normal" laid bare a different truth: the jobs people clung to so tightly during the virus' economic downturn don't make them very happy.
The pandemic has been an accelerant for a trend which had already begun to take shape for most employees—more than ever, people expect their jobs to foster identity, meaning, and belonging. To stay at a job, employees need their company and its leadership to provide it all: growth opportunities and support systems that balance seemingly paradoxical desires. Employees want money—but also meaning; The flexibility of remote or hybrid work—but also the stability that comes with structure; A sense of belonging and a well-defined culture—but the ability to be independent in their role. These apparently conflicting ideas aren't a COVID fever dream, they're the future of work.
Periods of upheaval cause people to re-evaluate their priorities, and for many, changes to work due to COVID led them to reconsider what satisfaction in a job truly means. Large numbers of people—experts say up to 41 percent—are considering resignation to find professional opportunities that add value to their lives.
This "Great Resignation" is a radical reassessment of how people think about work. For companies to fend off this coming wave, they will need to consider how their workplace fulfills employees in new ways, and how it fits with their conception of what work should be. This demands a company where employees are crucial characters in its story: a customer-focused narrative that encompasses the company's moral purpose and brand values, and reflects employees' own beliefs.
Employee turnover was negligible during the first 12 months of the pandemic, with employees holding on to their jobs at rates not seen in over a decade due to the uncertainty of when the economy would emerge and how. Anthony Klotz, an associate professor of management at Texas A&M University, asserts this stability will give way to its opposite: "the great resignation is coming." In an interview with Bloomberg, Klotz elaborated, "When there's uncertainty, people tend to stay put, so there are pent-up resignations that didn't happen over the past year." The numbers are multiplied, he says, "by the many pandemic-related epiphanies—about family time, remote work, commuting, passion projects, life and death, and what it all means—that can make people turn their back on the nine-to-five office grind."
For some, this means a complete career change. Until March 2020, Kari and Britt Altizer of Richmond, Virginia, worked in financial planning and restaurant operations management. Then the pandemic shutdown hit, and they, like millions of others, found their world upended.
Britt was furloughed and Kari had to quit to care for their infant son. A native of Peru, Kari hoped to find remote work as a Spanish translator. When that didn't pan out, she took a part-time marketing job with a cleaning service that allowed her to take her son to the office. But as the baby grew into a toddler, that was also no longer feasible.
Both received little sense of fulfillment from their jobs, and the Altizers reassessed their careers. "I did some soul searching. During the time I was home, I was gardening and really loving life," says Britt, who studied environmental science in college. "I realized working outdoors was something I had to get back to doing."
The couple both quit their jobs and embraced a career them meaning and purpose, and allow them to prioritize their family: they opened a landscaping business together. "We are taking a leap of faith," Kari says, after realizing the pre-pandemic way of working no longer felt right to them. Now, the Altizers feel like their work matters.  "I love what I'm doing. I'm closer to my goal of: I get to go to work, I don't have to go to work," Kari says. "We aren't supposed to live to work. We're supposed to work to live."
The Altizers' participation in the "Great Resignation" reflects another trend. Entrepreneurship spiked: while arguably more challenging than a 9-to-5, it's a way for purpose-driven people to be do something they're passionate about. 450,000 new business applications were filed per month during the first quarter of 2021—nearly doubling the pre-COVID average. If workers aren't finding inspiration in their employer's story, they are ready to go out and write their own.
At first it may seem surprising that, according to Prudential's Pulse of the American Worker Survey, 26 percent of workers said they plan to leave their current employer once the threat of the pandemic has decreased. But 42 percent of those workers grade their employer's efforts to maintain culture during the pandemic as a "C" or lower. If work is little more than a paycheck, there's no reason to settle for the status quo.
Many employers have gravitated to contrived, virtual happy hours or minor perks to keep employees engaged. But the "Great Resignation" reflects the reality that this is a misunderstanding of company culture. Culture is how employees understand the company's purpose and work together to achieve it.
Renowned therapist and author Esther Perel believes that an organization's purpose must reflect its employees' for them to remain partners: "Employee engagement and commitment will be up for negotiation everywhere, and it will be up to companies to foster an environment where employees want to stay and grow," Perel says. She sees these as the qualities around which the modern workplace will be organized.
Organizational purpose can be an abstract concept, and one that's difficult for employees to understand their role in. Brand stories are effective in this arena as they transform the purpose into a memorable, engaging narrative, which becomes a platform for defining core values and a mission statement employees want to rally around and truly live.
Grain-free Mexican American food brand Siete is a family-run company that had to make a major pivot after COVID-19 forced its team into remote work. What was once a robust, familial culture of office games and constant face-to-face interaction became a siloed workforce, which alienated new hires and prevented them from feeling as though they were a core part of the business. Siete's leadership knew facilitating connection and purpose was important and combatting burnout was paramount, so they shifted to prioritize the team's wellness and connection over productivity. Siete now regularly sends out surveys to the staff to gauge needs and adapt policies, such as No Meeting Fridays or even paid Fridays off.
The company also set up a game where new hires received a bingo card listing current employee's hidden talents and stories. The new hires are asked to set up video calls with those workers until they hit "bingo," gathering interesting and humous personal anecdotes about their coworkers along the way. For Siete, shifting the focus on the wellbeing and relationships of its employee meant sharing its purpose in a way everyone in the growing organization could champion.
Workers who don't want to return to the way things were are not uncommitted or entitled—it just turns out that what they value isn't the office's foosball table or espresso machine, it's an organization that reflects their own values and purpose, and allows them to pursue that through the company's business objectives.
No matter how a company has considered engaging employees, they are unlikely to emerge from the "Great Resignation" unscathed. And given the costs of hiring and onboarding new employees, that makes now a the critical time to reevaluate what is working well for their people, and what's not. Laine Thomas Conway, Vice President of business solutions firm Alight Solutions says employees crave a rewarding a purpose-driven workplace. "When employees feel their employers are continually improving their offerings and working to enhance the employee experience, they are likely to remain positive and committed to their organizations, and in turn, employers can better retain top talent."
When an organization is committed to its people by providing them value and meaning, it empowers employees to advance the organization by fulfilling their essential role in its story.
Rachel Fox is a manager at Woden. Whatever your storytelling needs may be, Woden can help. Read our extensive guide on how to craft your organization's narrative or send us an email at connect@wodenworks.com to discuss how we can help tell your story.