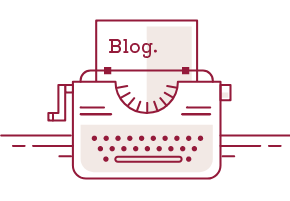 A Persona That's More Than Skin Deep
Teen Vogue Went Beyond Demographics to Build a Buyer Persona That Sparked its Renaissance
By Julia Aspen
On January 27, 2017, 470,000 people joined The Women's March on Washington. The sea of protesters carried posters colorfully scrawled with a myriad of feminist slogans: "abolish sexism", "women's rights are human rights", "stand up for all women", and "a woman's place is everywhere."
And, among them was a sign few would have expected: "Teen Vogue is saving the world."
Over its two-decade history, Teen Vogue hasn't been known for its political stances. The magazine was launched by parent company Conde Nast to reach their conception of the  stereotypical teenage girl: fashion-focused, relationship-obsessed, and celebrity-infatuated. Founding editor-in-chief Amy Astley committed to this audience persona, saying Teen Vogue was focused on "doing what we do well, which is fashion, beauty, and style."
Despite Astley's confidence, the publication did not, in fact, do well. Teen Vogue entered a crowded market, already filled with similar titles such as CosmoGirl, Teen People, and Elle Girl. By 2010, all of these titles had disappeared from store shelves; Teen Vogue was in danger of following. Single copy sales dropped 50 percent in the first six months of 2016 alone, and Teen Vogue cut back from ten issues a year to four. The plunge in sales was so drastic that the magazine was forced to distribute over 65,000 free copies to meet the 1 million copy circulation promised to advertisers.
Teen Vogue had come"to embody the most bland type of media aimed at young girls."
Teen Vogue and its competitors had failed to understand their audience. A core component of bringing any product to market is defining the persona of its buyer—this person serves as a hero of the organization's story, and effective brands develop their messaging in a way that empowers and guides this person. Creating a buyer persona is impossible without fully understanding the consumer as nuanced and holistic.
Teen Vogue understood the demographics of its customer: female, teenage, and affluent. But defining the age, race, gender, or class of an audience barely touches the surface of audience insight. Successful buyer personas must surpass the demographic, analyze the psychographic (an audience's attitudes, interests, personality, values, opinions, and lifestyle). Psychographic personas help a brand empathize with its audience, and develop products and messaging with resonance.
Teen Vogue's decline, and the decline of so many others in the industry, was driven by a failure to understand the emotional needs of their audience, and develop a product that resonated with that carefully defined persona. Astley had projected her assumptions onto the readership, and delivered to them photos of mostly thin, white women paired with articles like "How to Handle Crazy, Poofy Hair" and "How to Pair Denim Vests with Leggings."
The behaviors, aspirations, and needs of Teen Vogue's readership, and of any organization's audience, becomes a driving force in its core narrative—these attributes give momentum to the brand story, and form the basis of connection that builds trust and affinity with the brand. If an organization is unable to align authentically with its buyer's motivators, its narrative collapses—unable to support the audience it must empower to succeed.
Teen Vogue knew it had to find a different approach, and that started with redefining its buyer persona. In May 2016, 29-year-old Elaine Welteroth stepped forward as the new editor-in-chief, making it her mission to "usher Teen Vogue into a new era—one that reflected its readership."
Welteroth began that era by engaging in research to better understand the psycographic components of the persona. Her research found that the actual interests of Teen Vogue's target audience expanded far beyond the "fashion, beauty, and style" guidelines defined by ex-editor-in-chief Astley. Teens who have grown up in the internet era are just as likely to be interested in social issues as their parents, and just as eager to read and share content that engages their concerns about high-stakes political issues.
Although the demographics of Teen Vogue's audience never changed, its persona did. The Pew Research Center describes Teen Vogue's audience as "diverse, and on track to be the most well-educated generation yet…moving toward adulthood with a liberal set of attitudes and an openness to emerging social trends." The data about their most essential concerns and interested contradicted both Astley's presumptions and the societal stereotypes that chained Teen Vogue to a fossilized persona.
The psychographic elements of a buyer persona are much harder to perfect than demographic components, but are much more essential to crafting a resonant story. Buying decisions are driven by emotional needs of an audience, and the more effectively a brand speaks to those, the more quickly customers establish trust, affinity, and make a favorable buying decision.
With its buyer persona clearly defined, the new Teen Vogue leadership team had to balance "assumptions that dismiss how attentive young readers are to politics" while still embracing its expected content around fashion and lifestyle trends. In an effort to re-engage its audience, it had to become a source of content for an audience who simultaneously cares about Ariana Grande's hair extensions and the "Four big takeaways from Bernie's speech on democratic socialism."
"It's okay to be interested in both" opined one 16-year-old, an ideal match for both the demographic and psycographic elements of the Teen Vogue persona.She described the concept of fashion advertising on the same page as an environmental story as "brilliant." The audience that Teen Vogue and countless other organizations had tried so desperately to activate was finally beginning to engage: "I hadn't thought about Teen Vogue in years when I noticed a cover story about Willow Smith…I couldn't remember the last time I'd seen a black girl on a cover of a magazine."
Welteroth was able to create change by being humble enough to not assume what readers wanted, but to understand them holistically, and advocate for the diversity of their interests, saying that "Teen Vogue has as much right to be at the table, talking about politics, as every young woman does in America right now."
This significant shift in persona is reinforced by Teen Vogue's most widely read article ever: "Donald Trump is Gaslighting America." The partisan think piece was sandwiched in between "Beauty Game Changers" and "Gift Guide: Hashtag Holidays." It educated readers on the definition of gaslighting, and offered resources for spotting propaganda and fake news.
Following Duca's piece in popularity is a far less controversial article, "How to Apply Glitter Nail Polish the Right Way," a complete guide to dark marks and acne scars, as well as "Mike Pence's Record on Reproductive and LGBTQ Rights is Seriously Concerning." The variety of this content seamlessly meets the multidimensional curiosities of Teen Vogue's audience.
Tavi Gevinson, who created her own alternative teen magazine when she was just 15, commended the publication's effort to meet the broad needs of young women: "The biggest headline on an issue of Teen Vogue I bought when I was 14 was 'Your Best Body.' Now they've successfully rebranded themselves to appear in opposition to toxic ideas and beauty standards…it is in their best interest to subvert expectations of teen girl magazines."
"More than ever, we must understand that our reader is multifaceted, and is looking to arm herself with as much information as possible," Vogue editor-in-chief Anna Wintour stated in support of its little sister publication. Teen Vogue'smission statement was updated to echo the desires of its audience, pivoting from a source for style and gossip to "the young person's guide to saving the world."
"We aim to educate, enlighten, and empower our audience to create a more inclusive environment (both on and offline) by amplifying the voices of the unheard, telling stories that normally go untold, and providing resources for teens looking to make a tangible impact in their communities."
When an organization is struggling to gain traction, the solution may not be a complete pivot or reinvention. Teen Vogueunderstood how its audience looked—demographics—but had failed to invest in appreciating the emotional depth of that persona. For an organization to build a durable, emotional connection with its buyer, it must understand the psychographics that animate their persona, and craft a story that speaks to these needs and positions the brand as an effective mentor to address them.
Although she's no longer Teen Vogue's editor-in-chief, Welteroth time at the publicationhas an enduring impact thanks to the buyer persona she defined. "It's about the audience," she said."We're going to continue to innovate and continue to find new ways of reaching this audience in meaningful ways." That audience, previously tethered to "fashion, style, and beauty," can now be described more accurately: "a community of civic-minded, really socially conscious politically active curious ambitious young people who crave the truth, and who aren't afraid to speak the truth."
Julia Aspen represents all that is special about Woden. Whatever your storytelling needs may be, Woden can help. Read our extensive guide on how to craft your organization's narrative, or send us an email at connect@wodenworks.com to discuss how we can help tell your story.