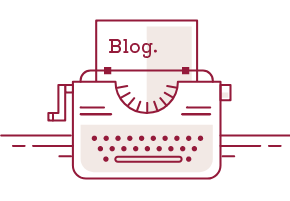 Atomic Disruption
When Community and Quality Find Its Footing
By Rachel Fox
When Sidra Qasim finished high school, she was faced with a situation in which nearly all young Pakistani women find themselves: under constant pressure from her family to find a husband. Matchmaking attempts began at age 16, but Qasim rejected every suitor who came to visit. While Qasim's parents, both of whom were educators, were considered fairly liberal, according to Qasim, a pilgrimage to Mecca brought more rules to her house: "Suddenly the science and literature books disappeared from our home … The rules were tightened. Our dress code became very strict." So Qasim doubled-down on her studies and by the time she graduated high school, her grades were high enough to enroll into college. Thinking this would once and for all quell their daughter's higher aspirations, they permitted Qasim to attend a university where she was just one of 15 female students. During this time, Qasim was introduced to Waqas Ali, who was drawn to Qasim's ingenuity and intelligence. He asked her to be his business partner, and after much persistence, Qasim's parents reluctantly allowed their daughter to move to the city of Lahore to begin a venture with Ali in 2012.
Fast-forward nine years, and Qasim and Ali's company, Atoms, is among the most watched direct-to-consumer companies in the world. It raised a more than $8 million Series A round in 2019, partially thanks to a customer waiting list of more than 40,000 people. The journey from Lahore to Silicon Valley has been anything but linear. At each stage and through each iteration of Qasim and Ali's journey, the pair shared an unshakeable belief in the ability of the internet to form communities around quality products that were previously never available. By remaining firmly oriented toward this purpose, they were able to survive several pivots that ultimately led them to disrupting an established industry: everyday footwear.
After they moved to Lahore, Qasim and Ali started their first company, Social Media Art, to help Pakistani brands establish a social media presence. At the time the internet was still fairly new and limited in Pakistan—even Facebook was banned. After a year of rejection, the partners began to lose hope. They started looking for different business opportunities, which led them to an unlikely meeting with a group of local craftsmen making shoes in the village of Okara.
While the craftsmen worked on the muddy floor of their two-room workshop, hammering and stitching together high-quality leather shoes, Qasim and Ali spoke to them about how the internet could revolutionize their business. Like previous recipients of their Social Media Art pitch, the craftsmen were skeptical. That first meeting didn't produce a qualified lead for their social media business, but it did spark an idea for the couple's next venture.
Qasim and Ali knew there was an opportunity to connect community craftsmanship to others around the world through the internet, and if the shoemakers wouldn't hire Social Media Art to do it on their behalf, the partners resolved to do it directly.
Qasim returned to the craftsmen's workshop again the next week—but this time she came alone. During that visit, she stayed until the sun went down, absorbing everything they would teach her about making shoes, from cutting patterns to identifying the quality of the leather. She returned seven times and by the last visit, the craftsmen still weren't social media clients, but had instead agreed to collaborate on a shoe collection. It was to be called Hometown Shoes: Ali created the website to sell shoes directly, and Qasim collaborated with the workshop to ensure that the shoes were made to the highest quality standards possible. Understanding the power of social media to share stories, the team began documenting their journey with the craftsmen, posting updates about each stage in their process—including the snags, the triumphs, and the mistakes made along the way.
From this partnership, the brand Markhor was born. Along with the craftsmen, Qasim and Ali defined their new brand as guided by the belief that "modern design is best brought to life through traditional craftsmanship." This philosophy was built on the notion that good products are a result of a good and happy community.
Qasim became known for not accepting anything less than a superior quality product. When the craftsmen would bring her finished shoes, she would send them back to add more stitches per inch, or to improve the finishing, if they did not meet her standards. The final product rivaled dress shoes sold in the finest retail stores around the world.
Markhor's first order came in immediately after it launched a website from someone who was following Markhor's story on social media. The company had not yet set up a way to accept payment, so the customer sent $85 via Western Union. That first sale exposed the challenges of a direct-to-consumer model, and Qasim and Ali's commitment to the connection of quality and community.
When they arrived at FedEx to ship the shoes to the customer, who was in France, they discovered that shipping would cost $120—$35 more than the cost of the shoes themselves. The company had a choice: refund the customer or lose money on its first sale. Qasim and Ali reflected back on the brand's guiding principle, and the shoes were on their way to France.
After a year in the business, Markhor was selling 50 pairs of shoes per month directly to customers online. Qasim and Ali, who by this time, had grown their relationship beyond being mere business partners and had married, launched a $15,000 Kickstarter campaign to help their company become sustainable.
The campaign began on a Monday night, and by the time the couple woke up Tuesday morning, it had reached its goal. Because they were chronicling their journey the entire time on social media, blogs and other outlets picked up their story and orders began flowing in. By the time the Kickstarter wrapped, it had raised $107,000—the most in Pakistani history—and had sold over 600 pairs of shoes.
Qasim and Ali knew they needed to move beyond crowdfunding campaigns if they wanted to continue to grow their community of quality-obsessed customers; they applied to the Y Combinator startup accelerator program in San Francisco. Y Combinator is among the most competitive and well-known accelerators—it helped launch companies like AirBnB and Dropbox, among others. In their application, they wrote that their goal was to create an online platform for craftsmen all over South Asia. Despite their online interview being a disaster due to poor internet connection, they were able to sell interviewers on their purpose-driven vision for their company's growth.
At the end of the three-month Y Combinator program, investors from all over the world are invited to a Demo Day where each company in the accelerator makes a pitch for additional investment. Markhor had just two investors take meetings during their Demo Day, and neither chose to invest. Markhor was the only startup in their cohort not to raise additional capital. Perhaps most defeating: even though Qasim and Ali had sold shoes to several of the Y Combinator attendees over the three months, no one arrived that formal day wearing Markhor's leather footwear.
With Y Combinator behind them, Qasim and Ali had three months left on their work visas and Markhor's funds were running dangerously low. Markhor had been focused on crafting high quality leather dress shoes—the problem was no one wanted to wear them. Even in the business world, fashion was becoming more casual and comfortable. People wanted to wear sneakers that transcended time of day or occasion.
Qasim and Ali committed themselves during their visa's final three months to gathering as much research as possible. They interviewed shoe store managers, badgered customers for their opinions, and spent days hanging out inside Nike stores to observe buying behaviors. In the aftermath of this research, the founders left Markhor behind forever, and pivoted toward a new brand still consistent with their purpose. They sourced the highest quality materials that would ensure high comfort and wearability, along with a sleek design favored by CEOs and bike messengers alike. They called the shoe prototype Atoms, because they had gone to the atomic level in search of quality.
The lessons of Markhor were taken into account with Atoms and the ethos of creating a superior product by listening to and pleasing your community still stands. When the couple created their first Atoms product sample, they invited 20 people into their home for breakfast and Pakistani chai. On the way out, they gave them a pair of shoes and followed up with them for their feedback. They incorporated that feedback into the second sample and gave those same people the next updated version.
Atoms' approach is to make one exceptionally high-quality shoe that's great for everyone—even in quarter sizes to accommodate a better fit. According to Qasim, Atoms' growing success is driven by people and passion: "We've built a very strong community because of two reasons," she says, "First, because of our high quality product. Second, we listen to people." At a time where customers are inundated with direct-to-consumer startups, Atoms has differentiated itself thanks to a commitment to the same story that's been at its core since Qasim visited that first workshop in Lahore: the brand's one-to-one relationships with their consumers.
Very few brands experience a linear path to success. As teams listen to customers and evolve through feedback, it's the ability to anchor those pivots around a consistent purpose that predicts long-term success. As Social Media Art became Markhor, and Markhor became Atoms, the products changed, but the story did not—and for Qasim, Ali, and their enthusiastic customers, that has made all the difference.
Rachel Fox is a manager at Woden. Whatever your storytelling needs may be, Woden can help. Read our extensive guide on how to craft your organization's narrative or send us an email at connect@wodenworks.com to discuss how we can help tell your story.