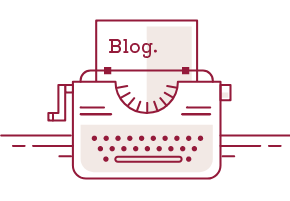 Coachella and the Art of Crafting a Timeless Story
By EM Ricchini
Twenty-five thousand people gathered to watch Pearl Jam play at Empire Polo Club in Indio, California on November 5, 1993. The show originated in protest: Pearl Jam refused to play in Los Angeles due to a dispute with Ticketmaster over excessive service fees. The concert itself went off without a hitch, and Pearl Jam succeeded in their principled stand. What the fans in attendance didn't realize at the time was this event was about more than the connection that only live music can provide. Though it didn't put Indio on the map yet, this event was the pivotal first step toward something much larger: the Coachella Valley Music and Arts Festival.
From that November Pearl Jam show to Coachella's inaugural weekend in 1999, promoter Paul Tollett (who promoted the 1993 show) worked to develop a carefully crafted festival experience. The manner in which fans embraced Pearl Jam's rebellion against unfair ticketing, and willingness to travel great distance in support of it, inspired Coachella's departure from practices popular in music.
Since 1993, Coachella has been recognized for its heartfelt love of music, in all its varieties, and spirit of togetherness. Coachella has continued to outdo itself. But its two-decade lasting power is instructive to those brands wanting to make an enduring impression: stories that stand the test of time remain strong on their core principles but allow for fluidity.
Violent Roots
Coachella's success proves that having a core story is important, and its current place in the cultural zeitgeist may even be taken for granted. The constantly shifting musical landscape (1999's #1 Single: "Believe" by Cher) is hard enough to keep ahead of, but even Coachella itself began as a rejection of the accepted festival norms at the time.
1999's other big music festival was the infamous, violent Woodstock '99 that left concertgoers bloodied and disillusioned. That concert featured the biggest acts of the day, but embraced a commercial mentality that was authentic in its inauthenticity (with all tickets sold through Ticketmaster).  Where Woodstock '69 was all about free love and expression, its 90's counterpart was the antithesis: its organizers co-opted the storied Woodstock brand for purely commercial ends. Where open borders characterized the original Woodstock, and concertgoers could stroll on to the fairgrounds as they pleased, Woodstock '99's attendees were barricaded by steel and plywood, constructed with the proceeds of their $180 fee.
If Woodstock '99 represented a shameless embrace of corporate interests and rejection of its namesake's noble ideals, Coachella was designed to be the "Anti-Woodstock ('99)." Musically, Coachella was uniquely positioned in that it sought to book acts based on artistry as opposed to airplay. This move became Coachella's major differentiator.
Tollett focused his booking efforts on trendy, lesser-known acts. For promoters, these artists have dedicated fans that are just as willing to travel to see them perform — without the massive price tag that comes along with more popular artists. This enabled earlier iterations of Coachella to be less expensive than other festivals. 1999's rate was $50: less than a third of Woodstock's. The lower cost and more diverse spread of artists empowered Coachella's hero — ardent music lovers — and crafted a story for them: to guests, Coachella provides an experience unlike any other.
A Big Shift
The early Coachella lineups were dominated by indie rock and 90's alternative acts — styles that began to lose significance in the late 2000s, as rap became more mainstream and the charts began to be dominated by electronic music. By 2010 Billboard's top track was Ke$ha's party anthem Tik Tok— an earworm even the snobbiest of music fans were not immune to. In the face of these changes, Coachella's understanding of their story — and what truly made the fan experience meaningful — allowed them to thrive.
Coachella made changes to stay relevant:  it was no longer just a "rock" festival, trading singer-songwriter and rock-heavy lineups for DJs and EDM music. Nothing is more emblematic of this cultural shift than a quick consideration of 2009's headliner, Paul McCartney, replaced a year later by Jay-Z. (Before the hyphen was dropped from his illustrious moniker.) Hov was the first rapper to headline Coachella since The Beastie Boys back in 2003, and his set marked a big moment for Coachella: the brand had grown beyond alternative music.
The inclusion of a mainstream artist seems like an off-brand choice, especially because Coachella's modus operandi was to elevate artistry over popularity. In the context of what was happening in 2010 though, this move was strategically brilliant. Jay-Z was going through changes himself, as middle age was bringing out a different, more artistic side of him. Jay-Z was embracing unconventional production, offbeat samples, and experimental approaches on his new album Watch the Throne, making Jay-Z a perfect mechanism for Coachella to broaden its sonic horizons while staying true to its story.
Beyond Jay-Z, the festival's founder Paul Tollett implemented a different booking strategy. He spent less on the headliners so there could be more in the budget for the undercard. He figured that a wider breadth of niche artists would encourage a better variety of people to attend. The result? Coachella's 2010 festival broke attendance records.
Tollet's genius here was understanding what he could change — and what he couldn't. He correctly understood that Coachella's brand wasn't the instrumentation bands used on stage, but rather the spirit they engendered with the audience. Keenly embracing Coachella's narrative truly allowed him to evolve the festival in a way that felt natural and exciting to its audience.
At Least it Wasn't Woodstock
While Coachella was evolving its strategy, another festival was facing a similar identity crisis due to shifting tastes: singer-songwriter Sarah McLachlan's iconic Lilith Fair. Aside from ditching the "fair" part of the name and simply going by "Lilith," the 2010 reboot wasn't too different than the original, which had a successful run from 1997-1999.
Lilith still focused on female artists and empowerment, billing itself as, "the celebration of women in music." Despite appearing to keep its story consistent, the tour failed to find an audience: Lilith ended up cancelling 10 of the 26 stops on its tour, and headliner Kelly Clarkson quit along the way. Lilith blamed the recession on poor ticket sales, and compared to other festivals that year, the acts were on the mellow side. But stars like crooner Cat Power and country legend Emmylou Harris weren't why Lilith failed to pull a crowd the way McLachlan would have hoped.
The emotional core of the original Lilith Fair was that it provided a stage for voices that otherwise might not be heard. Of the 40 acts that were billed as part of the previously maligned Woodstock '99, only three (Alanis Morrisette, Jewel and Sheryl Crow) were female. A lot changed in the rapidly shifting culture in those ten years — and Lilith failed to understand its true narrative.
Aside from female artists making tremendous strides across all genres, feminism itself had made significant progress. The fringe sentiment embraced  by swarms of soy-milk-drinking, broomstick-skirt-wearing, mood-ring-loving Lilith Fair attendees of the 90's had gone mainstream. Kelly Clarkson didn't need Lilith Fair as a platform — she had already been declared an American Idol.
McLachlan's feminism had given way to intersectionality.. People objected to Lilith's absence of support for trans and non-binary people and lack of people of color. Lilith superficially remained true to its female-focused story, but failed to understand the deeper emotional core beneath its veneer. In a way, by not staying attuned to the changing hero of its story, Lilith became the antithesis of itself. There was still a group in need of a voice, but Lilith left them without a platform.
The diversion in understanding their hero, and the authentic connection they had with the brand, explained how Tollett was keeping up with trends and making changes to keep Coachella's audience at the forefront, while McLachlan was stuck in the 90s. Coachella was flourishing and would continue to set records for the next few years. In 2011, McLachlan decided to put Lilith out of its misery and pulled the plug for good.
Corporate Sponsorships vs. Free Spirits
Coachella's brand had consistently uplifted music's most fervent fans and offered the rebellion latent in its rock n' roll roots. 2018 is the area of corporate sponsorships ­— so how can the festival embody that spirit in the face of the landscape shifting yet again?
For the millennial generation that spends its money on experiences rather than investing in real estate or 401Ks, Coachella is the ultimate splurge. That same affinity for experience is why brands are increasingly turning to in-person activations, presenting a difficult balance that Coachella has struggled to get right: make shows more affordable and therefore accessible, but at the cost of some authenticity in commercialization.
According to Tollett, Coachella is dedicated to preserving the authenticity of the actual music experience: no branded signage is permitted on stage while the artists are performing. "I feel like when the band is playing it should be you and the band, and it's a sacred moment," he says.
Though Coachella is more profitable than ever, Tollett is far from "selling out," and still practices reverence for the sublime art of live music. Partnerships like Heineken and H&M are helpful because they offset ticket prices, but can be detrimental to the vibe Coachella has long curated for its attendees: a space safe from corporatization.
It is, again, a representation of Tollett's keen understanding of what he can change — and what he can't. For the small intrusions by outside brands, Coachella has maintained its core identity is by keeping its lineup specialized and unique from other festivals. Pitchfork compiled data between Coachella, Bonnaroo, and Lollapalooza between 2005 and 2017 to see which of the three largest modern festivals had the most overlapping bands. Coachella maintains  the most distinct lineup, and has continued to separate itself even further in the past few years.
Story isn't a get-rich-quick scheme; in fact, it took Coachella four years of festivals just to get out of the red. And even the most story-driven brands aren't immune from criticism: as early as 2012, blogs were predicting the end of Coachella's reign. It's not going anywhere though — in fact, it's getting bigger. According to Pollstar, in 2017, Coachella was the highest-grossing festival in the world.
Today, tastes change faster than ever. What separates the brands that endure from the innumerable passing fads is the ability to truly understand why the brand exists in the first place — and to keep that purpose fixed, while allowing the surrounding trappings to be as fluid as the situation demands.
Paul Tollett and Coachella have persisted by hand-selecting acts that fit with their ethos — keeping its core audience engaged.  The genres, style choices and individual attendees may change annually, but that fluidity has accommodated inevitable cultural shifts.
Coachella's 2030 headliner is probably still in elementary school, dreaming of music unlike what dominates contemporary charts. What can be assured, though, is that they will posses an authentic spirit of rebellion that makes an April trip to the desert worthwhile.
EM Ricchini is an associate at Woden. Whatever your storytelling needs may be, Woden can help. Read our extensive guide on how to craft your organization's narrative, or send us an email at connect@wodenworks.com to discuss how we can help tell your story.