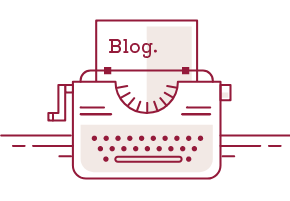 Don't Mail It In: Find Your Brand's Perfect Partner
By Hannah Landers
Well-read environmentalists can now wear their passion on their sleeves—literally.
In a partnership with environmentally conscious retail brand Everlane, The New York Times has released an assortment of clothing as "The Climate Collection." Each piece of apparel is emblazoned with the message, "Truth. It affects us all," and a list of the many different activities that affect climate change.
At face value, this team-up may seem a bit puzzling—after all, the century-old Times isn't an authority on contemporary fashion. This move is part of a trend for many public institutions and resources in an attempt to stay relevant, diversify revenue, and survive. While brand partnerships are a well-worn tactic to leverage audiences, the mechanics of doing so for storied institutions like The Times are more fraught.
Unlike many consumer brands, organizations like The Times are totally reliant on the trust-based relationship that they can forge with their audiences. For a brand defined by its longevity and stature, selecting the right partnership has little to do with short-term opportunity; it's about alignment with the values that have attracted customers since its beginning—a lesson for any brand aspiring to similar, long-term relevance.
In an effort to defiantly reject the notion that "print is dead," The Times has ventured into a variety of different marketing and revenue initiatives previously unseen in the newspaper industry, including compelling and emotional television spots. The paper has also increased efforts to enhance the digital news junkie's affinity for the brand through podcasts and the introduction of The Edit, a newsletter for college students and young professionals penned by budding journalists.
The Climate Collection is a part of those efforts, an appeal to Everlane customers who are already drawn to Everlane's values of straightforwardness and transparency—something echoed in The Times' mission and news coverage. More than this, however, it's an appeal to all of those who share both companies' values, whether they're avid readers or not. Forging a partnership with a company like Everlane around these beliefs shows even those who don't keep up with the headlines that The Times is aligned with their worldview.
The message behind the collaboration aptly sums up the congruity of the partnership for all audiences: "At Everlane, we believe that to make good decisions, you need to start with the facts. And no one is better at bringing the truth to light than the journalists at The New York Times."
More than a publicity grab to draw in more subscribers—or to sell more clothing—Everlane's partnership with The Times demonstrates an understanding of and harmony between the brands' customer bases. With a customer base that skews much younger than the typical Times subscriber, The Times is reaching a new customer base in a sincere, on-brand way, who might otherwise prefer to get their news from Buzzfeed or any number of other sources out there.
As Wodenworker Kenly Craighill has written, Everlane's customers care about more than how good a pair of pants might make their legs look; the brand is "committed to a brand promise of 'radical transparency' by 'partner[ing] with the best, ethical factories around the world, sourc[ing] only the finest materials, and shar[ing] those stories.'" Everlane's customers are interested in the story behind each piece of clothing—a depth of interest that parallels The Times' commitment to reporting on sustainability and climate change.
The partnership perfectly aligns two loosely overlapping audiences who share a set of values to do more than simply drive sales: It creates a meaningful connection between audience and brand, fostering a brand awareness and loyalty that even the trendiest, most well-designed piece of clothing cannot. That connection can't be overstated—even the most straightforward commercial partnerships collapse without them.
One example is in the recent collaboration between the U.S. Postal Service and Forever 21. The partnership involved a streetwear collection that included the USPS's Priority Mail, Express, and First Class branding on various pieces of apparel. Consumers questioned the logic of the partnership shortly after the release of the co-branded clothing line, which featured items ranging from clutches that looked like the aforementioned Priority Mail envelopes, to belts resembling packing tape, to a hoodie papered with shipping labels.
As another source of revenue for the long-struggling USPS, it's easy to understand how the collaboration appealed to the storied American institution. The brand's partnership with Amazon has already helped the organization stay afloat, while new services like Every Door Direct Mail (EDDM)—which allows businesses to better target marketing to their intended audience with an online mapping tool and census data—show that the brand is evolving and trying to branch out. Licensing some of the USPS's logos and other visual collateral is certainly another way to increase revenue, yet the Forever 21 collaboration was more than that.
USPS Brand Marketing Director Chris Karpenko stated that the apparel collection was meant not simply to generate royalties, but also to "build brand awareness among a younger audience."
On the surface, Forever 21 is certainly an excellent place to reach younger audiences. The brand's ubiquity and commitment to allowing young shoppers to cash in on trends like athleisure and "normcore" at very low prices makes it an obvious partner for those looking to make in-roads with millennial and Gen Z shoppers.
However, the bemused response to the USPS collection was somewhat prophetic, and it's easy to understand why.
Many of the items were immensely popular with buyers, and among postal workers themselves, who commented that they would love to sport the branded duds in place of their mandated uniforms. But a great partnership requires success for both sides. While Forever 21 and USPS might be enjoying a brief boost in revenue, the partnership appears poised to fail in creating any lasting brand equity for the struggling USPS.
The connection between each brand's customers doesn't run very deep. Besides the fact that Forever 21 claims to ship all packages with the Postal Service, there isn't any other common ground between the two brands. Forever 21's brand identity is vacuous and flimsy—the company's About Us page on its website (which refers to the brand as "Fashion 21" several times) simply lists several different statistics about the brand, outdated revenue goals, and a vague claim of being a "family owned business" without further context. Shopping at Forever 21 is an indicator that a consumer is trendy, but says little else about what that consumer values on a deeper, more personal level.
The USPS, on the other hand, is the opposite of trendy. Utilitarian and traditional, the USPS is slow to change and committed to the universal service of all Americans. Staying true to its well-known credo, the USPS can be counted on to get parcels where they need to be, each identically blue-suited employee trudging from mailbox to mailbox in rain, snow, sleet, or sun. Rooted in bureaucracy and government, the USPS is an unfailingly stable and steady institution—a brand personality unlikely to resonate in a significant way with the average Forever 21 shopper.
The serial partnership habits of Forever 21 should have also bred some skepticism in the value of the team-up for the Postal Service. Although there was a flurry of publicity around the release of Forever 21's collaborative clothing collection with Taco Bell in October 2017, one would be hard-pressed to find someone still sporting a bodysuit printed to look like one of the fast food joint's sauce packets.
In addition, Forever 21 also released capsule collections with both Pepsi and Honda within months of the USPS collaboration. Forever 21's partnerships tend to be purely commercial flashes in the pan—great for a sales boost, but absent any lingering impact for the other side of the partnership. A brand that will partner with everyone is not a suitable partner for anyone.
Rather than partner with a brand that could be relevant to a younger generation while still connecting with that audience on an emotional level consistent with USPS values, the Postal Service instead opted for the short term flurry of publicity that comes with the flash of see-through jackets printed with QR codes or a T-shirt with a mail truck printed on it. Partnering with an American workwear brand that resonates with younger people, such as Dickies, to create USPS-branded apparel that can withstand the elements, for example, or with a brand known for its simplicity and utilitarian style, such as Converse, likely would have been more successful in keeping the USPS in the minds of a younger audience in a significant and lasting way.
Unlike the deep connection that every Everlane customer feels when slipping on a New York Times Climate Collection T-shirt, the USPS apparel lacks any meaningful connection. They're merely trendy items, designed to replace last month's much-talked-about collab and destined to be discarded in favor of Forever 21's next capsule collection. When an historical or staid brand wants to form a connection with a new audience, the right partnership can be a natural extension that creates opportunity for all involved. In order for that connection to have significance and longevity, however, it has to be built on a shared belief in a set of values or principles. This helps the customer understand that the brand isn't in it just to make a buck; rather, it communicates that the brand is the total package. Seeking out common ground in a brand partnership makes it all the more likely that a new audience will not only become more aware of a new brand, but also see that that brand as one that understands their wants, needs, and values.
Hannah Landers is an associate at Woden. Whatever your storytelling needs may be, Woden can help. Read our extensive guide on how to craft your organization's narrative, or send us an email at connect@wodenworks.com to discuss how we can help tell your story.