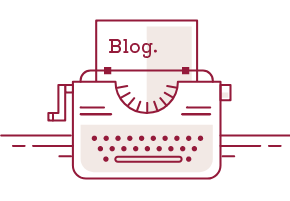 From Libations to Cancellation: How 818 Tequila Lived up to Its Legacy
by Zoe Grant
In the autumn of 2021, ten people died of compression asphyxia at Travis Scott's Astroworld music festival. The tragedy was deemed a mass casualty; in its wake, Scott expressed that he "really just wanted to be there and wish I could kind of just hold everyone and heal them, talk to them, have conversations." The youngest victim was only nine years old.
Among those in attendance at the Houston-based music festival were then-pregnant Kylie Jenner and her three-year-old daughter, Stormi, who she shares with Scott. As Scott's partner, Jenner was expected to make a statement after the fact—and she did, but perhaps everyone would have been better off without it. Jenner's comment consisted of "thoughts and prayers…[for] all who lost their lives," explaining that they "weren't aware of any fatalities until the news came out after the show and in no world would have continued filming." However, this claim was quickly disputed, as Jenner had posted Instagram footage of the concert that clearly displayed an ambulance trying to part the crowd. Needless to say, Jenner's actions were not well-received, and the twenty-five-year-old came under fire for the "tasteless" decision to broadcast the tragedy to her hundreds of millions of Instagram followers.
"I know it's not her fault, but Kylie Jenner storying this video at #ASTROWORLDFest as a literal EMT car rolls [through] the crowd as the show continues on is so incredibly dystopian," one individual wrote on Twitter.
Spanning 1995's OJ Simpson trial to last month's Balenciaga "Gift Collection" campaign, the Kardashian-Jenner family has been continuously involved in the most high-profile public controversies of the past few decades. These scandals range from copyright lawsuits to cheating scandals to accusations that multiple sisters have committed cultural appropriation—including Kendall Jenner in relation to her company 818 Tequila. Despite this, the Kardashian-Jenner businesses are collectively worth 5.33 billion dollars.
The Kardashian-Jenners have successfully established their collective brand as one that hinges on scandal as a way to drive awareness. This narrative has remained consistent throughout the past twenty-seven years, which is why their behavior, no matter how questionable, is exactly what consumers have come to expect. The Kardashian-Jenners and their 26 business ventures are effectively untouchable—because as long as a brand's story is aligned with customers' expectations, it can survive any crisis.
Kendall Jenner founded 818 Tequila in 2021. The numbers 818 serve as an homage to the area code of her hometown, Calabasas, CA, despite the tequila itself originating from the Jalisco region of Mexico. Before 818 Tequila was officially on the market, it was anonymously entered into multiple tasting competitions. When Jenner launched the tequila brand on Instagram, she announced that "all three styles of 818—blanco, reposado, and añejo—had been awarded distinctions in their own right from the World Tequila Awards, the SIP Awards, the MacroLiquor Spirit Awards, and the Ultimate Spirits Challenge, where the brand's añejo was awarded the Chairman's Trophy." In total, 818 won 16 blind tasting awards across half a dozen major industry competitions. The product spoke for itself, even without the Kardashian-Jenner brand attached to 818—but with its success came inevitable controversy.
Regardless of the accolades 818 Tequila received, Jenner was subject to backlash after revealing the name behind the brand. This was to be expected, given the usual outsize reaction to most Kardashian-Jenner ventures, but some claims were unfounded—such as the allegation that 818 isn't "real" tequila. For tequila to be legally considered "real," it has to be made in Mexico, and Jenner's tequila is crafted "from 100% blue agave in a distillery in Jalisco, Mexico." However, assertions of cultural appropriation were legitimate.
To celebrate the launch of 818 Tequila in the U.S, Jenner posted photos from a campaign in which she was pictured riding a horse through agave plants and drinking tequila in a pickup truck while agave farmers lingered in the background. For this photoshoot, Jenner chose to wear "an outfit and hairstyle that is traditionally associated with Mexican culture … many called out the look as cultural appropriation or as an attempt at 'migrant chic.'"
The American model is, as far as the public knows, not a Mexican agave farmer, so she was criticized for capitalizing on and playing into associated stereotypes. Additionally, a significant part of Mexico's culture and economy is based around tequila, which is why "many take offense when celebrities of non-Mexican heritage take to creating tequila companies, due to their potential exploitation of workers," and for enticing their millions of followers to support their brand over a local business. 
Jenner and her company came off even more poorly thanks to the agave shortage and its repercussions. Typically, agave is supposed to be harvested for tequila when the plant is around eight to nine years old. However, due to tequila's increasing popularity, agave is often picked when it's only three to four years old in order to keep up with the demand. This has resulted in the cost of agave rising exponentially and smaller, local distilleries paying the price. While the agave shortage isn't Jenner's direct doing, Lucas Assis, bartender and tequila expert, explained that it's likely a result of the uptick in celebrity tequila companies.
"When you come from the outside with only the intention to make money off of this thing that's so important, without any regard or any real knowledge or any respect to that culture, it's cultural appropriation," Assis said.
However, despite these moral quandaries, 818 Tequila sales have excelled. On the day it launched, 818's entire line sold out online in a mere four hours. Following this trend, in the first seven months of business, 818 sold 136,000 cases—the equivalent of about 1.5 million bottles. According to Mike Novy, 818's president, sales have already exceeded what was projected for the first two years of operation.
"What 818 has achieved in the past 10 months since its release takes an average brand years to accomplish," said Rhea Duggal, president of East Houston Street Wine and Liquor in New York City.
Ultimately, due to its overwhelming success, 818 Tequila was named the best-selling new tequila of 2021 in the United States, rendering Jenner's company untouched by retaliation.
Not every celebrity can integrate controversy so seamlessly into their brand story that consumers are willing to accept it as part of the package. Once deemed the "Unofficial Queen of Twitter," Chrissy Teigen was widely known for her social media presence on Twitter, where she shared her relatable thoughts with an impressive audience of 13 million followers—but Teigen's influencer days came to an abrupt and indelicate end. Last year, Teigen faced major backlash after being accused of cyberbullying by media personality Courtney Stodden. 
"I experienced so much harassment and bullying from [Teigen] when I was just 16 years old," Stodden stated in an Instagram video.
Stodden then dug up a number of incriminating messages that painted a deeply unflattering portrait of the model. "my Friday fantasy: you. dirt nap. mmm baby," Teigen tweeted at Stodden in 2011.
"It really affected me," Stodden continued. "It's so damaging when you have somebody like Chrissy Teigen bullying children."
Teigen cited an apology and left Twitter for good, but it was no saving grace for her brand, which suffered beyond the point of recovery. Months after the incident, Teigen released her third cookbook, Cravings, which had a disappointing debut in contrast to her previous books. Cravings officially became Teigen's lowest-performing book; it was also the only book of Teigen's that failed to make the New York Times Best Seller list. Not only did Cravings underperform—but Teigen's baking mix brand was even accused of ripping off a small business' packaging designs. Her cookware from her lifestyle line was then dropped by Target, Bloomingdale's and Macy's as a result of the bullying backlash. 
What's so fundamentally different about Kendall Jenner and Chrissy Teigen? How did 818 Tequila sales exceed expectations in the wake of controversy while Teigen's latest venture tanked so abysmally? Teigen and Jenner are both wealthy models with connections to powerful people in a variety of industries—but, unlike Teigen, Jenner behaved in alignment with the Kardashian-Jenner story. It was no surprise when 818 Tequila sparked controversy. In fact, it was unavoidable as a brand that fell under the Kardashian-Jenner umbrella. Consumers expected—and likely rejoiced—in the brief (and warranted) cancellation of 818 Tequila. The 818 appropriation scandal aligned with consumers' expectations, and, as a result, sales were driven by people clamoring for a taste of the forbidden fruit.
Teigen's controversy, on the other hand, was in dramatic opposition to what customers had come to expect from her brand. While the Kardashian-Jenners leaned into the inherent inaccessibility of their high-rolling lifestyle, Teigen built her brand story on humor and relatability. Teigen's brand consisted of kitchen essentials: cookbooks, cookware, and a fashion line. Her recipes were described as popular and beloved; Teigen herself was called a "woman after our own hearts." The narrative Teigen cultivated was one of an easygoing homemaker—a story that resonated with other stay-at-home parents. However, Teigen's past came back to haunt her, and with the news of her cruel behavior came her empire's collapse. Her once-loyal customers jumped ship when their expectations were thrown out of alignment with Teigen's brand—and those losses were significant.
Jenner and Teigen's respective arcs articulate the necessity of aligning all a brand does behind a central story. Despite the Astroworld tragedy and all the negative press that came with it, The Kardashians was still renewed for another season, and none of their businesses suffered meaningful repercussions. 818 Tequila continued to perform well into 2022, expanding distribution into China and launching a $200 premium añejo. The ultimate lesson to be learned is that when a brand's narrative mirrors customers' expectations, it will always come out on top.
Zoe Grant is a brand storyteller at Woden. Want to stay connected? Read our extensive guide on how to craft your organization's narrative, or send us an email at connect@wodenworks.com to discuss whatever your storytelling needs may be.