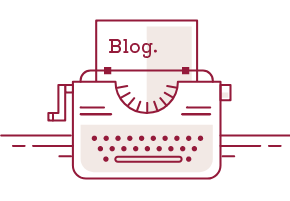 If Your Brand is Customer-First, Then Why Am I Still on Hold?
Maybe it's time to admit that it's not pandemic-related: most brands really just don't care about their customers
by Ed Lynes
This past year, millions of Americans spent their holiday season stranded in an airport. In the 10 days between Christmas and New Year's Eve, airlines cancelled 15,000 flights, forcing countless travelers to substitute the warmth of a yule log and glow of fireworks for the buzzing neon lights dangling above the Terminal C food court.
Foul weather played a role in the cancellation of 7 percent of the nation's scheduled flights, but airlines quickly fingered another culprit: the fast-spreading omicron variant of the coronavirus. United Airlines (which cancelled nearly 8 percent of its flights in the last week of the year) stated: "The nationwide spike in Omicron cases has had a direct impact… We're sorry for the disruption and are working hard to rebook as many people as possible and get them on their way."
Employees unable to report to work due to coronavirus infections is an unavoidable reality. But it's likely that United's decision to eliminate almost 22 percent of its workforce—more than 20,000 jobs—since the onset of the pandemic may be a contributing factor, as well (Delta and American are right behind, with 16.55 percent and 9 percent, respectively). For those unlucky enough to be stranded, getting rebooked was no easy feat: wait times for customer service calls continue to be painfully long, despite executives' claims of improvement.
Domestic airlines had a rough end to 2021, but they're far from the only companies who have claimed pandemic-induced necessity to trim back on their once-standard commitments to customers. During the pandemic, hold times for phone support have increased 50 percent. In early 2020, this was attributed to the unique challenges of transitioning to work-from-home and global disruptions—but two years later, the situation hasn't improved. And it's not just a three-hour hold to replace a modem that's making customers feel ignored; it even takes longer to get a pizza from Domino's.
"Due to the ongoing COVID-19 pandemic, we are currently experiencing longer than normal wait times. The current hold time is between two hours—and the rest of your life."
The future of customer service may be more digital, distant, and automated; if so, companies will eventually have to admit the reductions in service they have blamed on the pandemic are not short-term inconveniences, but their new mode of operation. The countless brands who have anchored their story with a message that puts the customer first will have to make a choice: revert to their pre-pandemic ways, or re-imagine their identity with customers as more incidental than central.
To understand the implications of this challenge, ask recent visitors to Disney World.
For fifty years, Disney World has been known as "the most magical place on earth." Even during 2020, with travel depressed due to the pandemic, more than 7 million young and young-at-heart visited the theme park to for an "immersive and magical experience because Walt Disney World, and only Walt Disney World, connects you to the characters and worlds you most desire."
Disney World's brand promise, and its fanatical commitment to guest experience, are legendary. Tom Boyles, a Senior Vice President at Disney Parks and Resorts, observed in 2014 that employees at Disney World are encouraged to "own the moment" that each guest has in the park, a customer-centric vision that makes a trip to Disney World so immersive and memorable. Boyle stated that same year that Disney's commitment is "to ensure that the most magical place on Earth, remains that way."
Guests at Disney World in the fall of 2021 experienced something different: closed trams and monorails left guests walking miles to enter the parks; attractions opened and closed with little notice, dining services were curtailed, and perhaps most crushing: no physical contact with characters for young guests. Despite these reductions in guest experience, ticket prices have actually increased.
Disney's very specific promise is what makes the long, humid walk across the parking lot and into the park so jarring. In campaigns promoting the 50th Anniversary of Disney World in October 2021, masks are prominent,but otherwise, the commitment to customers is an experience and celebration that looks identical to what Mr. Boyles described years earlier.
The overwhelming majority of park visitors would likely agree that certain public health protocols are reasonable. But curtailing customer experience while keeping it at the center of the brand's messaging have created a disconnect that leaves visitors increasingly frustrated: park guests continue to flood social media with complaints about the disconnect between the customer-centric promise Disney continues to make and the reality that's being delivered.
Maybe Disney World will return to keeping the promise of a magical experience millions remember in 2023 or beyond. But if it cannot, it must re-imagine its own story and positioning to visitors, or it risks a more meaningful erosion in its brand—and the negative impacts on park traffic likely to follow.
The challenge being faced by Disney plays out in smaller ways across the globe. The cost of staying in a hotel remains unchanged, and the guest-centric language that has long defined that industry continues to permeate, but maid services have been reduced and hot breakfasts have been replaced by pitiful pre-packaged meals of Raisin Bran. Is it really coronavirus that has led to a critical shortage of continental breakfasts?
Customers—whether consumers or businesses—crave authenticity in the brands they do business with. Authenticity earns and cements trust, and inspires evangelism. And when there's a disconnect between what a brands says and does, customer relationships quickly erode (along with the brand's value).
What's most critical for any brand in this moment is to realign their story with the reality of what they intend to deliver long-term. There's nothing wrong with shifting a brand's story to emphasize the independence of the customer—IKEA's been doing it for years. Customers respond to stories that are more differentiated than "excellent customer service," and will even tolerate more work on their part to participate in a brand that they believe is being candid with them. It's the disconnect between a story that repeats the primacy of the customer while giving them short-shift that damages brands in the long-term.
In 2022, blaming poor customer experience on the pandemic is anything but authentic. The early days of 2020 were filled with uncertainty, but as Briggs Capital managing partner Rod Robertson noted: "Financial Armageddon never materialized for most, and many companies skated over thin ice and went on to rapid recovery." Yet as brands have allowed their reductions in service to linger, customers haven't responded as expected: consumer spending is forecasted to grow 8 percent this year. And with fewer expenses to earn those revenues, corporate profits are higher than ever.
Some of the brands who built their story around customer-centricity may bring back the experience they once offered, but far more will be unwilling to do so. Those companies would be wise to plow some of those profits back into redefining the story they tell their customers and aligning their identity with the way they'll deliver on their promise going forward.
While United Airlines was cancelling flight after flight during the last week of December 2021, some of its stranded passengers likely stumbled across the brand's purpose and positioning while searching for a customer service number; it reads:
United's shared purpose is "Connecting People. Uniting the World." Every day, we help unite the world by connecting people to the moments that matter most. This shared purpose drives us to be the best airline for our employees, customers and everyone we serve.
For a family who missed the moment of a Christmas Dinner, or the 20,000 former employees the airline still hasn't called back to deliver on its promise, those words likely read as hollow. With an experience that is so disconnected from the story they tell, it's not surprising their major airlines' customers lack loyalty and are so open to the entireties of low-budget, no-frills competitors; the service is just as bad, but at least they know what they're getting.
Ed is a managing partner at Woden. Want to stay connected? Read our extensive guide on how to craft your organization's narrative, or send us an email at connect@wodenworks.com to discuss whatever your storytelling needs may be.