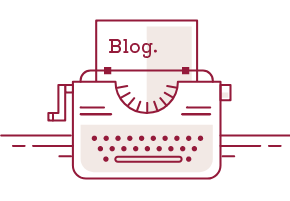 It's Mall About Experience
Consumerism to Community: Saving America's Struggling Shopping Malls
By Hannah Landers
Across America, holiday decorations are being packed up and returned to the attics where they live ten months a year. Although the season passes so quickly, treasured holiday traditions hold a special place in the public imagination year-round. Whether it's the annual felling of a pine tree and subsequent attempt to secure it to the top of a car, or baking cookies from a recipe passed down through generations, time-honored rituals and rites of the season are comfortable in their familiarity.
Some traditions can't withstand the test of time: fewer families than ever trekked to their local mall for the annual family picture with Santa Claus.
In a surprising twist, consumers still kept up the annual holiday tradition of shopping at actual physical stores. Despite claims that we're all in the midst of a "retailpocalypse," retail sales from November 1 to Christmas Eve rose by 4.9 percent this year, which is the highest rate of growth since 2011. Of the estimated 174 million people who went shopping over the Thanksgiving holiday this year, more than half visited brick and mortar stores for some or all of their shopping. 
Yet the outlook is still gloomy for malls: Large anchor retailers like J.C. Penney and Macy's are eliminating physical storefronts at an alarming rate, and some have predicted that between 20 and 25 percent of American malls will close their doors for good over the next five years.
So, why did shoppers choose to flock to America's independent brick and mortar stores, eschewing the convenience of the mall, where they can find everything under one roof? Counterintuitive as it may seem, retail isn't about commerce – it's driven by experience. If malls want to regain their mojo, it's time to stop thinking in terms of register rings and start imagining a world where consumers want to spend their time — not just their money.
Patronizing Dystopia
A shopper entering a mall is confronted by rows of empty storefronts: display cases barren, metal fences pulled over entranceways. Once great avenues of retail are vacant; the stores that do remain are adorned with vivid red and yellow posters screaming "STORE CLOSING! EVERYTHING MUST GO!" Vending machines are out of service, perhaps never to be fixed, and fountains are dry, the chipped and fading porcelain tiles replacing chlorine-heavy water and the glint of pennies. And one doesn't dare venture near the food court.
It wasn't always this way. Suburbanites from the 1950s through the 1990s flocked to malls: they were meccas for socializing and gathering. Teenagers congregated after school at the local outlet of American Eagle Outfitters or Hot Topic and met friends on the weekend to grab an Auntie Anne's pretzel or an Orange Julius. Between browsing at Anne Taylor and Gap, mothers indulged their children with quarter-fueled rides on small plastic spaceships and race cars. Senior citizens took advantage of the sprawling layout and level terrain for light exercise, speed walking past throngs of shoppers.
Department stores such as Macy's and Sears offered in-store demos for home goods and beauty counters for young women to experiment with that new shade of lipstick. Staples like Brookstone and Sharper Image challenged the imagination with novelties that made a store visit mandatory. Malls were so central to the American zeitgeist that they became characters of their own: George Romero's Dawn of the Dead positioned the mall as a last refuge of the living, and the mall served as de-facto companions to the protagonists of early 90s classics Clueless and Mallrats.
During the mall's four-decade heyday, it was experience that drew in shoppers. Sure, they needed a new pair of shoes; but that became secondary to the myriad delights, both social and recreational, unique to the mall experience. The enjoyment of that experience made them want to shop; it's well known that oxytocin releases lead to higher economic transactions. They came because they wanted to, and bought because they were happy.
Things Fall Apart
So, how did the mall lose its way? The most obvious, and oft-repeated, answer is the Internet. Over the past decade, online shopping jumped from only 3 percent of retail sales to nearly 9 percent. But this convenient excuse doesn't stack up: The increase in consumer spending and foot traffic of non-mall retail this holiday season indicates there's still plenty of retail dollars to go around.
The mall's lost its way because it doesn't understand its own story. Customers flock to the Internet to purchase what they need, whereas they loved the mall because it helped them discover what they wanted. Rather than try to position itself as a resource outside of a person's shopping needs, the mall tried to compete against the convenience and cost of online shopping — a misguided investment that led to subpar product offerings, cutbacks on valued experiences, and tired interiors that feel like a ghost of shopper's past.
Most disappointing of all? The consumers of today — especially the desired millennial demographic — value experience over almost all else. Malls should be excelling in a world that prizes social currency and Snapchat photo ops. The average suburban mall's struggling Sears and food court pizza is not enough to spur these teens to find the kind of connections that their parents once found in the mall's prime. These meccas of consumerism need to look beyond their current point of stasis to a time when they provided a place for people to come together and experience something.
Forward Through the Past
The mall needs a new story to attract foot traffic — or does it? Maybe the malls of America just need to look to their past and capitalize on the nostalgia of mall memories by providing a place where people can get more than a new set of cookware. The mall needs to once again become a place that traffics in experiences. The journey forward for malls isn't an evolution: it's a renaissance.
Nostalgia can be a powerful storytelling device. Doctors have discovered that experiencing nostalgia triggers feelings of happiness, boosts self-esteem, heightens the feeling of intimacy between loved ones, and, perhaps most importantly, infuses life with a greater meaning. Those who spent formative teenage years in malls have latent memories begging to be awakened by a trip to the Build-A-Bear Workshop. For younger generations without those memories to tap into, the nostalgia is for an era they've only known in media; yet, thanks to the twenty-year cycle of trends, the 1990s are back in vogue — so the mall and all it has to offer should be, too.
Of course, this will involve more than reopening a Spencer Gifts outlet; while the mall might be able to win back some of its foot traffic with an appeal to nostalgia, a significant investment into providing a customer experience will ensure its survival into the future. America's most vibrant mall, the Mall of America, is a perfect example of such a pivot. The biggest mall in America had a lot to celebrate last year aside from its 25th anniversary. Not only is it Minnesota's most valuable real estate asset at a whopping $2 billion — making it twice the value of the newly constructed Minnesota Vikings football stadium — but it can also entice customers to spend 52 percent more than then the national average spent at other shopping malls.
A cynic might credit these successes to the gimmick of being "the biggest mall in America." That would be a disservice to an institution that has been able to adapt itself so successfully in the rapidly and radically transforming consumer landscape. The Mall of America isn't just a mall — it has counted among its tenants an aquarium, a community college, and even a wedding chapel. It hired its first black Santa Claus for the 2016 holiday season and recently launched a writer-in-residence program, which was nabbed by a poet and his typewriter. The mall even encourages development among local businesses, giving some online retailers their first brick and mortar location as well as housing a self-owned-and-operated store committed to fostering local entrepreneurs.
The Mall of America understands that its customers don't brave the bitter Minnesotan cold and legendary parking lots for a chance to shop at Best Buy. They're there to ride the roller coaster, to see live comedy, to have an experience. By continually emphasizing and improving the experience of visiting the mall, the Mall of America is providing customers with the kind of multifaceted mall experience of yesteryear, updated with a modern twist to serve today's consumer. Compared to the more common suburban behemoth still hitching its fate to the bare shelves of a Sears, it's not hard to understand their divergent fates.
When brands struggle, many seek to reinvent themselves. But America's malls shouldn't be trying to beat Amazon at a game it has perfected; instead, they should be using their four walls as the unique differentiator that provides something the e-commerce model never could. The challenge is that all great brands, and their inherent stories, are rooted in authenticity. No matter how hard you try, you can't change who you are — meaning the path forward really is a journey inward.
It's at the core of the brand where the story resides: In the most rapidly changing consumer landscape ever seen, it's that constant that must anchor any institution with a hope of retaining its relevance.
Hannah Landers is an associate at Woden. Whatever your storytelling needs may be, Woden can help. Read our extensive guide on how to craft your organization's narrative, or send us an email at connect@wodenworks.com to discuss how we can help tell your story.