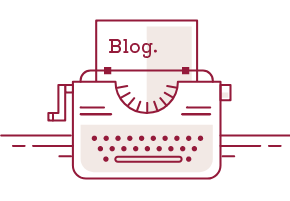 Peer Pressure or Pure Profit?
Brand Loyalty Waits on the Other End of a Difficult Decision
By Dante Pannell
"It is shameful retreat for the company. American businesses should be proud of our country's history, not abandoning it."
Earlier this summer, Nike pulled its "Betsy Ross Flag" sneaker, designed to commemorate Independence Day, from store shelves across America. As the news broke, Arizona Governor Doug Ducey took to Twitter to vent his frustrations not only with Nike itself, but with the idea that an American business would turn its back on its country. Nike had previously waded into this type of controversy by selecting lightning rod Colin Kaepernick as the face of its "Dream Crazy" campaign, and it was Kap himself who pushed Nike to pull the sneaker.
Kaepernick argued that while the flag may have been famously created by seamstress Betsy Ross, it had been co-opted by groups with racist ideologies and could be seen as offensive to Nike customers. Outrage between this stance and lingering feelings on the former NFL quarterback's taking of a knee during the national anthem are difficult to separate. But either way, Kaepernick's decision to be outspoken should have come as no surprise.
More than a spokesperson, Kaepernick has been positioned (and readily accepted a role) as Nike's conscience. As brands more readily accept characteristics of people, including the need to make decisions of right and wrong, they face a choice familiar to any individual: in moments of conflict does it make an unpopular decision it believes to be right, or the popular decision that others want?
Nike has long trusted its ability to buck peer pressure, do the right thing, and weather controversy for long-term gain—an approach that appears to be paying off. Kaepernick's role has brought a public face and assuredness to this moral decision making. But, in the case of online home furniture giant Wayfair, the organization's moral compass was not with a celebrity spokesperson, but rather its own employees.
On June 26of this year, 500 Wayfair employees, nearly 10 percent of the company, walked out of the company's Boston headquarters in protest to rally specifically because of the company's refusal to take the kind of moral stance people expect from brands.
"The Wayfair Walkout" was instigated by the company's plan to fulfill a $200,000 order for BCFS, a contractor supplying the controversial immigration detention centers in Texas. Wayfair employees felt this sale, while financially meaningful, was inconsistent with the company's values, and made their disapproval known—more than 500 signed a petition urging their employer to cancel the transaction.
Wayfair executives acknowledged employees' grievances, and even applauded their passion, but ultimately defended the commercial benefits of the transaction as "business leaders" who "believe in the importance of respecting diversity of thought, within our organization and across our customer base." In other words: "we're keeping the money."
The company indicated it believes "all of our stakeholders, employees, customers, investors, and suppliers included are best served by our commitment to fulfill our orders." While this type of purely transactional view might have been acceptable in previous eras, the failure of Wayfair to firmly establish its stance on a controversial issue with which it was involved gave employees (what they saw as) no choice but to announce a walkout on Twitter, and follow through in dramatic fashion.
It's not surprising that of the two demands made by employees, one was establishing a clear company code of ethics. Absent a clear moral stance, Wayfair ended up betraying all parties involved. By not providing a clear moral compass for its employees, it shattered the internal alignment critical for success. And, in the course of backtracking, it failed to defend its customer as well.
Weak moral leadership only frustrates all involved. Employees asked that the company to donate the profit of its BCFS deal to RAICES, an organization that helps reunite families who have been separated by detention centers. The company decided to neither defend the merits of its initial transaction, nor to appease employees. Instead, Wayfair donated $100,000 to the Red Cross—money that did not support any relief efforts for detention centers, but a donation that still implied a level of discomfort with the BCFS business.
Following the announcement of the walkout, Wayfair's stock dropped 5 percent. This wasn't a sign of the market supporting the moral stance of the protestors—it was an implicit criticism of weak moral leadership that refused to take a clear stand one way or the other.
Nike had the courage to listen to its conscience and make an unpopular decision in the face of considerable outrage, and trust that its customers would come around to eventually blunt the impact of an unpopular but principled move. In Wayfair's case, it neither clearly embraced the unpopular decision (supporting its customer), nor leaned in to what might be seen as the "right" one (supporting employees), and its attempt to please all parties just left all sides upset in the end. PayPal, like Nike, shows how a principled, risky decision (which cost millions of dollars) can convert the public to a company's views.
In 2016, PayPal announced North Carolina would be home for the payment processors' new operations center, an investment that would bring 400 well-paying jobs to the city. But, this announcement was short lived.
Two weeks after the company's announcement, North Carolina passed the controversial Public Facilities Privacy & Security Act (HB2), which regulated the use of bathrooms by gender and was seen as discriminatory to the LGBQT community. While other organizations, such as the NBA, issued temporary boycotts of the state, PayPal went all-in and pulled the entire project, its 400 jobs, and the $3.6 million of investment it was planning for the Charlotte area in response.
PayPal's decision was swift and forceful. The process of selecting Charlotte for this new facility took years of planning, negotiation and review, and dropping the center cost the company everything it had invested in the search — and millions of tax incentives. The company could have hedged with a temporary boycott, as others did, or tried to justify the decision as made, but instead felt compelled to make what it perceived as the right decision, no matter the cost.
Not surprisingly, the move was not popular in-state. Following the withdrawal, North Carolina Governor Pat McCory issued a statement: "There's no doubt there is a well-coordinated, national campaign to smear our state's reputation after we passed a common sense law." This tough talk soon gave way to another type of common sense: in part due to PayPal's withdrawal and the other boycotts, the state passed an amended, non-discriminatory version of HB2. Because of the company's clear moral compass, PayPal was able to make a decision quickly (ahead of the typical protests and public pressure on both sides that often follow these controversies), and it helped sway public sentiment around the law itself. The company continues to abide by its principled stance, and has not revisited opening a facility in North Carolina.
In the days following the Betsy Ross controversy, the blowback of the initial decision turned into another victory for Nike. Despite public outcries to boycott the sneaker giant, Nike's stock rose 2 percent in the aftermath of the controversy. Nike made its stance known and clear, even if initially unpopular, and gave people the option to support it or not. Even vocal critic Ducey was spotted in a pair of Nike's no more than two days after his Twitter rant. Not everyone needs to agree with a moral stance to support a brand, but they will almost always respect its clarity.
Two-thirds of consumers believe it is important for brands to take public stands on social and political issues. This expectation of companies may be new, but it's one brands must accept if they intend to forge authentic, meaningful connections with their audience. The only way to do this is to have a clear moral compass, guided by the company's purpose, and to apply it in ethical decision making—just as a person would.
Nike has proven time and time again its willingness to do this, and the loyalty it helps create. PayPal illustrates how acting with integrity adds value to the brand. And, companies such as Wayfair are a reminder that trying to please all comers, and making amoral decisions, only frustrates all stakeholders.
Making, and publicly standing by, an unpopular decision is never easy for a brand or the people that lead it. But, it is precisely in those moments of courage that an organization reveals what it values most, and has the opportunity to inspire customers, employees, and partners alike with the type of courage that forges a lifetime of brand loyalty.
---
Dante is an associate at Woden. Whatever your storytelling needs may be, Woden can help. Read our extensive guide on how to craft your organization's narrative, or send us an email at connect@wodenworks.com to discuss how we can help tell your story.