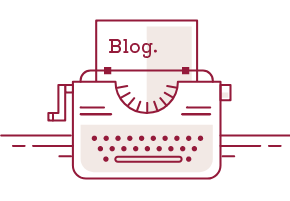 The Power Of The Underdog
Consumers increasingly rally to upstarts willing to tackle the problems market leaders ignore.
by Eric Harrison
• Patagonia's founder made environmental preservation an essential part of the brand
• Other brands try to adopt sustainability, but don't embrace it strategically
• Consumers have helped Patagonia grow tremendously, seeing its purpose as their own
Customers root for underdogs because they connect with the catharsis of going up against big odds. Small- and medium-sized businesses know this challenge all too well. They don't have the name recognition that larger competitors in the space have, and likely aren't even in the conversation of who owns the market share.
However, underdogs often have a unique advantage: a fierce desire to better serve customers by solving a challenge that their larger competitors won't. Being the underdog was how Patagonia, a brand known for its outdoor clothing, built a story that people around the globe believe in today.
When Patagonia's founder Yvon Chouinard was 14 years old in 1953, he found his love of climbing and it quickly became more than a hobby. Chouinard was notoriously hopeless at whatever he turned his hand to, but climbing was something he could finally excel at. He'd always been environmentally conscious, and as his love for climbing grew, so did his passion for the preservation of the environment. The more climbing Chouinard and his friends did, the more he realized the negative effects his equipment was having on the rocks they climbed. For Chouinard, this created a real internal dilemma. He didn't want to give up the activity he'd grown to love, but how could he live with himself knowing he was playing an active role in destroying the very thing he strived to preserve? The options were simple: stop climbing or find a solution. So he got to work.
Chouinard began creating and selling safer climbing spikes, which, to his surprise, gained immediate traction. His products weren't solving the problem overnight, but Chouinard knew if he could widen his impact and show that impact, people would grow to become as environmentally conscious as him. His name quickly grew in popularity across California, and expanded beyond the state as he traveled the country on climbing adventures.
Before a climb in Scotland, Chouinard made a purchase that changed everything: a rugby shirt. As he repelled down the cliff that day, he noticed that for the first time in his life, the rope wasn't digging into his skin. It made sense—if the shirt was designed to withstand the damage of a brutal rugby match, it could withstand the damage of a rope, too.
Chouinard didn't hesitate—he purchased shirts from around the world and sold them to any climbers he could. Shortly after, what started as a hobby quickly grew into the brand that consumers know today: one that prioritizes environmentally and ethically sound business, no matter its impact on their bottom line.
Since 1985, Patagonia has pledged one percent of its sales to the preservation and restoration of the natural environment. It's also awarded over $140 million in cash and in-kind donations to domestic and international grassroots environmental groups making a difference in their local communities. And, interestingly, rather than trying to proclaim these contributions as a moral high-ground, it instead wants other businesses to contribute to the cause equally. The brand encourages all businesses to pledge one percent of sales to the same cause for a distinct benefit: "the satisfaction of paving the way for more corporate responsibility in the business community and the recognition, support and patronage of conscientious consumers who value serious commitment to the environment." To Patagonia, environmental stewardship isn't a banner to wave, it's a cause for every business to embrace.
Today, many consumers are as environmentally conscious as Chouinard. They believe in Chouinard not because he was selling metal spikes, but because of his focus to solve the problem well-known brands wouldn't. He saw his solution as necessary, and was so inspired to solve the problem of environmental sustainability that he got others to buy into that message too. That's how Patagonia became a successful underdog: he built a brand around an idea rooted in purpose and took consumers on a journey they could believe in.
It would be inauthentic to say that Patagonia is still a major underdog in the industry. The company is now the second-largest brand in the outdoor clothing and accessories sector right behind The North Face, which pulls in more than $2 billion of the industry's $4 billion annual earnings. The North Face has always positioned itself as more of a luxury brand than anything else. Founded by two hiking enthusiasts in the late 1960's, it targets people who believe exploration creates an indelible bond with the outdoors. While the idea of environmental sustainability is present in the North Face brand, it isn't communicated as effectively. The idea of exploration (and the gear that supports it) takes a larger role in brand elements like The North Face's mission statement: "to provide the best gear for our athletes and the modern day explorer, support the preservation of the outdoors, and inspire a global movement of exploration."
While it may be articulated on its website, it's unclear what The North Face's mission genuinely means. The brand appears to be centered around the idea of dauntless exploration and the urgency of using North Face products to support that mission. But meaninglessly cramming sustainability into the mix isn't resonating with the next generation of customers in the same way that Patagonia's message is.
Patagonia is notably stronger with younger consumers, finding a full 19.38 percent of their crowd between the ages of 18 and 24. That's unsurprising considering a recent global survey conducted by the BBC found that nearly 60 percent of young people are concerned about the future of the environment. It's no secret that consumers are becoming more environmentally focused than past generations. Brands like Patagonia are seeing success because they've built a brand around a sustainability story their customers rally around.
The difference between Patagonia and The North Face comes down to the connection they've built between customers and purpose, and how they positioned themselves as growing brands. Patagonia's approach was intentional: to help consumers believe in a purpose that transcended outdoor clothing. But the North Face failed to create the same emotional connection.
Patagonia is certainly no longer the underdog, but its success shows how positioning itself as one early with an urgent and unique purpose resonated with consumers. Patagonia never intended to be the biggest brand in the outdoor apparel industry—it just wanted to give its customers a purpose to believe in.
For brands that are looking to achieve growth, Patagonia's origin story as a purpose-led brand is one worth taking seriously. When customers see that growing a brand means growing a purpose they believe in, the brand's story becomes their story, too.
Being an underdog can be scary, but it can also be rewarding—not because of the challenges they'll face, but because of the opportunities they can create for the people who believe in them. Their will to win is unmatched. They have a unique ability to rally teams and people. And they have a clear vision—they believe in what they do and know who they want to become.
Eric is a brand storyteller at Woden. Want to stay connected? Read our extensive guide on how to craft your organization's narrative, or send us an email at connect@wodenworks.com to discuss whatever your storytelling needs may be.