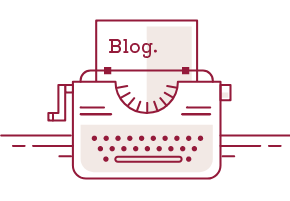 The Quibi Quandary
When Strategy Doesn't Align with Story
By Hannah Landers
2020 began as another year in the Golden Age of television. It was also supposed to mark the dawn of the Quibi era—at least according to Jeffrey Katzenberg, the creative mind behind the streaming service that officially launched on April 6.
"Five years from now, we want to come back on this stage and if we were successful, there will have been the era of movies, the era of television and the era of Quibi," the DreamWorks co-founder and Disney veteran prophesized to a crowd at South by Southwest in 2019. "What Google is to search, Quibi will be to short-form video."
Midway through the year, however, the outlook for the short-form video streaming service is a lot murkier: The app has only 1.3 million active users (TikTok, for comparison, has 30 million active monthly users in the U.S. as of 2020), the company is projected to burn through $1 billion by the third quarter, and critical reviews of its content have been fairly tepid. Many users' free trials expired in July, meaning that Quibi could potentially see its audience shrink even further; advertisers are already reportedly asking to renegotiate their advertising deals in light of the service's less-than-stellar launch.
On paper, Quibi has everything going for it: Aside from the visionary leadership of founder Katzenberg, the company is helmed by former Hewlett-Packard CEO Meg Whitman, who was also instrumental in the growth and success of eBay. The streaming service has a bevy of original shows in its lineup, each featuring well-known names in the film and television space, such as Sam Raimi, Liam Hemsworth, Jason Blum, Lena Waithe, Reese Witherspoon, Tituss Burgess, Anna Kendrick, Chrissy Teigen, and even the Kardashians (among many others).
More important than its star power, the brand seemed poised to fill a valuable void in the short-form video content space with a premium offering—much like the way HBO had changed the cable television landscape by convincing people to shell out money for its premium offerings only a few decades earlier.
Despite its foretelling of a new, innovative era of entertainment and short-form, prestige offerings, Quibi has (thus far) turned out to be surprisingly mediocre in both form and function. Many organizations begin with the purpose of achieving a lofty vision that reimagines the future. Those who are successful, though, are able to pair this story with an equally compelling strategy for success. In painting a wide-reaching, ambitious portrait of what Quibi was meant to be, Katzenberg and other leadership lost sight of how to take the steps required to fulfill their collective vision for the future—one that now seems nearly impossible for the brand to reach.
Despite a name that sounds like a "quinoa-based doggy snack," Quibi (which is short for "quick bites") was supposed to be a grand experiment that would reinvent television as we know it. Katzenberg had been championing the concept as early as 2017, using the success of Dan Brown's book The DaVinci Code—which is broken into 105 chapters over nearly 500 pages—as proof that audiences were looking for smaller bits of entertainment. As consumers increasingly became engrossed by all forms of video on their phones, Katzenberg felt that his foray into short-form, premium, and mobile-first video was a no-brainer.
Platforms like YouTube, TikTok, and Instagram offer short-form videos that are ideal while waiting for a coffee or riding the subway, although the majority of this content is user-generated and informal; the high production values and star power of Netflix or Hulu are available through apps on one's mobile phone, of course, but many of the programming clocks in between 30 minutes to an hour (and is often delivered on a clunky, poorly structured mobile app). Quibi would occupy the space between the two options: short enough for the small but frequent moments of inactivity in the average person's life, but with the panache of Hollywood—and meant to be watched on an iPhone.
With decades of experience in Hollywood, Katzenberg was able to bag big talent for his small screen both in front of and behind the camera; Idris Elba would face-off against a professional in a car stunt show, and the much-buzzed-about script about founder of Snapchat Evan Spiegel (titled Frat Boy Genius) would captivate audiences in the same way The Social Network had—albeit in 15-minute installments. On top of all of this, the big names associated with these many projects at Quibi felt as though they had the artistic freedom to do some of their best, more daring work—especially within the innovative, mobile-only format.
In an interview with Vulture, director Guillermo del Toro—known for writing and directing horror-tinged fantasy epics like Oscar winners Pan's Labyrinth and The Shape of Water—described using the frequent breaks in the short episodic format "not as a syntactic narrative device only, but to reflect the story. Every ten minutes, you'll get a swerve, a fork in the road." In tapping talent like this and giving them a format with which to be creative, Katzenberg could not imagine results anything short of ground-breaking.
Unfortunately, the opposite seems to be the case. Although Quibi has only released a portion of its content thus far, many of the programs have been received unfavorably. Some have been met with outright derision—such as an episode of horror master Sam Raimi's anthology series 50 States of Fright about a woman too obsessed with her golden prosthetic arm to remove it, even as it makes her deathly ill—while others have left audiences questioning the forethought that went into each show's concept. In his review of the initial Quibi line-up for Variety, Daniel D'Addario argued that the courtroom concept in Chrissy's Court—in which model Chrissy Teigen mediates relationship disputes—is little more than a pretext for Teigen's witticisms, and wondered why Quibi hadn't just giving the star a talk show instead.
The overarching theme of every show, D'Addario told The Guardian, is "celebrity names without thinking through what they would be doing that is interesting or novel." A longform feature on Quibi from Vulture following the company's initial launch and subsequent downturn revealed, in fact, that many of the programs that were pitched to and ultimately found a home on Quibi were those that were already shopped to other potential networks. This lead many to speculate that Quibi was the place for second-rate material from otherwise well-known stars— material not good enough for other, more established content producers.
"If we have a show that's going to be a huge hit, you pitch to Netflix, HBO," a producer from a Quibi project told Vulture. "If it doesn't get traction, you pitch to Quibi."
In addition to its cutting-edge content, the format of Quibi's shows—created for and only available on mobile phones—was another key cornerstone of the company's vision. To match the high production values of its programming, Quibi worked to develop an app that truly made video content seamless on a mobile platform. Using its signature "Turnstyle" technology, the Quibi app allows viewers to turn their phones horizontally and vertically without compromising the experience of watching the video; the image quietly and flawlessly transitions from portrait mode to landscape mode without the jarring jump associated with watching Netflix or HBO on their respective apps. This experience was core to Katzenberg's vision of a new era: With Quibi only available to users through its mobile app, the technology that underpinned the viewing experience had to be truly remarkable.
Some, however, have pointed out the ways in which Quibi's content and the company's mobile-focused format clash. Writing for The Atlantic in a review of Quibi's initial line-up, Spencer Kornhaber cautioned readers that one "hazard" of watching Quibi is that the viewer will want to check his or her phone a lot. The mobile phone has become a center of communication, commerce, and more for many individuals. To monopolize this space—a space where text messages, emails, and other pings and dings are a near-constant distraction—Quibi needed to provide content worthy of its audience's attention. Although Quibi's shorter format was supposed to encourage film and television makers (like Del Toro) to think creatively about storytelling, the truth is that many of them simply stuck with standard television show formats; nothing in the video content thus far was on par with the innovation of Turnstyle.
It wasn't long before Quibi's mobile-first vision—the thing that truly made it different—was abandoned. Following the underwhelming response toward Quibi's launch, Whitman appeared on CNBC to assure all viewers that the platform was accelerating the release of features that will allow users to cast Quibi content to their TVs and other, larger screens. This is a move that belied the brand's commitment to the future of television—the very reasoning for bringing Quibi into a world already saturated with video streaming services. As for Quibi's content, this change in formatting could prove to be a slippery slope: Now that Quibi is on regular television sets, where viewers can binge entire seasons in a single sitting, is there a need for the directors, editors, and other artists behind the scenes to continue to try to break the storytelling mold?
After Quibi's bungled launch, Katzenberg put the blame squarely on the coronavirus pandemic: Now that people were no longer trapped and looking to kill time between meetings or during commutes, he argued, Quibi's audience had shrunk sizably before the app even launched. However, as Jezebel writer Shannon Melero pointed out, Covid closings and high unemployment have left many individuals trolling for entertainment. Just because people aren't waiting for a train or running out of the office for a quick lunch break doesn't mean that they aren't interested in high-quality entertainment delivered in short, action-packed bursts—as evidenced by the continued popularity of TikTok.
Instead, the spurning of Quibi by the wider viewing public signals a disconnect between the product, company, and experience that Quibi claimed to deliver versus the reality of the streaming service. Quibi set out to change the way short-form video was seen and consumed; in giving video storytellers—countless talented writers, actors, directors, and more—a new platform and format for their craft, Quibi had the potential to forge a new frontier in the ever-competitive streaming arena. Although Quibi itself had written a compelling story—one in which movies and television were shorter, but more dynamic, and audiences experienced wholly new ways to tell even the most beloved stories—the brand failed to hew close enough to that story in its every action.
A well-told story can be the foundation upon which to build a powerful, lasting brand that connects with customers, employees, and other audiences. In order to successfully build upon that foundation, however, brands need to develop a strategy that aligns with the elements of that story—a blueprint for moving the brand forward that is shaped by that essential brand narrative. Otherwise, companies like Quibi may prove to be an alluring house of cards (and not the kind that vaults streaming services to success): impressive at an initial glance, but flimsy enough to topple at the smallest disruption.
Hannah is an associate at Woden. Want to stay connected? Add Hannah on LinkedIn, read our extensive guide on how to craft your organization's narrative, or send us an email at connect@wodenworks.com to discuss whatever your storytelling needs may be.