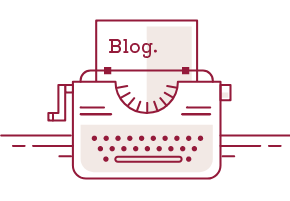 Think Inside the Box
By Andrea Bullard
In 1968, 3M scientist Spencer Silver stumbled upon "a solution without a problem." Intent on developing a strong adhesive for airplanes, he instead created a low-tack one—weak, but reusable. Made of tiny, indestructible acrylic spheres, the adhesive could bind two pieces of paper, while allowing Silver to pull them apart and stick them together again dozens of times. Silver was encouraged to speak about the product informally with his co-workers, as well as at the manufacturing company's seminars, one of which was attended by fellow 3M scientist Art Fry. 
Fry, who sang in his church's choir, had a problem without a solution: he frequently lost his place in his hymnal when the bookmark fell out. One Sunday, during a particularly dull sermon, his mind wandered to Silver's adhesive. He realized the product could provide the anchor he required without damaging the hymnal's pages. Fry rushed to the lab, painted a small piece of paper with a strip of the adhesive, and the first ever Post-it Note was born.  
Fry's colleagues pestered him for samples of the product, and began using them as a means of organizing daily tasks and reminders. Eventually, 3M developed machines to manufacture Post-it Notes and, in 1980, released them nation-wide. It wasn't long before they became a staple of homes and offices around the world. 
Meaningful innovations—the kind that provide new value to customers—can happen only within story-driven cultures. For company culture to become a major catalyst for inspiration, collaboration, experimentation, and ultimately innovation, an organization requires a couple of things. The first, is a clearly-defined purpose that speaks to why the brand exists. The second is a brand story that situates that purpose within a customer-centric framework and serves as the foundation for a thriving culture. 
Beauty retailer Sephora's purpose is to "inspire fearlessness" in its community. The brand places that purpose at the center of a story about how beauty stems from a life without fear. Its customer drives the action, while Sephora mentors them toward this end, providing tools and guidance to help her on her journey towards a bolder existence.  
"At Sephora, we're obsessed with teaching and inspiring our clients to play in our world of beauty," it tells prospective employees on its Careers page. "But our true secret to success is a dedication to unlocking our client's beauty potential and inspiring fearlessness, whatever it means to her." 
The quest for fearlessness defines Sephora's entire culture, from its hiring practices to its celebration of its team members, many of whom were customers first. Sephora amplifies the stories of customer-employees like Color Specialist Austin, for whom the brand's purpose has been transformative. 
"When I took my first step into Sephora, I came across a family that not only accepted me for who I am, but also encouraged me and empowered me to be fearless," he said. He first encountered the brand during his grandmother's battle with cancer through its Classes for Confidence program, which Austin said helped to restore her self-esteem. Ultimately, working at Sephora gave Austin, who is gay, the courage to finally come out to his father.  
Austin's story is one of many moving testimonials on the brand's YouTube page. The brand's well-defined story has helped it align both the customer journey and employee experience—particularly vital as it is often customers who become the best team members. Sephora's purpose also determined each of its core values, including innovation: "We are fearless when we take risks to enhance the client experience." Values, which govern a brand's actions, determine how it will fulfill its role as mentor to customers in the manner its brand story promises. By defining its values as consistent with its core narrative, Sephora positions itself to act in the service of its customers as it pursues innovations on their behalf. 
Entrepreneur and innovation expert Henry Doss identifies culture as the single most important stimulator of innovation in the workplace. However, in order to actually bring about innovation, that culture must derive its attributes from a brand's core narrative. According to Doss: "The engineering of an innovation culture — requires a framework, an empirical paradigm or guide that provides a common language, a common set of beliefs, and a common set of meaningful, leading cultural indicators." 
Language, he argues, is especially essential: 
More often than not, organizational leaders get trapped into the language of command.   But creating an innovation culture — which is building the innovation potential of organizations — is not a place where the language of command will work.  You simply cannot command individuals to trust.  You cannot declare: "Be more networked!"  You cannot just decide that everyone in your organization will suddenly value diverse points of view.  These are cultural conditions, and they are emergent of the rhetoric and narrative of your organization, not declarations. 
Story—the vehicle of purpose—must serve as the foundation of culture and the limiting factor when it comes to the pursuit of new ideas. 
In 2015, with a strong, story-driven culture in place, Sephora opened its Innovation Lab, a facility and team devoted to developing new technologies to further its customer's journey toward fearlessness. The Lab's Vice President, Bridget Dolan, emphasized that her team's pursuit of new ideas is rooted in its customer-centric narrative: "Our digital innovations have always been developed with the client in mind–what will be useful and helpful to her," said Dolan, "as opposed to trying a bunch of technologies to be buzzy and interesting." 
Sephora's innovation team has partnered with Modiface and other tech companies to develop artificial intelligence- and augmented reality-based technologies that offer customers the option to test products on their digital likeness online before making purchases. Sephora Virtual Artist, an AR tool that gives customers access to thousands of shades of lipsticks, eyeshadows, and other products, also teaches users how to achieve different makeup looks through tutorials. 
Sephora's Executive Vice President of Omni Retail Mary Beth Laughton explained that cutting-edge technology is intrinsic to Sephora's mentorship:  
"Digital and innovation have always been part of our DNA at Sephora," she said. "We are very focused on our customers, and we know that her life is increasingly reliant on digital. So we know to be successful as a retailer, we've got to be where our clients are, and give her tools and experiences that meet her needs." 
By equipping its customers to see themselves as they want to be seen, Sephora reinforces the sense of confidence they gain from a relationship with the brand.  
By echoing its story throughout its culture, Sephora reinforces the purpose that drives the successes of its Innovation Lab. It ensures its employees understand and feel connected to that purpose, as well as motivated to carry it out as the mentors of its brand narrative. Its focus on story has paid off: In 2019, the cosmetics brand generated sales of about $5.9 billion in the United States alone. 
Unsurprisingly, purpose is the driving force at 3M as well. For nearly a century, the company has built its entire culture around the belief that science should improve everyday lives. In 1948, it introduced the decades-ahead-of-its-time 15 Percent Program, allowing any employee to devote 15 percent of their work time to pursing ideas outside the scope of their job responsibilities. The program does not exist in isolation. Rather, it is ensconced in a culture that motivates employees to experiment with purpose in mind, supporting them with seminars, competitions, incentives, and frequent opportunities for collaboration that empower them in their role as mentors in the company's brand story. The 15 percent program has been immensely successful: 3M boasts 22,800 patents, many derived from its 15 percent program, including Fry's Post-it Notes. 
Before investing in innovation, companies must clearly define a customer-centric purpose, and build a culture that reinforces it. Brands like 3M and Sephora understand that, for innovation to add value, purpose must proceed invention. Creativity loves constraint, and purpose provides that all-important limitation for brands. It is the box inside which all employees pursuing innovations must be motivated to think. 
Andrea is an associate at Woden. Want to stay connected? Read our extensive guide on how to craft your organization's narrative, or send us an email at connect@wodenworks.com to discuss whatever your storytelling needs may be.