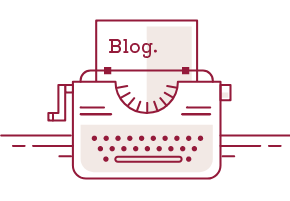 To capitalize on your brand's potential, go 'horizontal' with your storytelling
By Kim Palagyi
Fans have waited 10 years for a new Star Wars movie, but the beauty of The Force Awakens is not merely an introduction to a new generation of rebels. It rather signifies the brand's horizontal jump through hyperspace. The Star Wars brand is not a linear series of movies, but a world where new stories, even trilogies, can be developed from any plot point in Star Wars' space-time continuum.
Star Wars is not alone. J.K Rowling wrote the screenplay for the flick Fantastic Beasts and Where to Find Them, which takes place in the world of Harry Potter, but is set 70 years before Harry steps foot in Hogwarts. Similarly, Marvel Studios seamlessly weaves characters and plot lines to release hit after hit, year after year. What these power-house brands have accomplished beyond building burgeoning fan bases is exemplify horizontal branding. Horizontal branding is the broadening of a brand's capacity to open a new world, beyond developing a singular, vertical product or concept. Similarly, horizontal storytelling capitalizes on all aspects of a brand's potential, to deliver products and concepts that come from the same unified story.
Take Apple, which has expanded into watches, television, and music streaming, yet stays unified under a singular brand story and aesthetic, to deliver word-class function and design. Or Mattel, which unveiled a talking Barbie who learns about her playmate's interests and responds thoughtfully. Barbie even collaborated with its first commercial featuring a boy, acknowledging the true diversity in fans with whom Barbie's horizontal brand resonates. And Lego's aren't just a toy brick, but a universe of creativity, innovation, science, technology, and free play.
Walt Disney didn't create movies — he brought magic to earth. Jesus wasn't a simple man living in the Middle East, he created a lifestyle for the western world to live and die within.
The elements that define your brand's horizontal reach are born and bred in good storytelling. The central story of why you do what you do, amplified by your company's work, informs horizontal storytelling, storytelling that will personify your products. Horizontal storytelling will not only strengthen your brand, but also provide the foundation to cultivate and execute new ideas endlessly.
The success of horizontal storytelling is evident across all industries. The Kardashian clan transformed every day life into astrological profit, each individual family member an evangelist of the greater brand. Taylor Swift defied the music industry with record-breaking sales and her brand is tightly controlled by her reiterated catchy lyrics, which sell the story of her life. Andy Warhol screen-printed celebrities, yet his signature style made even mundane objects a point of conversation, a testament to his own genius.
The ability to craft your own story and articulate your existence, establishes the infrastructure for the creation of an empire. It will bring unification and purpose to your business, and provide the insight for how to grow in all directions. The beauty of a great story is its ability to grow three dimensionally, to create an endless horizon within the expanding universe.
Kim Palagyi is an intern at Woden. Whatever your storytelling needs may be, let Woden help. Download our free StoryGuide, or send us an email at connect@wodenworks.com to discuss how we can help tell your story.