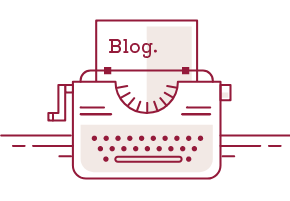 To sell more, you've got to have a story. Here's how small businesses can write their own.
Some call it a pitch. Others infamously refer to it as a spiel. Use whatever word or phrase you like, but what sells anything is, at its core, a story. Telling your business' or product's story correctly is what will convey value and action. And that's when a sale is made.
What's your story?
The best companies have great stories that grab us from an emotional level. Think of Apple. Every campaign the company embarks upon tells a story that grabs its prospects on an emotional level. One of the more recent campaigns that Apple has released, called "What will your verse be?", helps prospects feel that Apple devices actually allow us to make our own mark — to tell our own story. It's a powerful message. Apple isn't selling a piece of computer hardware. It's selling a tool that helps you write your verse. That's a compelling story. And it sells Apple's products.
But storytelling isn't just for the Fortune 100. It's for all businesses. Doing it is simple. Doing it well, however, isn't that easy.
The folks at InTouch CRM discuss how regular businesses can employ storytelling (they call it "content marketing" – a phrase we feel cheapens it, but has become commonplace). And they break it down into categories: awareness content, contemplation content, and follow-up content.
Storytelling to build awareness, the folks at InTouch explain, might include writing a regular blog, posting your stories to other blogs or discussion groups, or even generating infographics to share. Meanwhile contemplation content would target folks who are considering your offering, and follow-up would be designed to resonate with those who have already been exposed to an offer. At the core of all of this is the story you want to tell — the idea that needs to remain consistent, clear and focused on the value you provide.
A good story is also useful to help your team stay focused on the benefits you strive to provide your clients. What is it that you want your prospects to feel when they do business with you? What do you want them to say about you? If this is part of your story, and your team knows the story well, they can help fulfill your vision and your business' promise to its customers.
But how do you write your story?
The process of developing your story is about thinking what exactly your product or service does to make your client's life easier or better. While this sounds simple, usually your first crack at it will be verbose, clunky or only easily understood by you and your business team. That's not good. That's provides for a confusing or ineffective story. And if your story doesn't resonate, everything you do with your story won't resonate either.
A good story is simple. It's clear. And it indirectly makes us feel a certain and planned way about what it is your product or service will do to change at least one small part of the prospect's life. It's a promise, even if it isn't phrased as a promise. But it is simple and easy to communicate. And it must be integrated or at least inform all of your communications both within your company and to the outside world.
Storytelling has been a useful tool since humans first started communicating. Today, the best businesses use it to explain what it is they have to offer. But it isn't just a tool for the big boys. Any business can put storytelling to work with just a little vision and focus.
Woden helps businesses develop and articulate their unique story — what it is that makes them valuable. We then help broadcast that story in a way that gets attention and interest in today's social-sharing culture, helping get the awareness and understanding that leads to authentic sales and better business. If you'd like help with your story, why not give us a call at 844-GO-WODEN or reach out at connect@wodenworks.com.