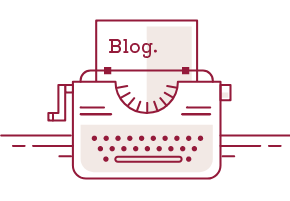 Why Customers Are Sour On La Colombe's Coffee Culture
The coffee game is changing, and brands must change with it or create a disconnect with their loyal customers
By Kaylyn Sidle
La Colombe flourished as a cafe brand at a time when coffee was about an experience: served by a knowledgeable barista who was trained to craft something to meet individual tastes, understanding the origin and character of bean and product varieties. But La Colombe is purposely changing that experience as it expands its brand footprint nationwide and onto grocery shelves.  
Its individualized coffee service is now being mass produced and put into cans, aiming to follow in the footsteps of several other successful coffee brands. But so far there's no indication that La Colombe understands that its promise to consumers is shifting. The mission and message that so engaged the coffee connoisseurs who walked into its inviting cafes are likely invisible to shoppers strolling grocery aisles beneath harsh fluorescent lights. 
As a brand grows and adds new products to their banner, the story it tells and mission it pursues must remain authentic. If product development moves a brand away from the stated reason it exists or how it communicates that reason, it creates a disconnect among customers and an inconsistent brand. 
For La Colombe, a Philadelphia-based coffee roastery that opened in 1994, its growth was previously focused on expanding the number of its cafes, which currently offer an experience of meticulous serving techniques and employees with extensive coffee knowledge in more than 30 U.S. cities.  
But with the recent $28.5 million investment and a 10-year distribution partnership with Molson Coors, La Colombe has increased its retail footprint by 400 percent in convenience stores alone with nearly 15,000 outlets throughout the country. 
Part of this change is La Colombe simply following the evolution of the coffee industry. La Colombe's cafe-focused, experience-heavy brand succeeded during the industry's "third wave," which focused on those experts behind the counter brewing bespoke beverages like a mixologist. It was here that the brand could live its values and story directly in front of its customers. With powerful initiatives that empower the community, advocate for equity, care for the planet, and appreciate the origin of coffee, La Colombe has established the reasons why its consumers should care about its brand. With support and donations going directly to multiple cause-based organizations, La Colombe has done its work to maintain their goodwill commitment. Customers are quick to grasp La Colombe's vision when they watch their barista carefully weigh each dose of coffee grinds for their order while answering questions about the coffee's origin, the culture behind the preparation, and how La Colombe directly communicates with the people farming the precious produce. The community it empowers connects coffee drinkers to coffee farmers through the hands-on work and education of La Colombe's employees. 
The growing "fourth wave" of coffee is (among other things) marked by a "wherever you want it" mentality among consumers who now expect those wonderful beverages to be available beyond the cafe. So, La Colombe must embrace the new wave of innovative product development that's made high-quality coffee products more shelf-stable and convenient. 
Following the announcement of Chobani CEO and Chairman Hamdi Ulukaya stepping up to become La Colombe's sole investor and majority owner, the biggest push in this transition to the convenience economy was the 2016 release of canned Draft Lattes, the ready-to-drink combination of milk and cold-brew with various flavor options. 
La Colombe is now engaging a new consumer base without the influence of a routine connection to a local café and coffee experience to remain ahead of this industry transition. The simple mission "to make the world better through coffee" may no longer hold the same value it once had now that people's coffee passes through multiple hands before it arrives at the consumer. An origin story that was once specific to a niche coffee consumer will now have to stretch far and wide to gain enough traction to make this transformation worthwhile. Consumers in the grocery store aisle have little time to consider a brands' purpose outside of what's listed on the product's packaging. 
While it's easy to convey a brand's mission in its own environment, La Colombe will now have to capture people's attention without a masterful barista and aesthetically pleasing café that represents its presence in the community. La Colombe currently claims to empower its community by believing that people come first, a commitment that is no longer feasible for their new style of production. While La Colombe may still participate in their cause-based initiatives to follow its mission, community empowerment is now lost in translation as they have little connection to the consumers enjoying the product. Rather than focusing on the importance of coffee culture and the relationship between farm to cup, La Colombe will need to move its focus to visual branding and advertising to share that same message in the grocery aisle environment. It has put itself in a position where brand awareness and consumer advocacy are the ultimate drivers of revenue, rather than the unique community experience that attracts consumers as default.  
It's become transparent that La Colombe's origin story was not prepared for national expansion, especially through the distribution of retail grocery store chains. During inflection points like these, La Colombe should look to a veteran of coffee evolution—and perhaps its largest rival—when taking on this challenge: Starbucks. A worldwide leader in the coffee market, Starbucks built its success on flavored beverages, dark-roasted coffee blends, and a connected café experience which were all revolutionary at the time of its expansion. While its boutique product was gaining traction in the market, it quickly realized it needed to focus its story to align with the customer experience, rather than the quality of its product. With what started as a mission to "establish Starbucks as the premier purveyor of the finest coffee in the world while maintaining our uncompromising principles as we grow" turned into the mission, "to inspire and nurture the human spirit – one person, one cup and one neighborhood at a time." With this change, Starbucks was able to convey a message that is accurate to its goals and actions, as it realized its differentiator is a unique customer experience that only it can provide, and that the promise of high-quality coffee was impractical with global expansion. Once customers realized they could get the same exact vanilla latte in New York City as they could in Tokyo, the Starbucks experience dominated the coffee market. 
While La Colombe can maintain the same standards of product quality thanks to new technology and production, it will still need to shift its language to accurately capture its new venture for consumers. This leaves the question of how La Colombe should reposition themselves as both a high-quality coffee company that can not only deliver its staple product in each individualized café, but also at grocery store chains across the country. Although coffee drinkers in the Philadelphia region may recognize the brands logo, consumers outside of large cities in the Northeast may be unaware of La Colombe's origin story and the driving force behind its initial success. As La Colombe is growing its brand down two distinct avenues, it will need to assess the misalignment from both perspectives. While origin appreciation and neighborhood initiatives are what drives customers to its café locations, grocery consumers have different, and often simpler values when choosing a product, such as its convenience, quality of taste, affordability, and the obvious concern of whether the product will give them the jolt of caffeine needed to take on the day. 
While La Colombe is leading the way to a new industry standard, this success opens the door to a slew of new competition. Other coffee companies such as Blue Bottle, Stumptown, and Chameleon are now exploring the options of producing cold canned beverages and product lines poised for retail distribution. The attractive benefit to retail distribution rather than cafe preparation is the ability to standardize products with little factors included that could change how customers receives them, such as a poorly trained barista or deteriorated equipment. While the product can remain high-quality, the preparation and service heavily effects how a customer receives their beverage in the cafe. Starbucks faced a similar challenge during their initial expansion and responded with a comprehensive training program and higher paid positions, while other companies are now removing the human factor of this delivery all together to all but guarantee that their product is being received as intended.  
With this level of product innovation comes a need for brand transformation. To maintain La Colombe's loyal following and drive ahead of competitors, it will need to convince their consumers why this change is necessary, and why their product is valuable to them. With a connection that was once built on the local community, it's now vital for La Colombe to differentiate and dignify themselves to reach every consumer from Philadelphia to Los Angeles—and everywhere in between. With a realigned story that's equipped to communicate on a national scale, through a quick glance down a grocery aisle, La Colombe can continue their rapid growth to achieve its overall goal: to make the world better through coffee.
Kaylyn is a brand storyteller at Woden. Want to stay connected? Read our extensive guide on how to craft your organization's narrative, or send us an email at connect@wodenworks.com to discuss whatever your storytelling needs may be.