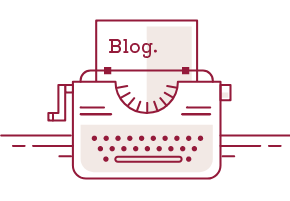 Will Your Business Survive the Next Global Catastrophe?
by Kaylyn Sidle
Disaster may be difficult to predict, but it's impossible to ignore. Events like war, widespread disease, and economic recession are all a part of human history; while these catastrophes can't always be anticipated, society and businesses still must adapt accordingly. The hard-to-swallow truth is that not all product strategies can prepare for tragic circumstances—yet history is littered with countless examples of brands that rose out of the rubble intact. Some brands may look profoundly different than they did in the Before Times, but they are still driven by the purpose that got them started. Brands may need to take drastic measures to adapt to consumer needs in times of crisis, but an enduring organizational purpose is what truly enables them to survive in the face of catastrophe.
Yamaha Corporation's century-old story is built on perseverance and innovation. Its website shares the brand's diverse product offerings: "The beautiful sound of a piano can move one's heart; the rippling exhaust note of a motorcycle can get hearts racing with excitement. Both musical instruments and motorcycles can move people with the sounds they create, and many people associate the Yamaha name with music and mobility—and that should come as no surprise, really." Although it's unusual for Yamaha to have equal commitments to these two vastly different industries, the story behind this strategy is deeply rooted in the brand's purpose. In the late summer of 1945, Japan announced defeat and officially brought an end to World War II, leaving its society and economy devastated by the damage. During the war, many Japanese companies were forced to pivot from their original strategy and commit to supporting the Japanese people—Yamaha among them.
Yamaha's origin began as a piano and organ manufacturer in 1887, inspired by its founder, Torakusu Yamaha when he was once asked by an elementary school to repair a reed organ. Yamaha then went on to create his own prototype organ, later perfecting his craft to successfully produce the first reed organ to be built in Japan. Yamaha eventually founded the Yamaha Organ Manufacturing Company, Japan's first maker of Western musical instruments in 1889. However, when World War II began in 1939, Yamaha Corporation, then under the name Nippon Gakki, quickly innovated its manufacturing plants to produce propellers, fuel tanks, and wing parts for the Japanese military, halting the production of musical instruments altogether. 
Unfortunately, the organization didn't come out of the war unharmed, as only one Nippon Gakki factory was left standing. But Yamaha's evolution didn't stop there. After civilian trade was approved in 1947, Nippon Gakki continued its export of harmonicas, as well as the production of organs, accordions, tube horns, and guitars. WhileTomiko Genichi Kawakami, the company's president at the time, recovered the remains of its war-time production machinery, he realized a newfound opportunity. Kawakami sought to use its technology to enter the motorcycle industry—a fast-growing interest in Japan's culture. This discovery led to the prototype for Yamaha's first motorcycle in 1954, utilizing the organization's casting technology previously used in its piano frames to cast the motorcycle engine's cylinder. 
Kawakami's leadership was a fresh start for the Yamaha Corporation, ultimately leading to its success as the world's leading piano manufacturer, and the founding of Yamaha Motor Company Ltd. in 1955 following the success of its first motorcycle, the YA-1. Yamaha's legacy still lives on today, but very different than what founder Torakusa Yamaha could have ever imagined. The organization embodies its purpose by innovating in a way that offers consumers "exceptional value and deep satisfaction." As a result, its success is no secret: Yamaha holds the largest market share of musical instruments and the fourth largest market share in the global motorcycle industry. While motorcycle manufacturing likely never appeared on this founder's radar when first building the company, desperate times called for desperate measures, and Yamaha proved itself as a purpose-driven company, regardless of what products they previously offered. 
Another Japanese brand, Suzuki, shares a very similar story. Founded in 1909, Suzuki's corporate mission is "to develop products of superior value by focusing on the customer, establish a refreshing and innovative company through teamwork, and strive for individual excellence through continuous improvement." Suzuki was originally a manufacturer of loom weaving equipment for Japan's massive pre-war silk industry. When faced with the challenges of World War II, the brand changed course to enter the automotive industry. Although Suzuki Loom Works had become successful, its leadership started a new venture after recognizing new consumer demands for small vehicles. Beginning in 1937, Suzuki had built several prototypes for compact cars, but these plans were soon halted as the Japanese government declared civilian passenger cars a "non-essential commodity" in wartime. While the company was able to return to loom production, this success was also short-lived. 
Following the end of World War II, Suzuki had to close its plants after severe damage caused by the war. Soon after, in 1951, the cotton market collapsed, putting an end to Suzuki Loom Works. Yet, the organization didn't give up. "If the customer needs something, we must do whatever we can to respond. Hard work guarantees success," a famous quote by founder Michio Suzuki during the time of Suzuki's industry shift. This principle pushed Suzuki to diversify, transitioning into the motor vehicle transport industry, which was crucial to the advancement of Japan. While the company had already introduced motorcycles into its product mix in 1954, its leadership was further inspired by Japan's Ministry of International Trade and Industry's announcement urging the Japanese auto industry to produce a small four-seater vehicle in the 1950s. In 1955, Suzuki released its first automobile, the Suzulight.
Unlike Yamaha's decision to keep its fingers in many different pies, Suzuki found its calling in the automotive industry, officially retiring its loom production to better meet the needs of Japan's growing adoption of automobiles. The initial production of the Suzulight started with just three to four cars a month in late 1955, with a sharp increase to thirty cars a month by the spring of 1956. While it's rumored that only two of the original Suzulight cars still exist today, Suzuki's resilience—and its purpose of focusing on the needs of the customer, no matter the innovation it might demand—laid the foundation of its modern reputation as a globally renowned small car specialist, which now produces over three million cars a year.
Total shifts in product strategy like those carried out by Yamaha and Suzuki are not unique to post-war Japan—similar shifts in brand stories are playing out today. When the world responded to the 2020 COVID-19 pandemic, lockdowns and social restrictions caused more than three million businesses to cease operations, forcing business leaders to reevaluate their strategies in order to keep from going under. However, new business applications toward the end of 2020 reached the highest rate in seventeen years. Whether small artists were motivated to open their own Etsy shop as a full-time gig, or large corporations realized their manufacturing space was viable for other products, COVID-19 inspired a variety of product innovations to meet the new needs of consumers after disaster struck. 
While consumers stocked their cabinets with hand sanitizer amidst the global pandemic, spirit-makers such as Bacardi began to produce branded hand sanitizers to combat the national shortage from well-known hygiene giants like Purell. Fortunately, producing hand sanitizer was a relatively easy transition from rum, since it effectively utilized the components and processes that were already available to Bacardi. By shifting a portion of production from rum distilleries in Puerto Rico, Bacardi was able to repurpose unrefined liquor into medical-grade sanitizer. 
In March of 2020, Bacardi partnered with Olein Refinery, a Puerto Rico-based oil manufacturer to provide raw materials to produce more than 1.7M units of 10-ounce hand sanitizer. Bacardi's Vice President of Manufacturing and Supply Chain, Jose Class, released a statement:  "This is a family-owned business, and we know what it means to take care of a community in need." The announcement went on to share that within the 158-year history of Bacardi, the company had endured many challenges before this one, and learned to harness its resilience, optimism, and community to become stronger in the face of adversity. 
The tradition of putting its community first started when the company's founder, Don Facundo Bacardí Massó, volunteered as the chief organizer of disaster relief in Santiago de Cuba during the 1862 Atlantic hurricane season. The company has since committed to assisting the community in times of need, donating to disaster and recovery efforts for hurricanes Dorian, Maria, and Irma, as well as providing earthquake relief efforts in Latin America. While consumers don't expect Bacardi to retire the world's most awarded rum to focus solely on hand sanitizer, the initiative to temporarily pivot its strategy in lieu of crisis is a clear representation of the company's purpose: "For more than 160 years, we've been proud to be a catalyst for connection. We believe our purpose is to spark real-life rituals to bring people together for key moments in celebration, conversation, and contemplation." When the COVID-19 pandemic struck, Bacardi set its product strategy aside to ensure the health of its community. The brand was quick to take action to meet the urgent needs of its consumers, aligning with its purpose of bringing people together in times of upheaval. This initiative didn't go unnoticed; Bacardi's sales jumped by 14.3 percent in 2021 and went on to win its 1,000th award in spirit competitions.
While Bacardi greatly contributed to the world's limited stock of hand sanitizer, automotive manufacturer Ford Motor Company partnered with GE Healthcare to produce much-needed ventilators. As the coronavirus continued to spread across the United States, it was made clear that the country's supply of ventilators was dwindling. If Ford's purpose is to help build a better world where every person is free to move and pursue their dreams, it's no wonder that the company stepped up to the plate to provide for its country in times of need. 
Although Ford had temporarily halted its production across multiple North American manufacturing plants in March of 2020, these plants would soon open again just a month later in April after proper cleaning and sanitation. However, instead of resuming normal operations and the production of automobiles, Ford had committed to producing 50,000 ventilator units within the first 100 days, and up to 30,000 a month thereafter as needed. Ford's manufacturing plants were equipped with the same complex technology required for ventilator production; with the clinical expertise of GE Healthcare, it successfully met this goal, sending the final ventilator in late August 2020. 
Ford didn't stop at just ventilator production. During this time, the company also used its facilities to produce other much-needed medical equipment such as face masks and reusable gowns and assisted Thermo Fisher Scientific in the production of COVID-19 test kits. Despite this introduction into medical manufacturing, Ford's leadership stated that the production of these materials would not impact the company's production of motor vehicles, and has since returned to its usual operations. Although this product expansion was only temporary for Ford, it serves as indisputable proof that the brand stands by its purpose and is willing to adapt its product strategy to help build a better world.
Today, consumers continue to grapple with  COVID-19's "new normal" and wait with bated breath as the United States enters an economic recession. No matter the circumstances, it's crucial to remember that brands that successfully articulate their purpose, regardless of how radically they must adapt their product strategy, are the ones that will overcome the odds and survive even the harshest of conditions.
Kaylyn Sidle is a brand storyteller at Woden. Want to stay connected? Read our extensive guide on how to craft your organization's narrative, or send us an email at connect@wodenworks.com to discuss whatever your storytelling needs may be.