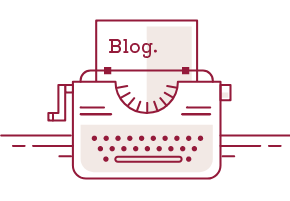 You Are What You Buy
Every year, around 4.4 million new businesses are launched in the United States, but between 15 percent and 25 percent of them won't make it past their first year. In crowded and commodified industries, that number grows even larger.
Product features and benefits alone won't differentiate your business in a way that drives sales. According to Harvard professor Gerald Zaltman, 95 percent of our purchasing decisions stem from emotion, not logic. To connect with buyers, brands must weave an emotional narrative that puts the customer at the center of their story. Customers, eager to see a reflection of their struggles and aspirations, are more likely to become evangelists for brands with a resonant story.
Ultimately, in commoditized industries, products aren't what make people choose your brand over another—adoption is driven by what the product says about them.
Message in a Bottle
In 1964, Ralph Allison and Kenneth Uhl selected five distinct lager brands that, according to experts, tasted marginally different from one another. Allison and Uhl then dispatched six-packs containing three different brands to over 300 regular beer drinkers. Some participants received beers with visible labels, while others got unlabeled bottles.
Interestingly, when the beers were labeled, drinkers demonstrated clear preferences, often rating their self-proclaimed favorite brand higher than the rest. However, in the blind tasting scenario where labels were absent, these preferences vanished. Participants displayed negligible partiality, and many even rated other beers higher than their usual favorite, suggesting that brand loyalty doesn't stem from actual taste.
In a more recent 2009 study conducted at the Green Dragon beer bar in Portland, Oregon, three popular European lagers—Czechvar (Budweiser) from Czech Republic, Heineken from Netherlands, and Stella Artois from Belgium—were put to the test. Using the triangle test methodology, participants were given three samples to taste, two of which were the same beer, and one that was different. They were then asked to identify the odd one out.

In two out of three rounds, participants' ability to identify the different beer was no greater than pure chance. When aggregating the results across all three rounds, there was no statistically significant difference from random guessing.
Budweiser, often referred to as "The King of Beers," has woven a distinct narrative that focuses on history and tradition—a rich American heritage that goes back to its inception in 1876. Budweiser has also frequently aligned itself with American pride and values, as seen in its commercials featuring the iconic Clydesdale horses and patriotic themes around events like the Super Bowl.
Originating from Amsterdam, Heineken's story differs vastly from that of Budweiser, emphasizing the beer's European roots and premium, cosmopolitan appeal. Stella Artois, on the other hand, aligns its story with sophistication and luxury. Its brand is elegant, highlighting the ceremonial pouring ritual associated with the beer.
From the perspective of taste, these three beers—along with most light lagers—are nearly indistinguishable. So why do people prefer one over the others? It's because these brands have enabled their customers to see themselves at the core of a clear, emotionally compelling narrative.
In saturated markets, products alone don't guide our choices. Customers are more likely to buy from a brand that reflects their own struggles, values, and desires. Those who go to bat for Budweiser are more likely to see themselves in a story about traditional American values. Heineken's story caters to cosmopolitan adventurers, while customers who reach for a Stella Artois "chalice" want to show that they're polished, worldly individuals.
When we buy something, we're buying the story that brand tells—and the story we want to share with others about who we are.
The Yeti Phenomenon
The best way to store your beer? A cooler.
Texans are no strangers to heat, making the state an ideal birthplace for brands like Igloo and Yeti. While both companies hail from Texas, they differ significantly in their brand stories. Yeti, based in the trendy city of Austin, is relatively young, having been around for just seventeen years. However, in less than two decades, Yeti has reported a whopping market cap of over $3 billion and reported sales of $1.4 billion in 2022, surpassing the sales of its senior counterpart, Igloo.
Since 2006, Yeti has made its mark with its ultra-durable, high-priced coolers that are fit for the apocalypse. Founded by the Seiders brothers, both passionate outdoorsmen, the brand focused on creating products that could withstand the rigorous demands of hunting, fishing, and outdoor adventures. Yeti coolers can support the weight of an adult man, are bear-proof, and can fit large catches from deep-sea fishing. This durability is reflected in the coolers' cost, with Yeti's initial pricing being ten times that of other coolers. Owning a Yeti soon became a status symbol, and their flagship store in Austin acted as a hub for enthusiasts.
In contrast, Igloo has taken a more humble, mass-market approach. With origins in Houston, Igloo has been around since 1947. Over the decades, Igloo coolers have been a staple of countless American events, from beach outings to soccer matches, available in myriad designs and colors. The company claims a presence in one in three American garages.
Both brands offer customers the means to combat a challenging climate. However, customers' preferred  cooler boils down to the way these buyers see themselves reflected in each brand's story. People are willing to pay a premium if it means that their peers will believe that they're a rugged outdoorsman toting around an $80 lunch bag.
Social media has played a crucial role in amplifying Yeti's brand story and demonstrating the loyalty of those who align with it. Customers proudly post pictures of their Yeti products in diverse settings—atop mountains, in thick forests, or on boats sailing open waters. These images not only validate the brand's narrative, but also transform every Yeti owner into a brand evangelist, implicitly communicating that owning a Yeti inducts you into a community of like-minded adventurers.
In a market flooded with coolers that, at their core, provide the same function,Yeti became essential to customers by tying its product to a story that resonated with buyers' aspirations and self-perceptions. Yeti not only captured the attention of hardcore outdoors enthusiasts seeking adventure and durability, but also those who seek to attain a similar lifestyle.
Igloo, though reliable and revered for its history, often presents itself as a utility tool. While it has nostalgia and recognition on its side, the Igloo narrative doesn't evoke the same aspirational feelings or self-image reinforcement as Yeti. Consumers recognize that an Igloo cooler will serve its purpose at a barbecue or Little League game, but a Yeti cooler tells a story of someone who's ready to tackle any adventure that comes their way.
Reshaping the Workwear Narrative
The Seiders brothers were inspired to create Yeti by their father, Roger Seiders, a shop teacher turned entrepreneur thanks to the invention of Flex Coat. BRUNT Founder and CEO Eric Girouard's father was also no stranger to working with his hands, putting in over 100 hours a week as an aircraft machinist and roofer to make sure his family had more than he did.
Girouard followed in his father's footsteps as a teen, spending summers roofing and landscaping with his friends. While he went on to pursue business studies in college, his buddies entered the trades right after high school. Both intelligent and industrious, they showcased the lucrative and fulfilling possibilities of tradework, often overlooked by white-collar professionals despite the significant accomplishments and stability they offered. Girouard's friends became homeowners, started families, and led debt-free lives, all while remaining deeply connected to him.
This new generation of workers became Girouard's inspiration for BRUNT Workwear—so much so that every style of BRUNT boot is named after one of them. The brand began its journey by collaborating directly with tradespeople, ensuring its workwear truly catered to their unique needs. As Girouard explained, many existing brands produced workwear but failed to create a brand that reflected the modern worker in their stories.
Founded in 2013, Figs became a disruptor in the $10 billion medical scrubs industry; the company aimed to create scrubs that weren't "big, boxy, ill-fitting, scratchy, generic, one design, one-shape-for-all uniforms." When BRUNT Workwear engaged Woden in early 2022, it sought to become the Figs of construction by disrupting a commoditized market dominated by legacy brands like Carhartt, Ariat, and Thorogood.
BRUNT has since boasted 200 percent year-over-year growth, a $50 million run rate, and has sold more than 40,000 pairs of boots in a single month. Moreover, BRUNT's 2022 Black Friday sales grew by a whopping 577 percent from the previous year. At the peak of the sale, Brunt was selling a product every 10 seconds.
"[Our] customers are generally ignored across the board, but together they're one of the most powerful groups in the country," Girouard told Forbes.
Girouard recognized that the traditional narratives of established workwear companies didn't mirror the modern worker's own aspirations or challenges. BRUNT, on the other hand, emerged as a DTC brand rooted in authenticity, genuinely connecting with its customers through a no B.S. approach to story. BRUNT centered its narrative around a profound concept: Workers build their own legacies with a workwear brand built for them.
For the modern worker, buying BRUNT boots became more than just an investment in their comfort—it was a symbol of pride and dedication to their craft. This emotional connection is what fueled BRUNT's growth, with a million boots sold to date.
In commoditized industries, the stories brands tell have become as vital as the products they sell. From food and beverage, to B2B technology, to clothing and apparel, consumers are consistently drawn to brands with narratives that reflect either who they are, or who they want to be. Through these stories, brands become an extension of their customers' self-image, transforming ordinary products into powerful representations of character.
As businesses look to the future, they should remember that although product innovations matter, story-driven connections are what inspire brand evangelism. For purposeful companies seeking to become essential, the customer must be the hero of their story.
Ava Wolf is a Senior Brand Strategist at Woden. Want to stay connected? Read our extensive guide on how to craft your organization's narrative, or send us an email at connect@wodenworks.com to uncover what makes you essential.