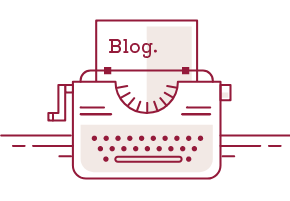 Differentiate or Die
by Kaylyn Sidle 
Kehila patiently waits at her gate to board a Frontier Airlines flight to Las Vegas. First, she's dismayed to learn that the airline has moved her flight to a different terminal. Next, to her chagrin, Frontier delays the departure multiple times, offering nothing to mitigate the issue other than endless excuses as to why she'd be arriving late to her destination. Upon arrival, disgusted by Frontier's quality of service, Kehila changes her next flight to a different airline to ensure that her dismal experience with Frontier won't lead to another headache. Kehila then promptly writes a review of the experience on Tripadvisor: "I completely regret my decision booking with Frontier and will not ever again." 
Travel platforms like Kayak, Travelocity, and Hopper treat airlines as though the price point is their only differentiator. But if Frontier can bring travelers to the exact same airport, sometimes faster than competitors, and for significantly cheaper, why do some customers still choose to fly with other airlines at similar price points like Southwest? The answer is plane and simple. Brands in commodified industries must be differentiated beyond features and benefits in order to inspire evangelism and drive customer retention. 
For travelers like Kehila, trust can be broken in an instant by a delayed departure or poor customer service. By no means does Frontier Airlines promise a timely arrival or great amenities in-flight—but setting expectations of a subpar customer experience through messaging that relies solely on features and benefits might cause travelers to avoid the airline altogether when booking their next trip. With an overall 2.5-star rating on Tripadvisor, Frontier Airlines is the epitome of "you get what you pay for." 
Frontier Airlines' tagline is "Low Fares Done Right." This positioning conveys to its customers that they should not be prepared to sacrifice comfort for a low price point, but Frontier fails to deliver on its promise. Reports showed that among its competitors, Frontier ranked 13.8 out of 50 for reliability and came in last for comfort due to a lack of in-flight amenities like WiFi or free snacks and drinks. Additionally, according to the travel magazine AFAR, Frontier configures its planes with 28 inches of legroom, which is the least space of any domestic airline. 
For some travelers, poor customer service isn't a deal breaker. Frontier's value hinges on accessibility and affordability: "At Frontier, we believe the sky is for everyone." The airline is often favored by travelers who want only the bare minimum, as long as it won't dent their wallet. But without purpose-driven messaging, what's to stop customers from flying with a competitor at a similar price point? 
Frontier's messaging fails to connect with travelers on an emotional level. Its story is anchored only by a short list of features and benefits with affordability as its only differentiator. The airline's only customer retention strategy leverages its cheap prices with a club called the "Discount Den." Thus, while customers might be able to anticipate the experience they'll get flying Frontier, its narrative fails to inspire loyalty in them, leading to dissatisfied travelers like Kehila jumping ship (or plane). Kehila saw that Frontier's story centered its product over her experience as a customer and reacted accordingly. 
Traveling with Frontier Airlines typically makes sense for those wanting to save money or book a fast trip out of town, but when it comes to commodified industries, a story rooted in features and benefits means that customers won't hesitate to shift loyalties when their expectations aren't met. Frontier's awful service is no secret; its Net Promoter Score sits at a daunting negative-59. When Kehila boarded her flight that day, she knew that one way or another, Frontier would bring to her desired destination at a low cost—but that was only table stakes. For Kehila, a feature-driven purpose wasn't enough to transform her into a brand evangelist, much less keep her from switching airlines for the flight home. 
Across the airport in another terminal, Elizabeth is boarding her Southwest Airlines flight to Dallas. Afterward, satisfied with her experience—one that's aligned with Southwest's mission to be "the world's most loved, most efficient, and most profitable airline"—she takes to Tripadvisor. Elizabeth recalls a previous occasion during which the airline worked diligently to rectify issues with a last-minute cancellation. She talks about Southwest's unyielding commitment to her well-being and safety. Lastly, Elizabeth adds, "I would never go anywhere else, in fact, I did once and I came running back to Southwest." 
The difference between Elizabeth's and Kehila's experiences is more than a simple dollar amount. Unlike Frontier, Southwest doesn't just leverage its low prices as the reason travelers should choose to fly with the airline over its competitors. Rather, the brand's story engages customers in a personal, emotionally compelling way with the tagline, "At Southwest Airlines, every seat has a story."   
Southwest Airlines' purpose is "to connect people to what's important in their lives through friendly, reliable, and low-cost air travel."  Southwest's strategic messaging creates an emotional bond with the customer—and the brand delivers on these story-aligned expectations through its customer experience. Southwest travelers don't just want to arrive on time. They anticipate a greeting from Southwest's pleasant flight attendants, as well as free amenities and entertainment—all at an affordable cost when compared with other economy airlines like Frontier. Frequent Southwest travelers even go so far as to share how the brand often exceeds their expectations through its blogging platform. Customers fly with Southwest not only because it's convenient, but because their experience is aligned with the purpose articulated in its brand story. With an overall 4.5-star rating on Tripadvisor, Southwest has effectively inspired evangelism from its loyal customers. 
In 2017, Southwest launched a phase of its "Transfarency" campaign that showcased unique stories inspired by its customers and their reasons for flying with the brand. This began with an interactive webpage for the brand called 175 Stories. An image of a real traveler, paired with a story and video, would emerge when the reader moved their cursor over any seat on the interior of a Southwest plane. For instance, Wrenn, a little girl who underwent a lung transplant as a newborn and frequently travels to the St. Louis Children's Hospital for treatment, is introduced to the reader in seat 4D. 
"At Southwest Airlines, our customers are the reason we fly," said Ryan Green, the brand's Vice President, and Chief Marketing Officer. This emotionally poignant campaign was especially effective in a market where rival brands, such as Frontier Airlines, were frequently criticized for lacking empathy. "Transfarency" not only enabled Southwest to fly past its competition, establishing it as the leading airline in the United States with a domestic market share of 20 percent—but served to connect the brand with its customers further, centering them as the ultimate hero in Southwest's story. 
When Elizabeth boarded her flight that day, she was confident that Southwest would deliver on its promise to not only get her to her destination but to do so in a way that was aligned with its customer-focused brand story. With a strong Net Promoter Score of 56, it comes as no surprise that Southwest has been able to keep retention rates high. 
Whether running a SaaS business or an airline, a brand's messaging must go beyond features and benefits. By articulating its reason for existence in an emotionally compelling way—and building a customer experience aligned with that story—brands in commodified industries can inspire evangelism and drive customer retention. A brand's purpose is not about what product your company provides, but what value your customers are receiving in return, and whether their expectations are aligned with the experience built for them. Once that strategy is defined, prepare for take-off. 
Kaylyn Sidle is a brand storyteller at Woden. Want to stay connected? Read our extensive guide on how to craft your organization's narrative, or send us an email at connect@wodenworks.com to discuss whatever your storytelling needs may be.